The 10 Best Mother's Day Gifts Ever
Flowers are fine, but there are more thoughtful and creative ways to honor Mom
Another second-Sunday-in-May, another take-Mom-to-brunch-and-buy-her-flowers day, right?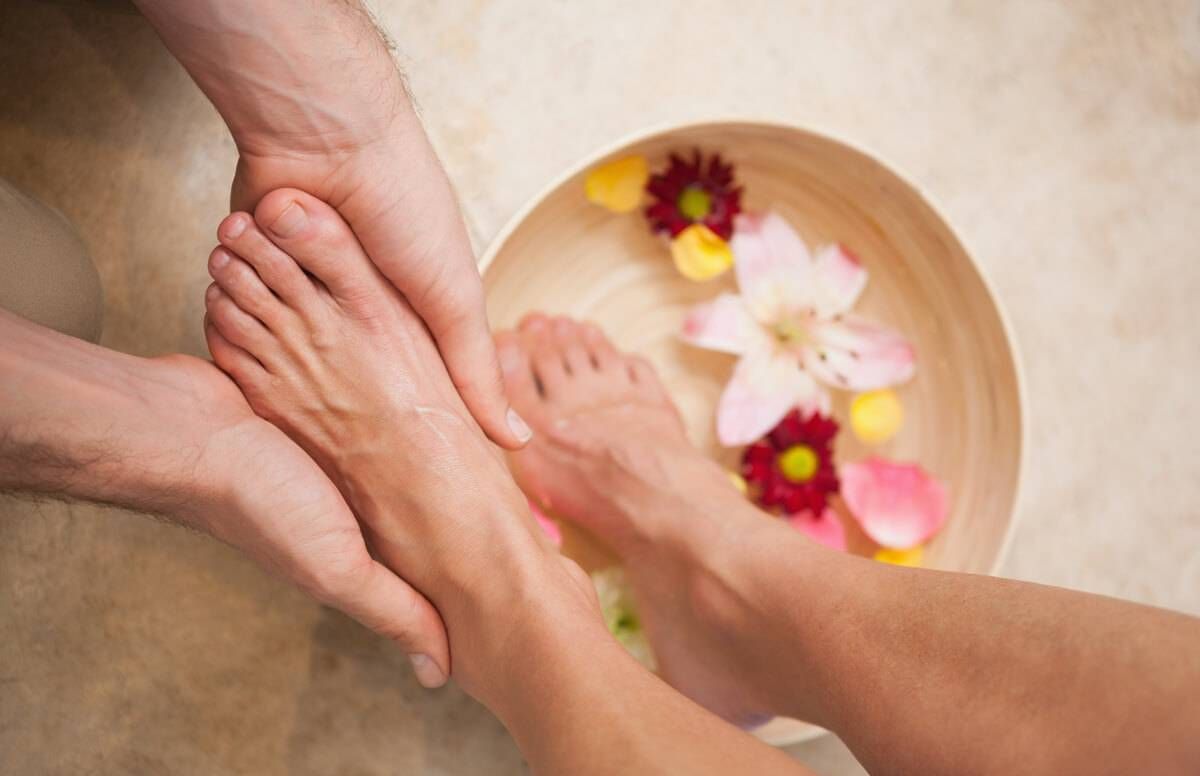 Not necessarily. You can make this holiday extra-special by doing something out of the ordinary. These 10 thoughtful and creative gift ideas will show your mom how much you really care.
1. Mani/pedi or massage — at home Mom will feel like a pampered celebrity when a professional manicurist or masseuse shows up at her door. To book a session, check with a spa or nail salon close to her home (or Google if you don't know any).
What to consider At-home services could cost twice as much as they do in the salon, but they will bring everything that's needed. Plus it's only once a year — and she's worth it, right?
2. Landscaping, inside or out Instead of ordering another bouquet that will last only a week, go for something she can enjoy year-round. If your mother has a yard, get her a flowering bush from a local nursery. No plot of earth? No worry. Indoor potted plants make great décor.
What to consider In most places, spring is an ideal time to plant, but check with the nursery. Also make sure your mom isn't allergic to the flower or foliage you choose.
3. Cultural adventure If your mother enjoys live performances, find a musical or theatrical experience or a jazz or swing band show she might love, or buy her a high-definition broadcast of the Metropolitan Opera. 
What to consider People over age 70 often prefer matinees — they don't have to travel at night, and they can be at home in time for supper.
4. Go gourmet Think outside the restaurant and offer to whip up a fine meal in her own home (either for Mother's Day or another day of her choosing). Create a cute invitation and ask a few of her friends to join you. Carry a theme through on the plates, napkins and simple decorations.
What to consider Try to do most of the prep at your home. Inexpensive catering (e.g., Costco) could save a lot of time and even money. And remember: You're also on clean-up detail.
5. Gather memories Create a digital photo album that allows your mom to flip through family pictures in high-tech style. Or maybe she'd prefer something old-fashioned, like a scrapbook that includes cherished notes and memorabilia or a coffee table book of photos. You could also consider replacing older pictures of her kids and grandchildren with updated images.
What to consider I know at a certain point my mother-in-law lost interest in new pictures. She loved the ones she had and complained she didn't have room for any more frames, so unless this is meant to be a surprise, check with her first.
6. Donate in her name Plenty of matriarchs feel they have everything they need.  In other parts of the world, however, many moms want to make a better life for their families. Make a pledge in your mom's name to Heifer Project International, and the donation will help those living in Africa, Asia or the Americas.
What to consider Gift opportunities include helping to provide training and assistance to women who want to launch a small business, or funding a self-help group for moms. Perhaps you want to donate a heifer, goat or sheep to a family. For as little as $20, a family can receive a flock of geese. (This would make a great gift to Grandma from a grandchild on Mother's Day.)
7. Task be gone You know that onerous chore your mom has been putting off, like cleaning out the garage, organizing papers or sorting through broken appliances or e-waste? If you're the right person for the job, tackle it yourself, or you could outsource it for her. Check with local senior centers; they often have suggestions about local businesses which can provide a paid chore service for older adults. Another great "task" gift is getting her car thoroughly cleaned professionally or renting an auto vacuum and hose and doing it for her.
What to consider Vetted or not, this is still a stranger coming into your mother's home. Carefully check all his or her references before arranging the visit and plan to be there or have a trusted family friend around when the project is being done.
8. Go someplace special Mother-child outings are special no matter how old we get, so plan a weekend trip to New York City to take in some shows and shopping, or Montreal or Quebec City for a closer-to-home taste of Europe. A three- or four-day cruise can provide some serious R&R time, and if you have a full week, the two of you can explore your ancestral homeland. TravelZoo, Expedia and Travelocity all feature deals.
What to consider If you can't afford to pay the entire cost, it's OK to ask her to contribute. She's sure to feel like your presence is a major part of the present.
9. Take care of the "unmentionables" People put off and avoid a vital part of life: illness and death planning. You can suggest that you'll find everything she needs (including good lawyers) to get her documents in order so she has peace of mind.
What to consider This is a very sensitive area, and your mother may be relieved or she may be annoyed that you think of this as a gift.
10. Record her history The whole family can get involved in this one. Draw up a list of questions, decide which child or grandchild will ask particular questions, and roll tape. Edit the video and make sure your mom has a special viewing with everyone applauding at the end. (You can upload any video to YouTube and take advantage of the extensive editing tools available there. For personal videos, use the "private" or "unlisted" setting.) The special beauty of this is that your mother is actually giving her family a special gift.
What to consider For as little as $99, you can add a DNA test that will determine your mother's ancestry and find living relatives who are part of an international data base.