10 Great Sites to Find Gigs and Part-Time Work
Where to go online to land a job with flexible hours 
If you're considering escaping your 9-5 job for something more flexible or want to work part-time in retirement, you'll likely discover that finding a flexible job online is a challenge.
 
It takes persistence, patience and moxie to sift out the few flexible gigs from the thousands of full-time postings.
 
Making matters more complicated for you, there are scores of sites advertising work-from-home gigs and part-time jobs that are questionable at best — and con jobs at worst. You'd be amazed how sophisticated some of these work-from-home sites look, making it nearly impossible to distinguish the scams from the legitimate players.
(MORE: Starting a Side Gig After 50)
 
To help you cut through the clutter (and avoid the phonies), I've pulled together a list of 10 of my favorite sites for flexible work. In addition to job listings, many of these sites host valuable articles and resources to help you navigate the world of alternative-work arrangements. (To learn about other helpful resources for finding flexible work, visit my list of 100+ Great Second-Act Career Sites on my blog at MyLifestyleCareer.com.)
One caveat: When you go to any site looking for work opportunities, please exercise common sense and caution. With that in mind, here are the 10 sites I recommend checking out, whether you're looking for a challenging part-time gig, a seasonal job or just an easy way to supplement your retirement income:
 
Best Overall Site
 
FlexJobs.com In my estimation, this is the best jobs board for flexible work. While I normally advise steering clear of sites that charge for access to their postings, I think this one is worth it (cost: a minimum of $14.95 a month).
 
FlexJobs is fastidious about checking the legitimacy of its listings before posting. As a result, the site boasts an unusually high percentage of flexible professional jobs. (I experienced its rigorous screening process firsthand a few months ago while helping my congregation search for a new assistant; FlexJobs carefully evaluated us before agreeing to post our listing.)
 
You'll find jobs in more than 50 categories and a wide range of scheduling arrangements — part-time, telecommuting, full-time but flexible, etc.
 
Even if you choose not to pay to access the listings, you can still read the FlexJobs blog, where you'll find a wide selection of articles on flexible work, including some targeted to the 50+ demographic.
 
Working From Home
 
Ratracerebellion.com Out of all the types of flexible job listings, finding quality and legitimate work-from-home gigs tends to be the most problematic. That's why I like Ratracerebellion.com.
 
This site screens all its listings and compiles them into a free daily e-newsletter. You'll find a variety of jobs, including customer-service, administrative, technical and writing projects.
 
Most are on the lower end of the pay scale — often in the under $20 an hour range. But as a subscriber to their newsletter, I've seen see a smattering of higher-paid opportunities, some of which even offer benefits.
 
Directselling411.com Love 'em or hate 'em, the home-party industry is a big player in the work-from-home space. And if you're interested in working for a home party such as Pampered Chef, this site (from the Direct Selling Association) is a great place to begin your research.
 
In its Direct Selling Member Organization Search area, you'll find information about sales opportunities with the trade group's roughly 200 companies, all of whom must abide by its code of ethics.
 
(MORE: Can You Really Make Money In Direct Sales?)
 
Seasonal and Summer Jobs
 
Most people think of seasonal and summer jobs as the domain of college kids. But they can be equally attractive for retirees looking to supplement their income. Here are two sites to explore:
 
BackDoorJobs.com  While this site has a decidedly young vibe, many of its advertised positions are equally attractive for boomers looking for meaningful short-term jobs.
 
BackDoorJobs.com specializes in "short-term job adventures" in the U.S. and overseas. It includes opportunities to teach abroad, work on farms and help provide what's known as wilderness therapy (using expeditions for therapeutic intervention).
 
CoolWorks.com This site features seasonal and part-time "jobs in great places" and is designed to be as appealing to boomers as it is for their kids.
 
CoolWorks even has a job page called Older & Bolder, targeted at retirees or soon-to-be retirees, where you'll find a variety of part-time and seasonal posts. Its current listings for seasonal jobs include Guest Services Manager at a world-class resort, Dining Room Manager at a national park and line cooks for a cruise line.
 
Freelance Gigs
 
There are a growing number of online job boards specializing in freelance, project and contract work. Some cover a wide range of industries; others are industry-specific. In addition to searching their jobs, you can create a profile and define the freelance services you can offer. That way, interested employers can contact you.  Here are three sites to consider:
 
Elance.com 
Hundreds of thousands of projects are listed here, including web development, graphic design, programming, marketing, writing, administrative and research.
 
Elance.com handles the payments for your projects. The site tacks on an 8.75 percent service fee to the price you quote for a job and then, when your client pays you, it deducts the fee and passes the rest on to you.
 
Freelancers can also choose to join one of the site's four membership plans (the basic plan is free) offering additional benefits and features.
 
Guru.com Another of the big players in the freelance space, this site lists opportunities in over 160 professional categories including website design, programming, graphic design, business consulting and administrative support.
 
Like Elance, Guru.com handles payments for you and provides a suite of tools that make the administrative side of freelancing easier to manage.
 
Behance.net This is an online marketplace where artists and creative types (photographers, graphic designers, illustrators, etc.) can showcase their work and search for part-time jobs and freelance opportunities.
 
Staffing Companies
 
If you're a professional interested in working as a temp or an interim executive in the Washington, D.C. area or in Colorado, these staffing sites might be useful:
 
FlexProfessionals  This is a staffing company serving the Washington, D.C. metro area that fills part-time, flexible and project-based needs. Candidates must have a college degree and at least 10 years of professional experience in a business-related capacity.
 
10 til 2 Originally a service designed for moms, 10 til 2 contracts out professionals who want to work on a flexible basis in Colorado. Most jobs are for long-term, part-time assignments. Contrary to the site's name, not all assignments are for 10 til 2; hours vary based on the project.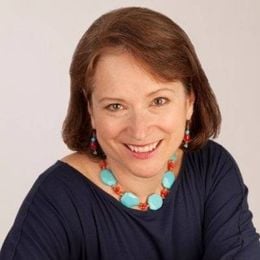 Nancy Collamer
, M.S., is a semi-retirement coach, speaker and author of Second-Act Careers: 50+ Ways to Profit From Your Passions During Semi-Retirement. You can now download her free workbook called 25 Ways to Help You Identify Your Ideal Second Act on her website at MyLifestyleCareer.com (and you'll also receive her free bi-monthly newsletter).
Read More