10 Things Retirement Communities Won't Tell You
From hidden fees to whether there's a doctor in the house, do your research
Editor's note: This article appeared previously on MarketWatch.com
These are 10 things retirement communities won't tell you. If you're looking for one, be sure you know about them.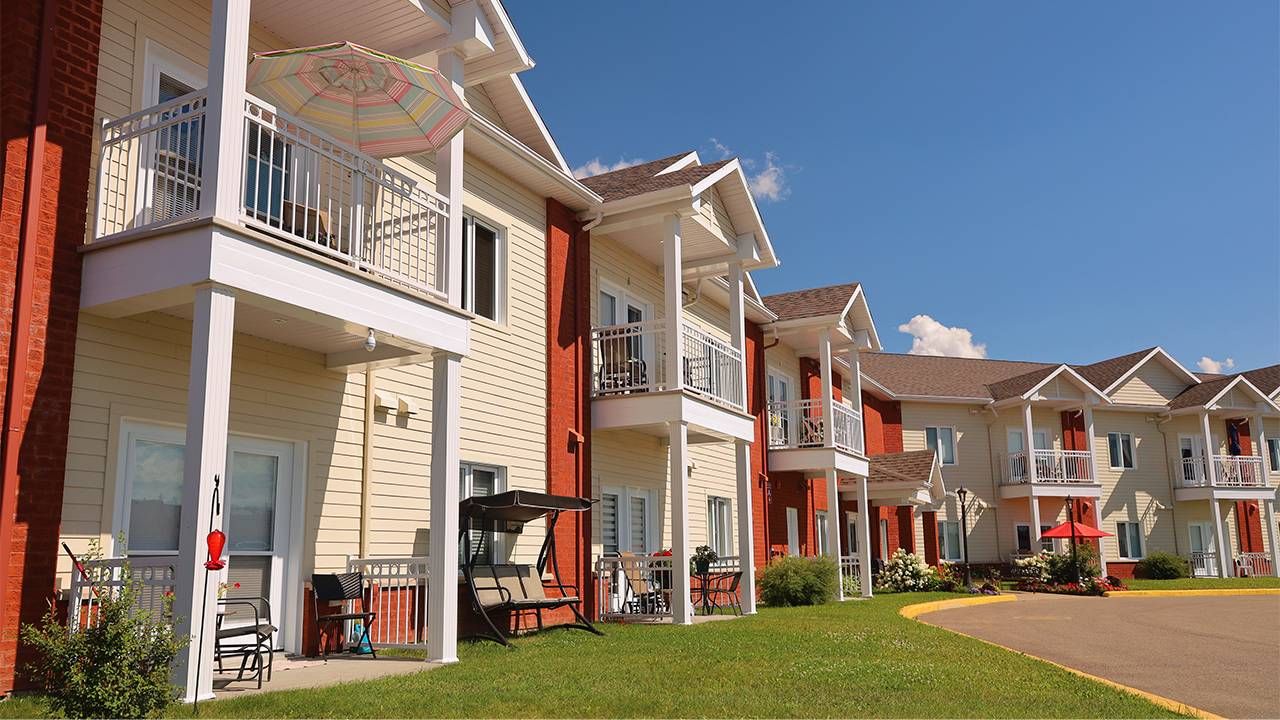 1. You'll need a Ph.D. to tell us apart.
Active-adult communities, assisted-living facilities, continuing-care retirement communities — that's just the tip of the jargon iceberg for places people 55 and over might spend their golden years. And since each facility uses different terms and has different pricing structures, comparison-shopping becomes very difficult. "You can go crazy learning the terminology," says Karyl Cafiero, 61, of Brooklyn, N.Y., who has researched communities for her mother-in-law.
The senior housing industry has largely recovered from its slump during the Great Recession, when many prospective residents couldn't relocate because they couldn't sell their homes. Assisted living facilities and continuing-care retirement communities aim for occupancy rates between 90 percent and 95 percent and are currently at the lower end of this range, says Andrew Carle, executive-in-residence at the program in senior housing administration at George Mason University in Fairfax, Va.
The differences among communities, of course, are very important to residents. Active-adult communities are a "want-driven product," says Gregg Logan, an Orlando, Fl.-based managing director of RCLCO, a real estate consultancy. In other words, they're a place where people choose to live and play among like-minded adults (in most cases, children are only allowed to visit, not live).
Assisted-living facilities and continuing-care retirement communities, by contrast, are "need-based communities" that folks move to when they can no longer live on their own or, for those who move into the independent-living section of a continuing-care retirement community, when they anticipate a future need for assistance. There are between 30,000 and 40,000 assisted-living facilities in the U.S. and about 2,500 CCRCs, according to industry estimates. (Active-adult communities aren't counted by the U.S. Census Bureau and are thus harder to track, analysts say.)
While assisted living is often a way station between home and the more intensive care of a nursing facility, continuing-care retirement communities accommodate three levels — independent living, assisted living and nursing care — on one campus. Regulations vary on whether assisted-living facilities can accommodate people with serious dementia, and to what extent.
Nursing homes aren't really considered retirement communities — they focus on round-the-clock medical care, whereas assisted-living facilities and continuing-care retirement communities emphasize amenities such as Olympic-size pools and structured social activities. What's more, nursing homes fall under federal regulation, while assisted-living facilities are overseen at the state level (continuing-care retirement communities are a bit of a hybrid whose oversight depends on the level of care provided).
2. There's no doctor in the house
Assisted-living facilities house frail, vulnerable residents, so it'd be natural to assume that they have a doctor on the premises. Turns out, many don't even have a registered nurse. "There's not much health care there," says Eric Carlson, directing attorney with the National Senior Citizens Law Center, an advocacy group. With assisted-living facilities, regulations vary at the state level on what type of personnel must be present, and during what hours. A lack of medically trained staff can mean an overuse of emergency services and hospitalizations, a stressful and costly proposition for residents, experts say.
The population of assisted-living facilities has grown older and sicker in the roughly two decades since this housing concept first appeared, says David Kyllo, executive director of the National Center for Assisted Living. What's more, hospitals are discharging patients much sooner than they did back then. Assisted-living facilities are responding to these trends by adding more on-site nursing services, Kyllo says, noting that families should always ask what the medical staffing levels are at the facilities they're considering. Nursing homes generally have a doctor as medical director who supervises the nurses on staff. There may not be a doctor on site all the time, but there will be one on call, says Shirley B. Whitenack, a partner with Schenck, Price, Smith & King in Florham Park, N.J., and president-elect of the National Academy of Elder Law Attorneys. Active-adult communities tend not to advertise their long-term care services, to the extent they have any at all, Logan says. Yet still-active boomers who are shopping for a community should at least think about what happens if they have a health emergency, experts advise. "If I have a heart attack, I don't want to be waiting for a medevac helicopter," Logan says. Prospective residents should check on the proximity of — and available services at — the nearest hospital.
3. Look beyond the brass chandelier. 
First impressions count, and many facilities invest in attractive touches such as fancy furniture and flower displays for their lobbies. While these are nice, they don't necessarily speak to the quality of care offered at facilities, experts say. Prospective residents and their families should look beyond the décor and the glossy brochures. Activities and staffing levels can vary according to the time of day, so visit more than once at different times and make sure one visit includes a meal in the dining hall. That meal can tell families about more than just the quality of the food, itself not a small consideration — dining there will also show how staff interacts with residents. Families should also ask what procedures the facility has for monitoring who shows up for meals and for following up with those who don't. One of the most important criteria when picking a facility? Staff stability.Turnover is high among health aides at retirement communities, as the work is hard and low-paying. But continuity of care is important for older people, especially those with dementia who can become disoriented adjusting to too many new faces. One conversational way for prospective families to get a sense of turnover is to ask every staff member they meet how long they've been there. Ask to talk to the facility's top executive, and take it as a bad sign if a brief meeting is declined, advises Andrew Carle. "The community is only as good as the administration," Carle says. "I don't care if it has a brass chandelier in the lobby."
4. Prepare for price increases and airline-style fees. 
Price structures and fees are typically outlined in the contract residents sign when they join. Still, price changes often take residents by surprise. All too often, the move to a care facility happens under duress: the family is dealing with the logistical hassles of packing up a loved one's long-time home, and the emotional stress and worry of the big move can overshadow important details. And salespeople tend to focus on what the prospective resident needs at that moment, not mentioning how prices will rise if those needs change, Carle says. Among the problem areas: The base rent for assisted-living and continuing-care retirement facilities rises about 4 percent per year to cover inflationary increases in utility costs and other expenses.
But a typical contract will note the possibility for base rent increases without stating the exact dollar amount or percentage, industry insiders say. Many facilities charge additional fees for services such as meal delivery for those not feeling well enough to go to the dining hall, transportation to the local mall, and, as one New Jersey continuing-care retirement community puts it, "valet snow removal" from cars parked in the outside lot.
The fee structures vary from place to place and can get confusing — some places include medication management for up to five different prescriptions at no extra charge, for example, while others might charge per drug. In recent years, consumer demand has driven a trend toward a la carte pricing, says David Schless, president of the American Seniors Housing Association, a membership group for executives involved in retirement housing. Just as some people don't want to pay for a checked bag if they never check one on a plane ride, Schless says, some residents of care facilities don't want to pay for a service they won't use. Many family members moving their relatives into a retirement home don't take time to read the contract carefully. Whitenack advises families to do just that and then ask, "Are there any other fees you haven't told me about?" While consumer bargaining power might not be as strong as it was during the recession, prospective residents should speak up if they don't like something in the contract. "People lean too far to the passive," Carlson says. Folks could also try negotiating some sort of break in the rent. Whitenack says that in 2012, her mother successfully negotiated two free weeks of a trial stay at her independent-living facility (notably, she accomplished this without her daughter's professional assistance).
5. We'll tell you when it's time to move on. 
Just as each state has differing laws about which types of residents an assisted-living facility can safely accommodate, each facility retains broad discretion over who is allowed to stay there, elder law attorneys say. This includes asking residents to leave if their behavior is deemed a problem, experts say. Of course, the facility will rarely frame it in those terms. "'We can't meet your needs' is a common justification facilities rely on to kick folks out," Carlson says. Families should read the contracts carefully and understand the conditions under which their loved one might be asked to leave, including behavioral issues and deteriorating health. Facilities are licensed by the state to provide a certain level of care. If the resident's needs exceed the facility's capabilities, then the resident may have to move on, often to a nursing home, Schless says. Not every facility can safely accommodate an Alzheimer's patient who has become combative, for example. Under some circumstances, a resident with increased needs may be allowed to stay in assisted living if the family can afford to hire a round-the-clock health aide to stay on site at additional cost, Schless notes. Continuing-care communities are different in that they're designed to accommodate frailer residents who need nursing care. However, it's often management — and not the family — that decides when it's time for a resident to move on to the next level of care, experts say. And relocating to a nursing home can be a traumatic move, even if it's right across the campus green. "That's an extremely difficult recognition that you're giving up your independence," Whitenack says. Prospective residents should understand in advance what might trigger that decision, experts advise.
6. You could wind up paying Mom's bills. 
Often, the person signing the contract for a nursing home, assisted-living facility or a continuing-care community is the new resident's adult child, experts say. That's because, by the time many older people enter these facilities, they are experiencing cognitive decline. Legally speaking, they no longer have the capacity to make financial or medical decisions for themselves. In these cases, a trusted person will act as power of attorney and sign the contract on the resident's behalf. That means this person will access the older adult's funds to make payments on her behalf. But if they're not careful, they could inadvertently sign on as a guarantor who is personally responsible for making payments if the resident runs out of money. Failure to pay could result in the facility calling a collections agency on the guarantor, which could damage the guarantor's credit. Even worse, the facility could take steps to evict the resident if payments stop. The best way to ensure this won't happen is to sign the parent's name as the responsible party on the contract, and after that write "by [name of agent] acting as power of attorney, followed by the date, says Bradley J. Frigon, an elder law attorney in Denver and president of the National Academy of Elder Law Attorneys.
7. We may take Medicaid, but we'd prefer not to. 
Medicaid pays certain long-term care costs for people who have exhausted their assets and meet strict income criteria. About 70 percent of nursing home residents and 19 percent of assisted living residents are on Medicaid, while the percentage is lower at continuing-care retirement communities. Facilities receive less compensation from Medicaid than they do from residents who pay out of pocket, which makes Medicaid-eligible residents less desirable from a financial standpoint, Carlson says. Facilities of all kinds will typically screen prospective residents, requesting documentation to show they have enough money to pay their own way for at least several months. Facilities that take Medicaid — not all do — cannot refuse someone just because they are on Medicaid. But many states have only a fixed number of what are known as Medicaid-waiver slots allotted for assisted-living residents in a specific geographic area, Kyllo says. The problem with this structure, Carlson says, is that self-paying residents are sometimes told when their funds run out that there's no Medicaid slot available for them. One way to help ward off this response is for residents or their families to give facilities advance notice that they're applying for Medicaid. Carlson suggests saying something to the effect that, "I expect to be Medicaid eligible in three months, and when that happens I would like to be transferred to a Medicaid-certified bed." That warning will make it harder for the facility to say they don't have a Medicaid slot available. And before a resident even enters the facility, she should ask, "What happens if I spend down?" Kyllo suggests, using a term that refers to depleting one's assets before going on Medicaid. The good news, elder law attorneys report, is that Medicaid status isn't a source of discrimination at the level of day-to-day care. Staff members who directly care for residents don't know who is on Medicaid and who pays privately.
8. Good luck finding quality ratings for us.
 It's not always easy assessing whether assisted-living facilities and continuing-care communities provide quality care. Many states don't post inspection records online, and people are less likely to post a review of a care facility on Yelp than, say, a restaurant. "The biggest problem is the absence of complete information," says Michael Fertik, founder and CEO of Reputation.com, a company that is helping retirement communities collect and analyze consumer feedback. During a visit, prospective residents can ask to see a facility's licensing survey, Carle says. This is the document that's made when state regulators assess compliance with licensing requirements. Just make sure to keep any listed violations in perspective, he cautions: Not conducting fire drills is a much more serious infraction than failing to complete a resident's chart or failing to have a thermometer in the refrigerator, for example. Nursing home ratings are transparent by comparison (this includes the nursing home portion of continuing-care retirement communities). Nursing homes are regulated at the federal level, unlike assisted-living facilities, which remain under state oversight. The website Medicare.gov has a "Nursing Home Compare" function where consumers can search inspection reports for nursing homes throughout the country. Again, some perspective is in order, Carle says. A high number of incident reports at a nursing home isn't necessarily a sign of subpar care — it might instead show a facility that's committed to taking care of the most difficult patients.
Sign up for twice weekly newsletters
9. Your retirement suite may have side-by-side bathtubs, if you know what I mean. 
Andrew D. Blechman's on-site research at the Villages, a large active-adult community in central Florida, found that golf wasn't the only popular activity on the sprawling campus. Blechman, author of Leisureville: Adventures in a World without Children, found residents ages 55-plus enjoying plenty of sex. "Every night is Saturday night, and who's going to get pregnant?" Blechman says. Pregnancy might not be an issue for the post-menopausal crowd, but sexually transmitted diseases are. The Centers for Disease Control and Prevention reported a rise from 2007 to 2011 in chlamydia rates among those ages 55 and over. Dating coaches report high levels of genital herpes among older clients. While the rates of sexually transmitted disease among older adults remain much lower than those among young adults, people re-entering the dating scene after a long hiatus may not appreciate the importance of disease prevention, experts say. That said, some 2.2 million Medicare beneficiaries took advantage of free sexually transmitted disease screening and counseling in 2011 and 2012.
10. Some of our fees may be tax-deductible. 
Taxpayers 65 and over who itemize their deductions can deduct medical and dental expenses exceeding 7.5 percent of their adjusted gross income. The definition of medical expenses includes certain nursing services, such as bathing and changing dressings, whether those services are provided in the home or in a care facility. It also includes part of the "life-care fee" paid to certain continuing-care retirement communities, which is essentially a pre-payment for future medical care. The part of the payment a resident can claim is the amount properly allocated to medical care. That can vary from facility to facility and, sometimes, from person to person. At ACTS Retirement-Life Communities, a nonprofit organization based outside Philadelphia, about 39 percent of the entrance fee and the monthly fee is tax deductible. While a spokesman says ACTS tells prospective residents about this benefit, most retirement communities remain mum on it; like anything tax-related, it's complicated, and facilities understandably don't want to be in a position of giving out tax advice, Whitenack says. Residents, or family members acting as their power of attorney, should ask for an itemized bill and bring it to their accountant to determine how much they can deduct. This is one of many aspects of elder care that must become better understood as boomers inexorably grow old. "People keep aging," Carle says. "We haven't found a cure for it."