The 1918 Spanish Flu Pandemic: A Family's History Brings Hope
The writer's father survived. What are the era's teachable moments?
Last month, I took a practical approach to the COVID-19 pandemic and started sorting through my family's basement clutter. I opened a plastic case, ready to take on 1995 McDonald's Happy Meal toys, only to discover family albums and baby books from 1918.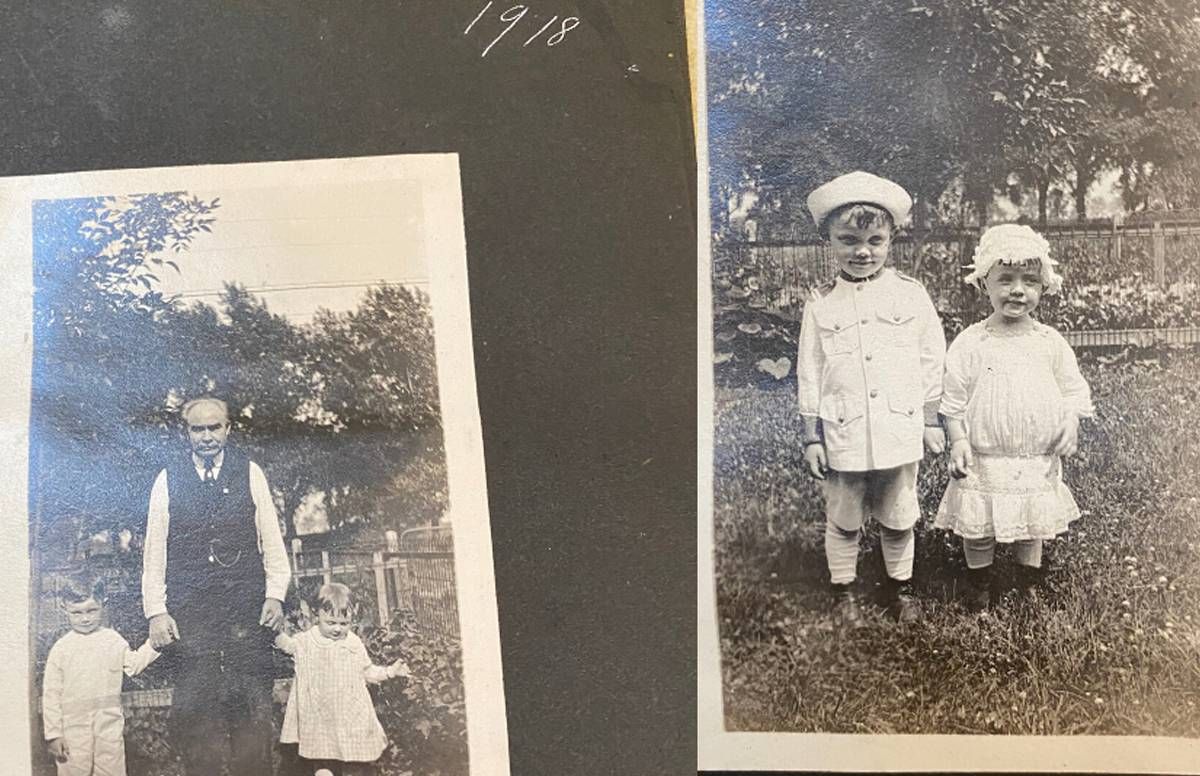 They were photos of my father's childhood. My father, Jack, was 4 years old and his sister, Marcella, was 2 when they fell ill during the second wave of the Spanish flu in the fall of 1918.
Numbers tell one story: 50 million people worldwide perished and 675,000 people in the US. Faded pictures and an incomplete baby book tell another.
Two baby books accompany the albums; my father's book completed with entries, my aunt's baby book empty after she was 2 years old. Marcella succumbed to the flu on October 21, 1918.
Upon returning from their daughter's funeral, my grandparents, Margaret and John Mahony, expected to find that my father had passed away. They found him in the backyard, riding on his tricycle.
A Community Familiar With Quarantine 
The Mahonys were residents of Oak Park, Ill., a village just west of Chicago. Family photos show dappled sunny days. Women in white tea dresses organize an outdoor birthday party. A man in a boater hat poses with his children. Playing in the yard is a little boy in a sailor suit and a toddler in a dress and crochet bonnet.
Seeing such tranquility on the heels of a deadly wave of the flu, I wondered how their town reacted and coped when the pandemic struck.
"People in 1918 were living much closer to death. Death struck much earlier and there were higher levels of child mortality."
Despite the buoyant images, Frank Lipo, the executive director of the Historical Society of Oak Park and River Forest, is quick to point out there was an ever-present stoicism in the 1918 Oak Park community.
Our Commitment to Covering the Coronavirus
We are committed to reliable reporting on the risks of the coronavirus and steps you can take to benefit you, your loved ones and others in your community. Read Next Avenue's Coronavirus Coverage.
Lipo puts the community culture in historical context, noting that there were no vaccinations during the Spanish flu pandemic or wonder drugs like penicillin.
"People in 1918 were living much closer to death. Death struck much earlier and there were higher levels of child mortality," Lipo says.
Reading through early clippings of the Oak Leaves newspaper, Lipo explains that in 1907, a scarlet fever epidemic closed schools and churches, and limited social gatherings to the home.
"Without medical care and without vaccinations, it was understood that you weathered these things. You hunkered down," he says.
Because of an additional outbreak of measles and scarlet fever, clippings show more imposed isolations in 1912 and 1913. Lipo observes, "The world of 1918 was closer to quarantine. They understood that quarantine was a regular thing."
In Oak Park, due to its diligence, geographic location or both, there had been 968 cases — less than 3% of the population — and only 43 deaths, a little more than a tenth of 1% of the village. 
Like the historic tenacity of my father's town, today's social distancing is working in many other states. Yet some states are undergoing a coronavirus surge. What teachable moments can we extract from the past?
Historical Lessons From 1918
Jonathan Marchant is the professor and chair of the Department of Cell Biology, Neuroscience & Anatomy, Medical College of Wisconsin in Milwaukee. One long-standing project in Marchant's department is the ongoing search for a weakness in the coronavirus life cycle. The events of the past few months have quickly thrust the project into the spotlight.
In addition to a broader scientific community, more sophisticated methods and advanced technology, Marchant sees further lessons distilled from 1918.
"We also have the benefit of historical hindsight — several lessons were apparent from the 1918 pandemic, including the benefits of social distancing, which we are rediscovering today," Marchant says. "On the flip side, the ease of global travel has clearly supported the worldwide distribution of this virus with a rapidity unimaginable a century ago."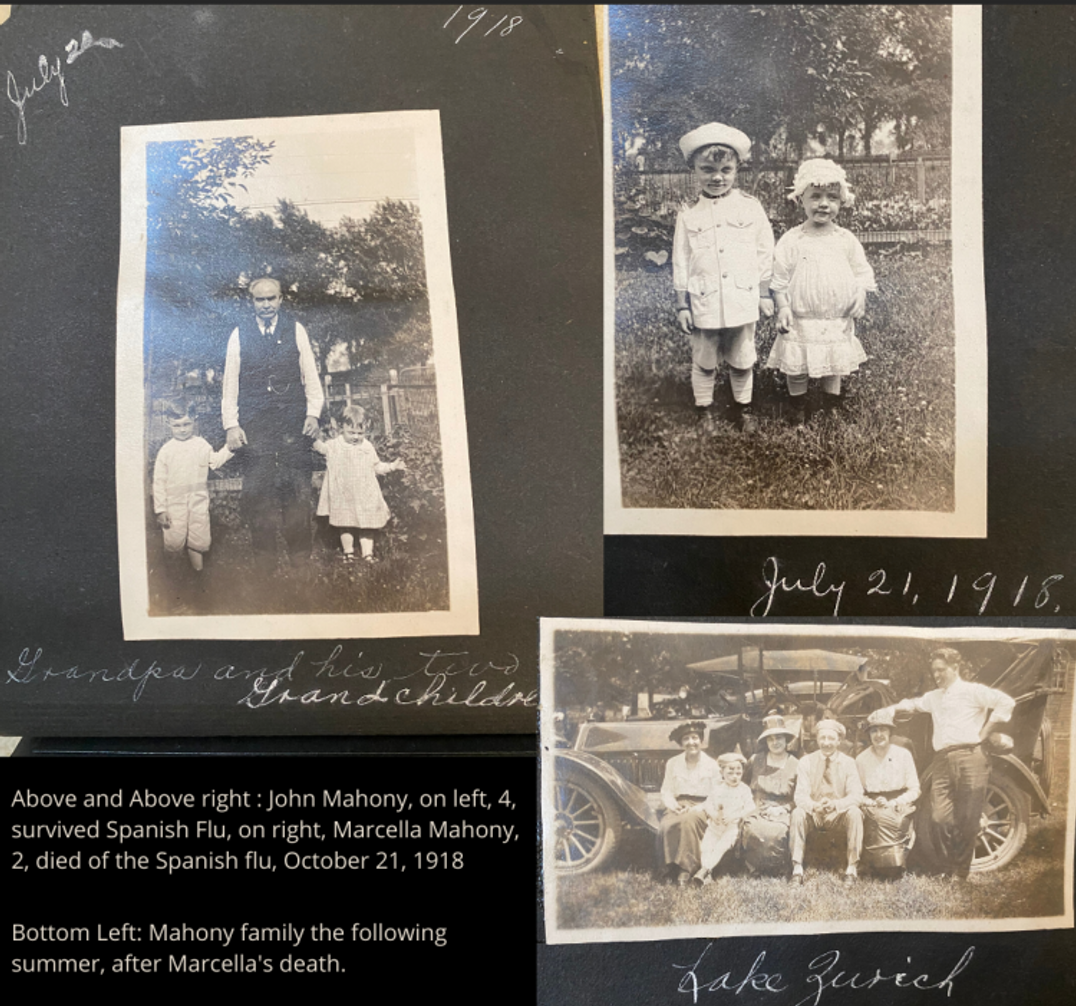 Reopening and a Second Wave 
After the spring's lockdown, all 50 states have begun to reopen. Some are moving more forward than others (and some are backtracking), as governors are feeling immense pressure to respond to a standstill economy.
Regarding reopening, Marchant says, "We need to continue to show good judgment as we steer between the benefits of quarantine and its economic impact. If we listen to scientists and make data-based decisions, we will meet this challenge well."
When asked of the likelihood of another coronavirus wave, he takes a cautious approach.
"Pandemics are highly unpredictable events. We don't know when or where they will happen, only that they will occur."
"I would predict COVID-19 will be with us for a while, but whether it keeps smoldering at low levels or ignites into a second wave will be influenced by how well we adhere to good public health practices," Marchant says. "Certainly, we should prepare for the possibility of a second wave, as historical precedent would suggest a resurgence during the traditional fall and winter season for respiratory illnesses."
Proactive Research and Funding
Going forward, in addition to quarantines and social distancing, Marchant maintains that research is the key.
"It is important that labs are funded by entities such as the National Institute of Health to keep research into different pathogens active and progressing. You never know when particular work and insights will become critical for public health," he says.
When asked what measures need to be put in place to prevent another influenza or COVID-19 breakout, Marchant says: "Pandemics are highly unpredictable events. We don't know when or where they will happen, only that they will occur."
Marchant mentions several global health emergencies in the last few decades like HIV, MERS, SARS, H1N1virus and swine flu where the research opportunity window was missed.
He explains, "It is important to invest in fundamental scientific research. If significant investments had been made after the SARS and MERS outbreaks, we might already have an anti-coronavirus vaccine in our clinical arsenal."
However, Marchant believes we have some control over the speed and severity if there is another outbreak.
"Preparedness at governmental levels is also essential to ensure that health systems are supported, that a blueprint for containment and tracking is shovel-ready, and that we take our responsibility seriously as educated citizens to promote awareness of measures to prevent spread," he concludes.
Memories of My Father
My father went on to live a healthy life for 79 years, fathering 10 children and spending his life in Chicago. He lived in a time when people didn't have careers; they just found ways to make ends meet. And so he did, working a variety of jobs from delivery driver to route supervisor to eventually owning a dry cleaning processing plant.
He died on October 18, 1993, nearly the same day his sister died, only three-quarters of a century later.
My basement is finally organized, but instinct is to protect the 1918 artifacts and store them somewhere safe. Then I have a thought. Like the disease itself, if we don't know how we were in the past, how are we going to conduct the future?
I find a shelf upstairs to arrange the memories.
Kelly Feng
Kelly Feng is a writer focusing on sports, health, fitness and family life. She writes feature stories, blogs and content marketing copy. You can reach her at [email protected] or KellyFengLinkedIn.        
Read More