2 Mental Roadblocks That Keep Us From Saving
New retirement research says 95 percent of us have these biases
Why don't Americans save more for retirement? The answer isn't what you think.
Yes, the familiar reasons account for some of the explanation: many of us are money-crunched (or at least that's what we tell ourselves) and some employers, especially small ones, don't offer retirement plans.
But 95 percent of Americans have two mental roadblocks preventing them from saving more, according to new research from a team of retirement analysts. And, these analysts say, if we eliminated them, the level of U.S. retirement wealth could increase by at least 12 percent — or $2 trillion.
I'm hoping that once you learn about what economists call these "investor biases," you'll see if one or both are problems for you and, if so, you'll get past them.
In layman's terms, the two biases are procrastinating (known as "present bias") and an inability to estimate how much saving money today will provide in retirement income (known as "exponential growth bias").
The analysts from the University of Minnesota, Stanford University, the London School of Economics and Claremont Graduate University who surveyed 2,300 people, estimate that 55 percent of Americans have present bias and 45 percent have exponential growth bias.
The Procrastinating Bias
Procrastinating bias is "pernicious," University of Minnesota labor economist Aaron Sojourner said, presenting his team's study at the Retirement Research Consortium meeting in Washington, D.C., I recently attended.
"Present bias can create procrastination around things that are good for you," he said. "We want to save, but there's the hassle of enrollment, so we'll do it tomorrow."
People who are naïve about their present bias save less than otherwise, said Sojourner, because they trick themselves into thinking they'll just save more in the future.
"It's always more rewarding to do something that pays off today," Sojourner told me in an interview after the conference. "Retirement is so far down the road and people don't want to give up the ability to buy nice things."
I think that's a bias that many procrastinators can easily overcome if they just allow themselves to think of the future benefit for a little present sacrifice.
Employers can help by offering 401(k) automatic enrollment so employees don't need to remember to sign up to save; today, just 62 percent of plans offer auto-enrollment today.
One study found a 48 percentage point increase in 401(k) participation among newly hired employees and an 11 point increase overall at one large U.S. company over 15 months after adopting auto-enrollment.
The Exponential Bias Problem
The "exponential bias" is tougher to overcome, because it truly is difficult to figure out how much you'll ultimately get by saving $X every month for several decades. "A lot of people who have this bias don't realize it," Sojourner told me.
That's because many of us have trouble understanding how much investing $100 today will grow, over time. And yet compound interest, Albert Einstein reportedly said, is the greatest invention of all time.
When retirement investors are overconfident about much their savings will grow, they tend to save less than they would otherwise, Sojourner said.
And for those who underestimate the returns for saving, Sojourner told me, "savings doesn't seem like a great deal, so they'd rather put the money to other purposes."
Will Government Address This Bias?
Some retirement researchers in the government are well aware of this problem.
In 2013, the U.S. Department of Labor proposed a regulation requiring employers include in their 401(k) statements the monthly income that plan participants could expect to receive over their lifetimes. As I wrote previously, it would be like what federal employees see in their Federal Thrift Savings Plan statements.
Unfortunately, the proposal is still just talk, even though in an Insured Retirement Institute study of 1,500 workers with 401(k) balances, nine in 10 said they want such a monthly income estimate on their benefit statements.
A bipartisan group of Senators and Representatives, however, recently introduced the Lifetime Income Disclosure Act that would essentially require employers to do what the Labor Department proposed.
In the meantime, the Labor Department has a free Lifetime Income Calculator on its website to see how much your 401(k) might deliver in monthly income.
Sojourner notes that there are many tools online to help understand how savings today will translate into retirement income.
"I recommend seeking out those tools and testing different scenarios," he told me. "A lot of people would be surprised by the answers."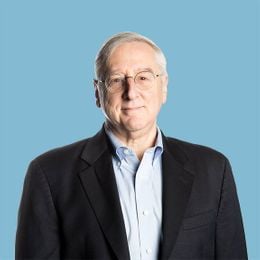 Richard Eisenberg
is the former Senior Web Editor of the Money & Security and Work & Purpose channels of Next Avenue and former Managing Editor for the site. He is the author of "How to Avoid a Mid-Life Financial Crisis" and has been a personal finance editor at Money, Yahoo, Good Housekeeping, and CBS MoneyWatch.
Read More