2 New Reverse Mortgage Rules for Couples
A foreclosure fear may fade, but loan proceeds may shrink, too
New reverse-mortgage rules kicking in August 4 should provide peace of mind to married couples considering taking out these loans.
 
Reverse mortgages (home loans for people 62 and older that let them convert home equity into cash) can be a useful way for homeowners to receive extra income in retirement; the loan must be repaid when the borrower dies, moves or sells the home.
 
But there has been a big problem: In some cases, husbands have taken out reverse mortgages and their wives then faced foreclosure when they couldn't pay off the loans after their spouses died. AARP filed a class-action suit against the U.S. Department of Housing and Urban Development (HUD), saying that HUD didn't protect the women.
 
How the Rules Will Help
The new HUD rules, welcomed by consumer advocates, aim to prevent this from happening to new borrowers taking out reverse mortgages, sometimes known as HECMs (Home Equity Conversion Mortgages).
 
(MORE: How to Get the Best Reverse Mortgage Deal)
 
Starting August 4, if one spouse takes out a reverse mortgage and then dies, the survivor can continue living in the home without fear of foreclosure as long as she or he continues making the tax and insurance payments and keeps up the maintenance.
 
"The National Council on Aging applauds HUD for taking a leadership role so the most vulnerable seniors, including widows, are well-protected and can stay in their homes as they want," says Ramsey Alwin, Vice President, Economic Security for the nonprofit group.
 
When One Spouse Isn't Yet 62
The new rules also say that a couple can get a reverse mortgage after August 4 even if only one of the spouses is 62 or older.
 
(MORE: Danger: Retirement Hazards Ahead)
 
Previously, says Peter Bell, President of the National Reverse Mortgage Lenders Association, every reverse-mortgage borrower had to be 62 or older. That's why some couples with one spouse younger than that only put the older spouse's name on the reverse mortgage.
 
However, starting August 4, the size of a married couple's payout (calculated using actuarial tables) will be based on the younger spouse's age, even if that person isn't on the mortgage's title — the younger the person, the smaller the loan.
 
Colin Cushman, President and CEO of the reverse mortgage lender Generation Mortgage, offers up the following example for a husband, age 65, and a wife, age 60 where the husband is the sole borrower:
 
In the past, when the size of the loan was based on the husband's age (65), he would've had access to about 54.1 percent of the home's equity. Starting August 4, when the wife's age (60) is factored in, he'll only be able to receive a reverse mortgage equal to about 51.1 percent of the home's equity.
 
(MORE: How to Tap Home Equity Without Owing Interest)
"Because this issue [non-borrowing spouses] has been a point of confusion within the home equity conversion mortgage industry for many years, any additional clarity that helps resolve the matter is welcomed," says Cushman.
 
Alwin says the two changes will mean less risk for lenders and for non-borrowing spouses.
 
Why A Spouse's Name Got Left Off
Why would couples put just one of their names on a reverse mortgage?
 
Some did it because one spouse was under 62 and by not revealing that on the loan contract, they'd get a bigger loan. While this sounds shady, the reality is it happened in some instances because older couples suddenly found themselves in dire financial straits and desperate for money.
 
"We encourage individuals to think early and often about how to use their home to stay at home," says Alwin. "Unfortunately, some individuals don't have that chance and find themselves in crisis situations and then look to their home equity to get out of a financial bind. So some have taken a spouse off a deed to maximize the draw on a reverse mortgage."
 
The new rules, Alwin adds, strengthen the original intent of reverse mortgages as financial planning tools rather than crisis-management tools.
 
Get a Second Opinion
Reverse mortgages, however, are pretty complicated financial products. So if you're considering one, get advice from an independent money pro first.
 
"We advise all potential borrowers who are considering a HECM — and especially those with a spouse under the age of 62 — to consult with a trusted adviser, such as a financial planner, attorney or tax adviser to determine whether a HECM is the right option for their personal financial situation," says Cushman.
 
Partly because reverse mortgages have received some bad press, the National Reverse Mortgage Lenders Association just launched a campaign to help explain the loans, with a website (NewReverseMortgage.org), TV and newspaper ads and a three-month-long consumer-education program in Denver, Philadelphia and Seattle.
 
"Historically, people have looked at them as a loan of last resort," says Bell. "But increasingly, we're seeing financial planners publish strategies that show if you deploy a reverse mortgage early as a standby line of credit so you won't be forced to sell other assets if you need cash, you can manage your wealth more effectively."
 
That may be true. But what's also true is that the Federal Housing Administration (FHA) last month put out a call to lenders to prevent deceptive marketing of the loans.
 
The guidance was intended to ensure "lenders know we're keeping a watchful eye on their marketing and advertising practices that might steer borrowers toward reverse mortgage options that limit their available choices," said FHA Commissioner Carol Galante.
 
Noted.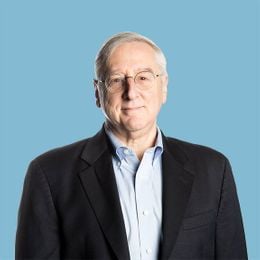 Richard Eisenberg
is the former Senior Web Editor of the Money & Security and Work & Purpose channels of Next Avenue and former Managing Editor for the site. He is the author of "How to Avoid a Mid-Life Financial Crisis" and has been a personal finance editor at Money, Yahoo, Good Housekeeping, and CBS MoneyWatch.
Read More