20 Days of 20 Notes: A Gratitude Project
Eye-catching stamps motivate writer Elaine Soloway to personalize her thanks
Gregory Hines leans on one bended knee and relaxes his elbow on the other. He is wearing a white shirt and slacks, and his bright red jacket mirrors the brilliance of his smile. The celebrated African American dancer, actor, singer and choreographer, who died August 9, 2003, is part of the U.S. Postal Services' Black Heritage campaign, and is pictured on my set of 20 Forever stamps.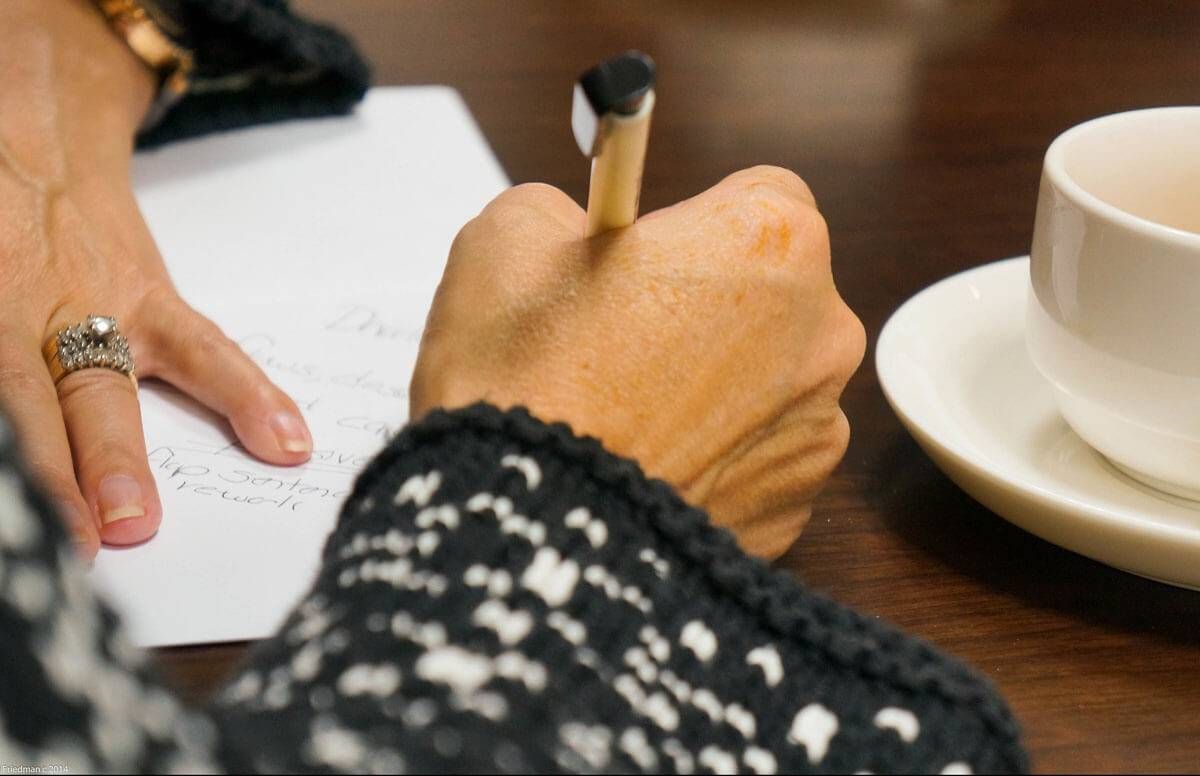 The arrival of the sheet of stamps stirs me. As I slide the series out of its large envelope, I feel a wave of nostalgia, as if I was gifted a photo from a childhood album.
Because I do the majority of my bill-paying online and use email and text for most of my correspondence, stamps for occasional birthday or sympathy cards languish in a file box so high up that I need a stepstool for retrieval.
In my mind's eye, I imagined Mr. Hines, delighted to be used for endearment, leap from his lowered position and do a jazz dance.
But something about Mr. Hines, the red jacket, and his charming smile made me reluctant to store them away. What a shame, I thought to myself, to engage that delightful image just a handful of times a year. And then, almost as if he had danced out of his pictured pose and twirled about the tiny stamp, a thought occurred; it was so captivating that I put it into place the very same day the stamps arrived.
'I'm Grateful for You in My Life'
Instead of erasing Mr. Hines from my view, I chose to daily use one of the 20 Forever stamps to write a note to someone who fits either of my two criteria.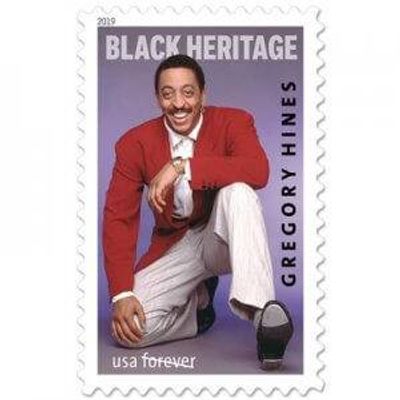 The first: If I phone you in the middle of the night seeking a ride to the Emergency Room, you would immediately respond, "I'll be right over."
And the second: If I haven't told you enough, I'm grateful for you in my life.
This new activity, which I theatrically dubbed "20 Days of 20 Notes: My Gratitude Project," was easy to launch. I already had a stack of beautifully designed cards with scenes painted and photographed by a dear friend. Thus, Jani, the artist, was the first beneficiary. In my mind's eye, I imagined Mr. Hines, delighted to be used for endearment, leap from his lowered position and do a jazz dance.
My fantasy carried over to Jani standing at her mailbox, removing my card and at first, puzzled at its purpose. Though intrigued, she may hold off opening it because little Ellie, her white-furred pup, is likely straining the leash eager for her walk. I mention Ellie because she was the hook for my first meeting with Jani.
The year was 2015 and I had just returned from a short stint in Los Angeles. One of the features of the high-rise I chose was its large green space that included a dog park. Although dog-less (my two Golden Retrievers had died at 12 and 14 years of age), I would regularly visit the park to bask in the gaiety of the pups and chat with their owners.
In the four years that Jani and I first connected in that verdant playground, Jani has chauffeured me to shared events and volunteered to be my personal assistant at events I've hosted. So naturally, Jani met all of my requirements to meet Mr. Hines and my note.
My Celebration of Gratitude
Pollyannaish as I am, I envision similar scenarios from other recipients of my project.
I see them at their lobby mailbox or on their front porch or at the hall side table where mail has accumulated. They are old and new friends, as young as in their 20's and as mature as I (80 ½), who have mirrored Jani's treatment.
Because my Gregory Hines stamp is so vivid, as opposed to metered mail, I see each beneficiary drawing my card out first among the stack.
In my reverie, I count on them being as pleased as Jani had been when her card landed.
I slow the film in my mind to watch them stare at their handwritten address, flip the card to see the sender, then wonder what Elaine is sending. Likely an invite to one of her events, they might think, but unable to wait, their curiosity will encourage a quick tear of the glued envelope.
Not only Gregory Hines, but also my handwriting might be another lure. Because I was taught in the Chicago Public Schools, when the Palmer method was part of the curriculum, mine is very legible. My words, with their letters relaxing in generous curves, often elicit praise.
Praise is not the reward I seek with my 20 cards. Instead, I'm hoping that my friends will feel genuine love and acknowledgment of their place in my world.
As for Gregory Hines, I'd like to believe he's ecstatic to be reanimated as part of my celebration of gratitude.
Elaine Soloway
Elaine Soloway is a PR consultant, writing coach and tech tutor, and the author of Bad Grandma and Other Chapters in a Life Lived Out Loud and Green Nails and Other Acts of Rebellion: Life After Loss. The Emmy Award-winning television series 'Transparent' was created by Elaine Soloway's child Joey and inspired by their family. Follow Elaine on Facebook, Twitter @elainesoloway and Instagram.
Read More