Was 2016 the Worst Year for Celeb Deaths?
What really happened and why do we feel so shaken?
Maybe you've been wondering, as I have: Was 2016 really the worst year ever for celebrity deaths? I pondered that question as I pulled together our look back on the notable people we lost this year. Yes, it felt like a lot. And yes, if Prince or David Bowie or Princess Leia helped shape who you are, then yes, it was a really bad, sad year.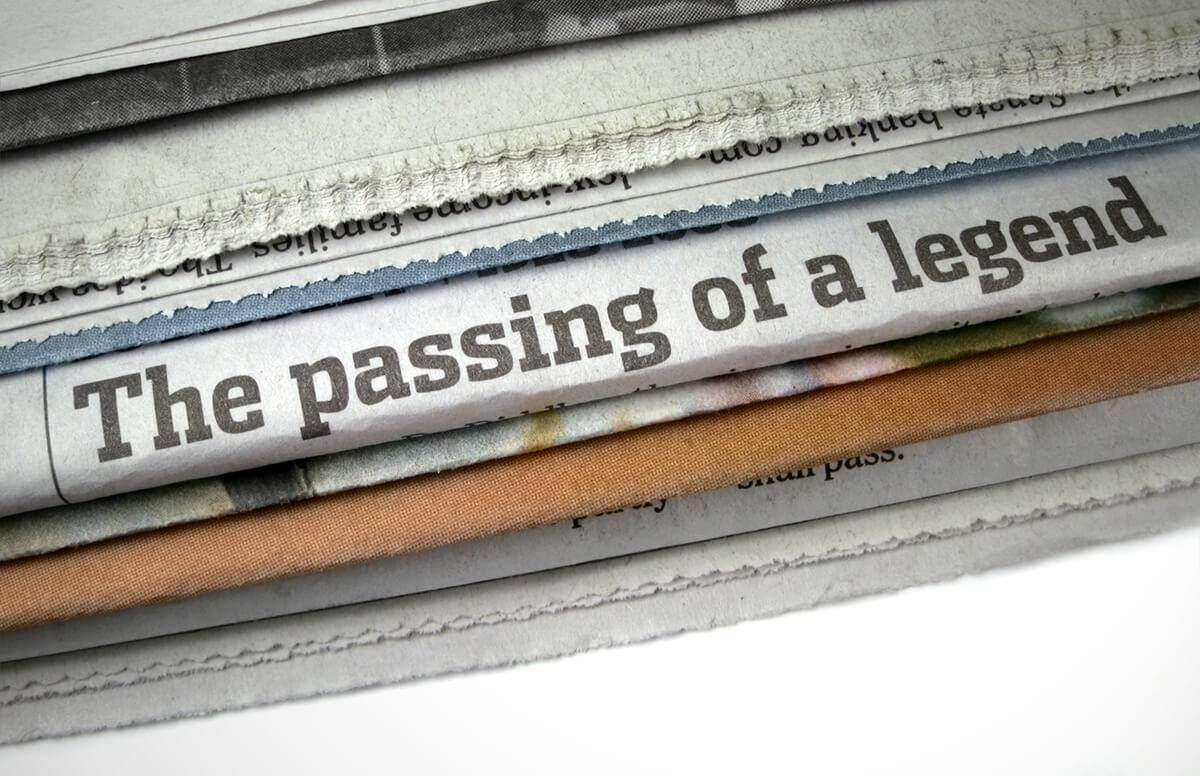 But in the grand scheme of things, was 2016 really worse than any other year? The answer, as I suspected, is no. It turns out others have been asking this question — and answering it. With actual facts.
What Happened Really?
CNN did an 11-year analysis, breaking celebs into categories:
Movies 

As far as the death of Oscar nominees in acting categories goes, 2016 was an average year, with five deaths. But 2014, the year we lost Lauren Bacall, Philip Seymour Hoffman and Robin Williams, with double the number of deaths, was worse.

Music 

In 2016, we lost 13 Grammy winners (performing categories); 2006 was worse (15 deaths), but last year, we lost more big stars. Definitely a bad year.

TV  When comparing deaths of Emmy nominees in the biggest acting categories, 2016 and 2014 are tied with eight deaths.

Sports 

Last year, we lost a whopping three of Sports Illustrated's Sportsmen or Sportswomen of the Year — Muhammad Ali, Arnold Palmer and Pat Summitt. Since 2008, we lost one each year before that.

General 

This was the third worst year since 2006 for celebs with a star on Hollywood's Walk of Fame. We lost 15 of those bright lights in 2016.
The cable news network's conclusion: Yeah, we lost a lot of greats, more than average, but it really wasn't the worst year ever.
Why Do We Feel This Way?
So what was going on — really — in 2016? As The Huffington Post pointed out this week in a story headlined "It Only Seems Like the Worst Year for Celebrity Deaths," lots of things:
We have more celebrities than our parents did due to the emergence of decentralized celebrity media outlets, such as People magazine.

There was a lot of troubling news this year — the Zika virus, the Syrian refugee crisis, the mass bleaching of the Great Barrier Reef, terrorist attacks, the UK leaving the EU, the divisive U.S. presidential election — which amped up our sense of doom.

Social media magnifies our experience of the news. We know sooner. We mourn in larger groups. Memes and video clips circulate.
What to take away from all this? I draw a couple of conclusions. First, there's nothing new under the sun. Second, it could always —always — be worse. In other words, fasten your seat belts for 2017 — it promises to be another rough ride.
Heidi Raschke
is a longtime journalist and editor who previously was the Executive Editor of Mpls-St. Paul Magazine and Living and Learning Editor at Next Avenue. Currently, she runs her own content strategy and development consultancy.
Read More