3 Great Jobs to Ride the 'Age Wave'
The author of a new book on jobs after 50 is keen on fields that profit from America's older-population boom
And now, Next Avenue interrupts the news about how impossible it is for people over 50 to find work with this bulletin: It actually isn't.
In fact, not only are there great jobs and business opportunities for Americans in their 50s and 60s, some of them have sprouted precisely because of the nation's aging population. At least that's what Kerry Hannon says and I'm inclined to believe her.
You may know Kerry from her weekly Next Avenue blog on women and money. But she's also the author of the excellent new book Great Jobs for Everyone 50+: Finding Work That Keeps You Happy and Healthy … and Pays the Bills.
When I spoke to her about her research and, in particular, what she calls great jobs to ride the "age wave," I was pleasantly surprised by her optimism.
(MORE: How Long Will You Need To Keep Working?)
"If you have confidence in yourself and get out of the mindset that you're too old to get hired or to start a business, there's actually a smorgasbord of possibilities," she says. "You just have to think of what can I do, not what can't I do. And you need to brag a little about yourself."
Hannon says it's important to "get unstuck" believing that the next work you do must be just like the kind you've done in the past. That brings me to her "age wave" jobs and who can get them.
I was especially intrigued by three she describes in her book. If you're interested in one of them, you may need to pump up your skills or take some classes:
Health Care/Patient Advocate
Job Description You help patients navigate the medical system by filling out insurance forms, dealing with billing mistakes, contesting insurance coverage rejections, finding specialists and hospitals, going with them to appointments, negotiating doctors' fees and picking up prescriptions.
Median Pay Range $15 to $50 per hour, but pay can rise with experience.
Qualifications Hannon says community colleges and nonprofits are developing training and certification programs for this field. No licenses are required. The websites for the National Association of Healthcare Advocacy Consultants and the nonprofit Patient Advocate Foundation can provide more information.
Senior Move Manager
Job Description You help retirees relocate to smaller quarters, typically to an apartment or retirement community, by coordinating the move and configuring the new home setup. This means helping them choose which items in their present home to sell, donate or toss. You might even run their yard sale or shop for new furniture.
"People need someone who can step back and help them decide what's worth keeping," Hannon says. "When they have to look at all the things they acquired over their lifetime — it's daunting!"
Median Pay Range: Fees range from $30 to $75 per hour, or more.
Qualifications: Knowledge of interior design is essential and it helps to have an "in "with a local real estate agent to launch your business and to provide a steady clientele. The website of the National Association of Senior Move Managers can give you information about courses and — if you want it — certification.
Aging In Place/Home Modification Pro
Job Description You help people in their 60s and beyond continue to live in their homes, figuring out ways to convert or adapt the residences to stave off accidents, like building ramps and installing grab bars in the shower. You might work with contractors, architects and interior designers to make the modifications.
"It's kind of like becoming a general contractor for the homeowners," Hannon says.
Median Pay Range: $40 per hour and up
Qualifications: The National Association of Home Builders offers a course that teaches design and building techniques to make homes accessible for older residents; it's offered all around the country and typically costs around $300.
For other jobs with promising prospects, according to the U.S. Bureau of Labor Statistics, you might want to read my earlier blog post: "Where the Jobs Will (and Won't) Be."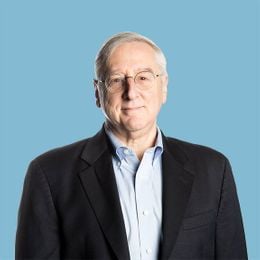 Richard Eisenberg
is the former Senior Web Editor of the Money & Security and Work & Purpose channels of Next Avenue and former Managing Editor for the site. He is the author of "How to Avoid a Mid-Life Financial Crisis" and has been a personal finance editor at Money, Yahoo, Good Housekeeping, and CBS MoneyWatch.
Read More