3 Things Women Should Know About Health Reform
Whether the law will lower your health-care costs depends on these key factors
A question for women: Have you ever put off going to the doctor because of the cost?
I have. What's more, 43 percent of American women have delayed or passed up preventative care because of the price tag, according to a 2010 survey by The Commonwealth Fund, a health-care think tank.
 
I may not need to delay a trip to the doctor much longer, though, and neither might you.
 
Some key provisions of the health-care reform law that took effect in August and others scheduled for 2014 could help keep medical costs down for women. There are three important things to know about these provisions, however, as I'll explain below.
 
The Medical Exam I Couldn't Afford
Here's my story: At my annual ob-gyn exam in early 2012, my doctor suggested I ramp up checkups to every six months, since there's a history of breast and ovarian cancer in my family. Not likely, I told her. I simply couldn't afford it. The tab for the exam, which included a Pap test, was nearly $500, and none of that was covered by insurance. Although I was on my husband's employer-sponsored health plan, I hadn't yet met its $1,100 annual deductible.
 
But the health-care reform law — assuming it doesn't get repealed by Congress — might let me afford those biannual exams.
 
Health-Care Reform and Preventative Coverage
Because of the new law, as of August 1, some basic preventative services must now be covered for many women with employer-sponsored plans, and the services can't require co-pays or onerous deductibles.
 
The qualifying plans must now provide mammograms to screen for breast cancer in women over 40 and osteoporosis screenings for women over 60. Other free preventative health-care benefits include well-woman visits; screenings for gestational diabetes, sexually transmitted infections and domestic violence; and routine checkups, pelvic exams and Pap smears. (You can learn more about the new law's preventative coverage provisions in a fact sheet at the federal website, healthcare.gov.)
 
Ending the Gender Penalty for Health Premiums
In addition, starting in 2014, insurers will no longer be allowed to charge women higher health insurance premiums than men.
 
As I noted in a previous Next Avenue blog post, women today often pay more than men for the same health coverage, according to a report from the National Women's Law Center, a nonprofit research and advocacy group.
 
The health reform law will permit insurers to base premiums on just four factors: individual vs. family enrollment, your age, where you live and whether you use tobacco products.
 
3 Things Women Should Know
But there are three things you should know about the health-care reform law:
 
1. Some women won't qualify for the preventative-services provisions. Certain group health plans that existed before the passage of health-care reform will not be required to offer these benefits.
 
According to the Kaiser Family Foundation, 56 percent of covered workers are in so-called "grandfathered" plans that are exempt from certain requirements, such as the preventative-services rules. In order for a plan to be grandfathered, Kaiser says, the employer can't make significant changes that reduce benefits or increase employee costs.
Also, some nonprofit religious organizations are not required to cover the preventative services described in the new law. If these medical benefits are offered, you may have to pay a portion of their costs, says Gary Claxton, a vice president at the Kaiser Family Foundation.
To find out whether your plan now offers the preventative services outlined in the new health-care law, ask your benefits department.
 
2. Medicare already covers many preventative services. If you're a Medicare beneficiary, you may already get free annual wellness visits, mammograms and bone-mass measurements. The medicare.gov site lists which preventative services are covered by Medicare.
 
3. Health savings accounts are still a good idea. If you're planning to buy an individual health insurance policy, I still recommend shopping for a high-deductible plan that works in combination with a health savings account. This can help keep your medical costs down.
 
When you buy insurance this way, you contribute pretax earnings to a tax-deferred investment account and can then make tax-free withdrawals for medical expenses. You'll pay a small annual fee of about $40 for a health savings account from a no-load mutual fund company like Vanguard or Fidelity.
You can contribute up to $3,100 to a health savings account for individual coverage in 2012 (up to $4,100 if you're 55 or older). For families, the limit on contributions is $6,250; $7,250 if you're 55 or older. You can find a list of insurers offering these plans at HSAInside.com.
 
Two more tips:
 
First: Don't forget that healthy eating and exercise may be the best way to save on your medical bills.
 
Second: Health-care reform's preventative benefits aren't just for women. Under the new law, men and children can also receive some preventative services without co-pays or deductibles. These include flu and pneumonia shots; vaccinations against measles; colonoscopies; blood pressure, diabetes and cholesterol tests; and counseling to treat depression.
 
So be sure your family takes advantage of the new rules, too.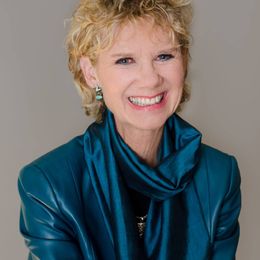 Kerry Hannon
is the author of Great Pajama Jobs: Your Complete Guide to Working From Home. She has covered personal finance, retirement and careers for The New York Times, Forbes, Money, U.S. News & World Report and USA Today, among others. She is the author of more than a dozen books including Never Too Old to Get Rich: The Entrepreneur's Guide to Starting a Business Mid-Life, Money Confidence: Really Smart Financial Moves for Newly Single Women and What's Next? Finding Your Passion and Your Dream Job in Your Forties, Fifties and Beyond. Her website is kerryhannon.com. Follow her on Twitter @kerryhannon.
Read More