3 Ways LinkedIn Just Made It Easier to Find a Job
The professional networking site has tweaked its jobs page so you'll see more relevant openings
Although the unemployment rate in February nudged down to 7.7 percent (good news), there are still 12 million Americans out of work (bad news). If you're one of them, or know someone who is, I want to tell you about the new, useful ways the LinkedIn Jobs page lets you search for employment.
 
As you likely know, LinkedIn is the largest professional networking site. I'm a longtime fan, so I was eager to see whether its enhancements for job seekers were merely hype or truly helpful.
 
A few weeks back, I reviewed the new Social Jobs app on Facebook and though it had some practical features for job hunters I felt it was too laborious. By contrast, LinkedIn's new features really do make looking for work easier.
 
The New Job-Hunting Features Are Free
 
In case you're thinking, "What's this going to cost me?" I'm happy to say, not a dime.
 
(MORE: How to Make the Most of LinkedIn Endorsements)
 
While LinkedIn does offer its paying Premium members a suite of extras, you can have a free account with access to the new LinkedIn Jobs page enhancements. You won't be able to filter searches by salary, though; that's reserved for Premium members. But you will be able to search by ZIP code, industry, job functions and experience.
 
Whether you're actively engaged in a job search or happily employed but open to new opportunities, I think you owe it to yourself to check out LinkedIn Jobs. You get to it on LinkedIn.com by clicking on the Find Jobs button underneath the blue Jobs tab.
 
How the LinkedIn Jobs Page Has Improved
 
Here's a closer look at three ways the LinkedIn Jobs page has become more powerful:
 
1. The "jobs you may be interested in" feature In this area of the new LinkedIn Jobs landing page, you'll see openings that the social network believes are a good fit based on your LinkedIn profile.
Since my profile indicates that I am a career coach, writer and speaker, my "suggested jobs" returned approximately 45 writing, career coaching and human resource positions.
 
(MORE: How to Use LinkedIn to Promote Your Personal Brand)
 
In truth, not every job was an appropriate match. (Sorry, LinkedIn, I'm not qualified to work as a psychology professor). But by and large I found the suggestions on target. If I were looking for a job, I'd refine my LinkedIn profile to improve the relevancy of the suggestions.
 
2. The "discover jobs in your network" feature As I recently wrote in my Next Avenue blog, the No. 1 way to get hired today is by snagging a referral from someone you know who works for an employer with a job opening. LinkedIn's "discover jobs in your network" feature has made that task a whole lot easier.
 
Its jobs page now cites openings at companies where you have LinkedIn connections — people who can help you get your foot in the door. After you click through to the company's page, you'll find more details about the job.
 
Here's where things get almost Big Brother-like, though: LinkedIn will also let you know if you, or one of your connections, has a link to the person who posted the job, along with a friendly reminder to ask for an introduction to the hiring manager. It's an amazingly sophisticated function.
 
3. The improved page design While LinkedIn has always let you search for jobs by keywords, the new jobs page provides a one-stop shop allowing you to do searches, review suggested jobs and keep a list of saved searches. It makes for a far more efficient and effective job-hunting experience.
 
As impressive as the new LinkedIn Jobs page is, it's important to understand that the value of the "suggested jobs" and "jobs in your network" features is in direct proportion to the size of your network and the quality of your LinkedIn profile.
 
If you have only a handful of connections, LinkedIn won't be able to find many jobs in your network. 
 
(MORE: 6 Ways Small Business Owners Should Use LinkedIn)
 
Likewise, if you don't have a complete and up-to-date profile, LinkedIn won't know which jobs to suggest.
 
"Your profile is critically important," says LinkedIn's career expert, Nicole Williams, who is based in New York City. "The more complete your profile is, the more effective our suggestions can be."
 
LinkedIn Profile Tips for Job Searchers
 
I asked Williams how someone can quickly upgrade his or her profile to have more success finding jobs through LinkedIn. Her suggestions:
 
Add details about your work experiences. The more descriptive you are about your accomplishments, responsibilities and skills, the more relevant the "suggested" jobs will be and the higher the odds that recruiters will find you.
 
Include relevant volunteer experiences on your profile. Did you raise money for your children's school? Run the gala for the Boys and Girls Club? You might think these efforts don't belong in your LinkedIn resumé, but that may not be true.
 
The more job-related skills you include on your profile, the greater the likelihood that the "suggested jobs" feature will return interesting options to consider.
 
Don't list every little volunteer job you've held, but do include ones that could matter.
 
Work is work, regardless of whether you got paid for it. Over 70 percent of hiring managers surveyed by LinkedIn said they considered volunteer work as legitimate work experience.
 
Beef up your LinkedIn network. You need at least 50 connections for LinkedIn to be truly effective. Take advantage of the site's search capabilities to locate people in your college alumni network as well as former co-workers, colleagues and friends. "Start with your low-hanging fruit and build out from there," Williams says.
 
Don't forget to share frequently by posting helpful articles, links and updates on LinkedIn. Your connections will appreciate it — and they'll be more likely to refer you if they hear of a job opening at work.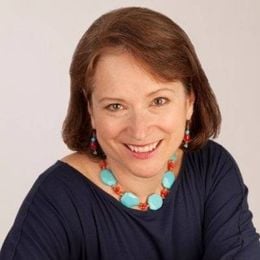 Nancy Collamer
, M.S., is a semi-retirement coach, speaker and author of Second-Act Careers: 50+ Ways to Profit From Your Passions During Semi-Retirement. You can now download her free workbook called 25 Ways to Help You Identify Your Ideal Second Act on her website at MyLifestyleCareer.com (and you'll also receive her free bi-monthly newsletter).
Read More