3 Ways Women Can Get Paid More at Work
In honor of Equal Pay Day, sound advice on how to get the salary and raise you deserve
Does it bum you out that women who work full time make 77 cents for every dollar a man is paid, on average?
 
At 52, I've been grappling with this pay gap issue for years. If you're a woman in your 50s or 60s with a career, my guess is you have, too.
 
While the wage disparity makes me mad, it doesn't make me want to drown my sorrows; I've found more effective ways to combat this issue. (I'll suggest a few shortly.)
 
April 9 Is Equal Pay Day This Year
I did have to smile, though, upon receiving an invitation to stop by the Hangar Restaurant and Flight Lounge in St. Petersburg, Fla., today for "Unhappy Hour," held by a group of businesswomen in recognition of Equal Pay Day.
(MORE: Why Women Get Smaller Raises Than Men)
 
If you hadn't heard, April 9 is the symbolic day this year when the average woman in the United States will finally have earned the amount, combined with her 2012 pay, equal to last year's salary of her male counterpart.
 
Yup, it takes nearly 16 months for women's wages to catch up, according to The Simple Truth, the recently released wage-gap analysis from the American Association of University Women. This year, incidentally, marks the 50th anniversary of the Equal Pay Act, the law that banned sex-based wage discrimination in the same establishment where men and women perform similar jobs.
 
There's not much reason to celebrate, though.
 
Pay Gap Is Steepest in Your 40s and 50s
The gender pay gap hasn't budged from 77 cents in a decade, says Catherine Hill, AAUW research director. Worse: Although the pay gap is around 7 percent for workers age 20 to 24, it escalates to 24 percent for full-time workers age 45 to 54, according to the AAUW analysis. That's exactly the time when you are likely to have reached your earnings peak.
 
The implications of lagging earnings may be even larger than you realize. Getting paid less than men impacts the amount you're able to save for retirement and your future Social Security benefits. And those lost earnings can add up to hundreds of thousands of dollars over your working life.
  
There are a variety of reasons for the pay gap. Many women take time out of the workplace to raise families and care for aging relatives; some choose jobs that aren't as high-paying as men's.
(MORE: Get the Perks You Want in a New Career)
 
Certain workplace experts say women also don't push as hard as men for raises.
A study in the journal Organization Science called "Engendering Inequity? How Social Accounts Create, Versus Merely Explain, Unfavorable Pay Outcomes for Women," found that women received smaller raises than men because their managers thought modest pay increases wouldn't upset women as much as their male colleagues. For more on this, read my post, "Why Women Get Smaller Raises Than Men."
 
How Discrimination Still Happens
And despite the Equal Pay Act, there's discrimination.
 
Although overt discrimination may be rare today, Hill suspects male and female managers in many workplaces have a subtle sense that women can't do the work as well as men can. If you believe this atmosphere is rife at your job, please speak up and prove the boss wrong.
 
3 Ways Women Can Earn More
What else can women do to get paid what they deserve? Here are three ways to close the pay gap at work and bump up your earnings:
 
1. Become a better negotiator. Most employers have some leeway when it comes to salaries, so developing negotiation skills can help women get paid fairly, Hill says.
 
Even some high-powered women are skittish about pushing for higher salaries, though.
 
In her book, Lean In, Sheryl Sandberg says that when Facebook's founder and chief executive, Mark Zuckerberg, interviewed her for the job of chief operating officer, he made her an offer she thought was fair and she was ready to accept the job. But her husband kept telling her to negotiate for more money.
 
"I was afraid of doing anything that might botch the deal," Sandberg writes. "I could play hardball, but then maybe Mark would not want to work with me."
 
Finally, her brother-in-law set her straight. He asked her, "Why are you going to make less than any man would make to do the same job?" That ultimately motivated Sandberg to demand more compensation. Zuckerberg improved his offer and she took the job.
 
Sandberg's negotiating advice for women: Come across as nice, but insistent. Mary Sue Coleman, president of the University of Michigan, calls it being "relentlessly pleasant," Sandberg says.
Leadership consultant Selena Rezvani, author of Pushback: How Smart Women Ask — and Stand Up for What They Want, says you shouldn't take no for an answer.
 
When you're in a pay negotiation, Rezvani says, "get comfortable drawing out the conversation or even postponing it rather than nodding your head in agreement or surrendering with 'OK.'" She encourages women to experiment with being silent for a few seconds to maintain leverage then asking questions that open up dialogue.
 
2. Prove your worth. If you think you deserve a raise, step up and tell your boss precisely why.
 
It helps if you've just won some sort of recognition or taken on extra responsibilities effectively. The more evidence you can provide, the stronger your case for getting a better raise.
 
3. Learn your value. When you are applying for a position or are ready to talk with your boss about a raise, tap into your network to find out about typical pay for the job.
 
This might be easier to do in the public sector than the private sector, though. A survey by the Institute for Women's Policy Research found that pay secrecy is much more common in the corporate world, where 61 percent of employees are either discouraged or prohibited from discussing wage and salary information. By contrast, only 14 percent of public-sector employees reported that pay discussions were either discouraged or prohibited.
 
This higher degree of transparency in the public sector may be related to the greater gender pay equity in the federal government, the institute says. Among federal workers, women are paid 89 percent of what men get, the survey says.
 
(MORE: 5 Tips for Getting a Government Job)
 
Federal workers or applicants can easily find U.S. government salaries around the country at the website of the U.S. Office of Personnel Management.
 
To dig up corporate pay information for a job, visit such websites as Payscale.com and Salary.com, as well as the Economic Research Institute site, which can show you what a particular position pays where you live.
 
If you'll be interviewing for a top job at a nonprofit, check out the organization's latest online tax filing (Form 990) to see how much its key employees and executives earn.
 
When it comes to women's pay, the more you know, the more you might be able to earn.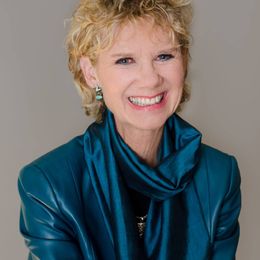 Kerry Hannon
is the author of Great Pajama Jobs: Your Complete Guide to Working From Home. She has covered personal finance, retirement and careers for The New York Times, Forbes, Money, U.S. News & World Report and USA Today, among others. She is the author of more than a dozen books including Never Too Old to Get Rich: The Entrepreneur's Guide to Starting a Business Mid-Life, Money Confidence: Really Smart Financial Moves for Newly Single Women and What's Next? Finding Your Passion and Your Dream Job in Your Forties, Fifties and Beyond. Her website is kerryhannon.com. Follow her on Twitter @kerryhannon.
Read More