4 Job Search Apps If You're Open to Being Poached
They let employed, 'passive' job seekers tell firms: 'I'm available'
If this is the year you've decided to leave your job for another one, you might be wondering how to let other employers know without jeopardizing your current position. After all, with so much of the job search process happening online and more employers monitoring workers' digital activity, it's become harder to conduct a search on the sly.
 
Pssst! Let me tell you about four free apps to help yourself get poached.
(MORE: Older Job Seekers: Get Social and Mobile)
 
How to Make a Match
They're targeted at "passive" job seekers — people who are employed, but receptive to new opportunities. These tech tools make it easy for employers to find you and for you to search for jobs anonymously while avoiding the risk of being found out by your boss.
 
You can browse through them and respond to intriguing job openings anywhere, anytime, even when you've only got a few minutes to spare.
 
They're easy to use and can make the job-hunting process (dare I say?) kind of fun. Most let you quickly build an anonymous "I'm poachable" profile by importing your LinkedIn profile. That's a real time saver, since you won't need to waste time updating your resumé or putting together a cover letter.
 
They're equally appealing to recruiters, who almost always prefer actively-employed passive candidates to the unemployed, especially when prowling for candidates with specialized skills and experience.
 
One Drawback Worth Noting
But as promising as these apps are, they are still in their infancy. Most are under a year old, so they don't yet have the volume or variety of job postings you'll find on sites like LinkedIn, Indeed.com or SimplyHired.com. While most offer a variety of jobs in a variety of places, they're currently heavily oriented toward hard-to-fill slots in startup technology, engineering and digital media, located in tech-hubs like New York or Silicon Valley.
(MORE: How to Find 'Hidden' Jobs)
Nonetheless, it won't be long before some become major players on the recruiting playing field.
 
So to help you make sense of it all, I reviewed three mobile apps and one desktop app for passive job seekers, to see how they work and which features they offer. Here's what I found:
JOBR (http://www.jobrapp.com)
 
Who it's for: Job seekers in a variety of industries and locations. Currently for iPhone users; coming soon on Android.
 
How it works: You create a Jobr profile by signing into your LinkedIn account and importing your profile (or you can use a resumé). Your photo, contact info and other identifying information are removed, so you remain anonymous. Jobr then recommends relevant job openings based on the salary preferences, location, skills, education and work experience on your LinkedIn profile. Much like the dating app Tinder, Jobr uses a "swipe" technology. But instead of looking for a perfect mate, you quickly browse suggested job listings and then swipe right on jobs you want to apply for and left on jobs you don't.
 
(MORE: How Job Recruiters Screen You on LinkedIn)
Employers go through the same process, swiping on candidates they like. When a match is made, both parties get the "BOOM! You have a new match!" notification. After that, the recruiter may ask to chat, request a full resumé by email or schedule a phone interview. Your information will remain anonymous until a mutual interest has been expressed.
 
SWITCH (http://www.switchapp.com)
 
Who it's for: People with  jobs in tech or digital media. For now, Switch only operates in New York City, but it has plans to expand to other major metro markets. It's currently available just on the iPhone.
 
How it works:  Like Jobr, you create an anonymous profile on the site using your LinkedIn resumé. Then, Switch creates an abbreviated version on "Switch Cards" that provide a snapshot of the basic stats recruiters want to know (education, core competencies, etc.)
 
The app then suggests jobs you might like, you select your favorites using the swipe technology, and if a match is made, your identity is then revealed to the employer. At that point, you can chat in the app or email to set up an interview.
 
POACHT  (http://www.poachtapp.com)
 
Who it's for: Job seekers in a variety of industries and locations. Available on iPhone and Android.
 
How it works: Like Switch and Jobr, you create your profile on Poacht by importing your LinkedIn profile, which is then edited so you remain anonymous. But rather than using a Tinder-like swiping process to match you with potential employers, Poacht asks you a few screening questions such as the salary you're seeking and whether you're willing to relocate. The app then notifies you when an employer is interested in an interview. At that point, you can accept or decline the introduction request. If you accept, your contact info becomes visible to that employer and the two of you can connect and begin a conversation.
 
POACHABLE (https://poachable.co)
 
Who it's for: While Poachable has listings for a variety of job functions in a variety of places, its top industry is technology and jobs tend to be for engineers, product managers and designers. Poachable is currently a desktop app.
 
How it works: You fill out a detailed questionnaire with information about your credentials and the kind of jobs and companies that would interest you. Then, Poachable's algorithm kicks in, matching you to potential employers, while keeping your identity secret. If there is a match and both parties are interested, Poachable initiates an email introduction and usually the employer will invite you to an informational phone call.
 
Poachable also has an excellent blog with posts on how job seekers can make themselves more attractive to employers. And the site recently launched the Poachability score — a free Klout-like score and report based on your LinkedIn profile or resumé that shows how you stack up against other job seekers and how to maximize your value.
 
My Bottom Line
 
Which app is best for you depends on your industry focus and whether you want to spend time swiping through listings (Jobr or Switch) or if you'd prefer to just register and let the app alert you when there's a match (Poacht or Poachable).
 
I downloaded Jobr and Switch to my phone and was able to set up my profile in minutes. Although the suggested jobs weren't a great match for me, I must say I had great fun swiping through the listings; there's something addictive about these Tinder-like apps.
 
So you might want to give one or more of them a go, especially if you're in tech, engineering or digital media. There's no downside and you never know what might transpire.
 
Who knows? Just when you least expect it, you might get a delightful surprise out of the blue: A request to apply for your next job.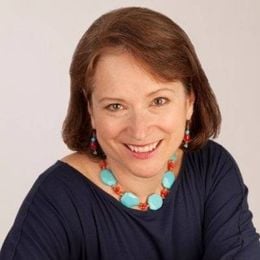 Nancy Collamer
, M.S., is a semi-retirement coach, speaker and author of Second-Act Careers: 50+ Ways to Profit From Your Passions During Semi-Retirement. You can now download her free workbook called 25 Ways to Help You Identify Your Ideal Second Act on her website at MyLifestyleCareer.com (and you'll also receive her free bi-monthly newsletter).
Read More