4 Tips to Become a Generation Flux Employee
In today's work world, you need to be nimble and unafraid of change. Here's how to do it.
It's no secret that the modern workplace is a confusing and chaotic environment. This can be especially true for people over 50 accustomed to navigating within a (generally) more predictable framework. Often they find themselves under constant pressure to adapt to new work situations — just when they hoped to be at the height of their careers.
 
But along with change comes opportunity.
 
(MORE: Why You Need a 'Reverse Mentor' at Work)
 
According to the cover story of the latest issue of Fast Company, a new breed of workers the magazine has dubbed "Generation Flux employees" is well positioned to survive and even thrive under this new dynamic. Are you one of them? If not, you better be soon.
 
Fast Company says that what defines members of Generation Flux is a "mind-set that embraces instability, that tolerates — and even enjoys — recalibrating careers, business models and assumptions."
Unlike Generation X and Generation Y, Generation Flux refers to a psychographic, not a demographic. You can be a Generation Flux employee at any age. (The magazine's big Generation Flux pieces are "The Secrets of Generation Flux" and "This Is Generation Flux: Meet The Pioneers of the New (And Chaotic) Frontier of Business.")
 
Of course, saying that we all need to take risks, embrace ambiguity and learn new things at work is one thing. But how, exactly, do we do it?
 
4 Tips for Becoming a Generation Flux Employee
Based on my experiences coaching midlife clients, I've identified four ways to develop the key attributes.
 
1. Become a habitual "skill hoarder." Generation Flux employees seek out opportunities to broaden their skill sets (especially technical and technological ones) even when there's not always an obvious or immediate gain from doing so.
 
Show your boss that you're willing to accept challenges that will both offer strong potential for personal growth and help your employer. Raise your hand when a new project needs staffing. Over time, you'll build a diversified set of skills and experiences that will better prepare you for what the future might bring — at your current job or the next one.
 
2. Commit to a daily dose of learning. Keeping pace with the lightning speed of information is a formidable challenge. But if you incorporate ongoing education into your daily routine, you'll stand a better chance of staying current.
 
Aim to spend at least 15 minutes a day widening your industry expertise. Read an online newsletter or a trade publication, for example. Another idea: Participate in a social media discussion about what's happening in your field, especially a conversation that relates to something in the news.
 
If you can't carve out the time to do this at the office, learn on the go by listening to audiobooks, webinars and podcasts during your commute.
Unable to commit to a daily routine? Then start with once a week and build up from there.
 
(MORE: How to Get Along With Younger Co-Workers)
 
3. Mix up your media. Most boomers turn to traditional media outlets, like newspapers, TV and radio, as their primary information sources. But the so-called legacy media isn't always up to speed with the latest trends. So check out blogs and Twitter feeds related to your job. Sign up for LinkedIn Today to get a daily dose of news tailored to your work interests.
 
Broadening your media menu will expose you to a wider range of ideas, opinions and leading-edge thinkers. Then you can pass along what you've heard to your manager and colleagues, which will show that you're keeping up.
 
4. Take timeouts for yourself. Dealing with continual change can be physically and emotionally taxing. There's always a new project due yesterday and another crisis to solve today. If you don't take regular timeouts for relaxation and reflection, you won't have the energy to maintain peak performance for the long haul.
 
So build time into your schedule for things like meditation or yoga. Force yourself to chill regularly. Trust me: You'll be a more valuable Generation Flux employee that way.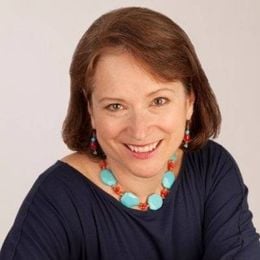 Nancy Collamer
, M.S., is a semi-retirement coach, speaker and author of Second-Act Careers: 50+ Ways to Profit From Your Passions During Semi-Retirement. You can now download her free workbook called 25 Ways to Help You Identify Your Ideal Second Act on her website at MyLifestyleCareer.com (and you'll also receive her free bi-monthly newsletter).
Read More