4 Ways to Search for a New Job
Plan to spend at least 30 to 40 hours a week researching, networking and applying for jobs
Getting laid off from a job is tough. So give yourself a "mental health day" to recover, then move full-speed ahead into finding a new job. Because your job search is your new full-time job, plan to spend at least 30 to 40 hours a week researching, networking, and applying for jobs.
Research
Is finding a job in your local area important to you? Then focus your job search in your hometown and surrounding area.
Read the business section of area newspapers and check out your city's economic development website for news about companies that are growing or moving into your area. Go to those company's websites directly to find job postings.
Use such local resources as job centers and employment fairs to broaden your job search.
Reach out to local, county and state agencies for job assistance and job training programs near you.
Are you open to relocating for your next job? You'll need to be as Web-savvy as possible when conducting a national job search. Search for jobs on career websites, like Monster.com, Indeed.com, Careerbuilder.com, and Jobbing.com*. Post resumes on these sites and give potential employers from all over the country the opportunity to contact you about job openings.
Rejuvenate Your Resume
Make sure your resume is free of typos, absolutely factual, well designed and well written. Have at least one other person review it for errors and implement any feedback.
Job search doesn't require a formal resume? Jot down all your previous jobs with addresses and phone numbers and list the skills you've mastered. Have it handy when applying for jobs.
Network
Tell everyone you know about your job search, including family, friends, and former work colleagues.
Spread the word at your church or synagogue and any clubs or civic organizations in which you participate. Consider using online resources such as LinkedIn. Create a profile, list your skills and work background, and reach out to friends and work colleagues.
Follow through on all leads passed onto you through networking.
Ace Job Applications
When applying to jobs online, set aside adequate time for completing the forms. Many companies require prospective employees to submit resumes online and fill out extensive online questionnaires. Make sure the answers are well written and free of typos.
*Any reference to a specific company, commercial product, process or service does not constitute or imply an endorsement of recommendation by Smart About Money.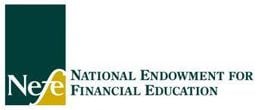 By

National Endowment for Financial Education