The 5 Best Thanksgiving Movies
My top Hollywood recipes for holiday hijinks and family drama
Hollywood loves Thanksgiving, and not just for the food.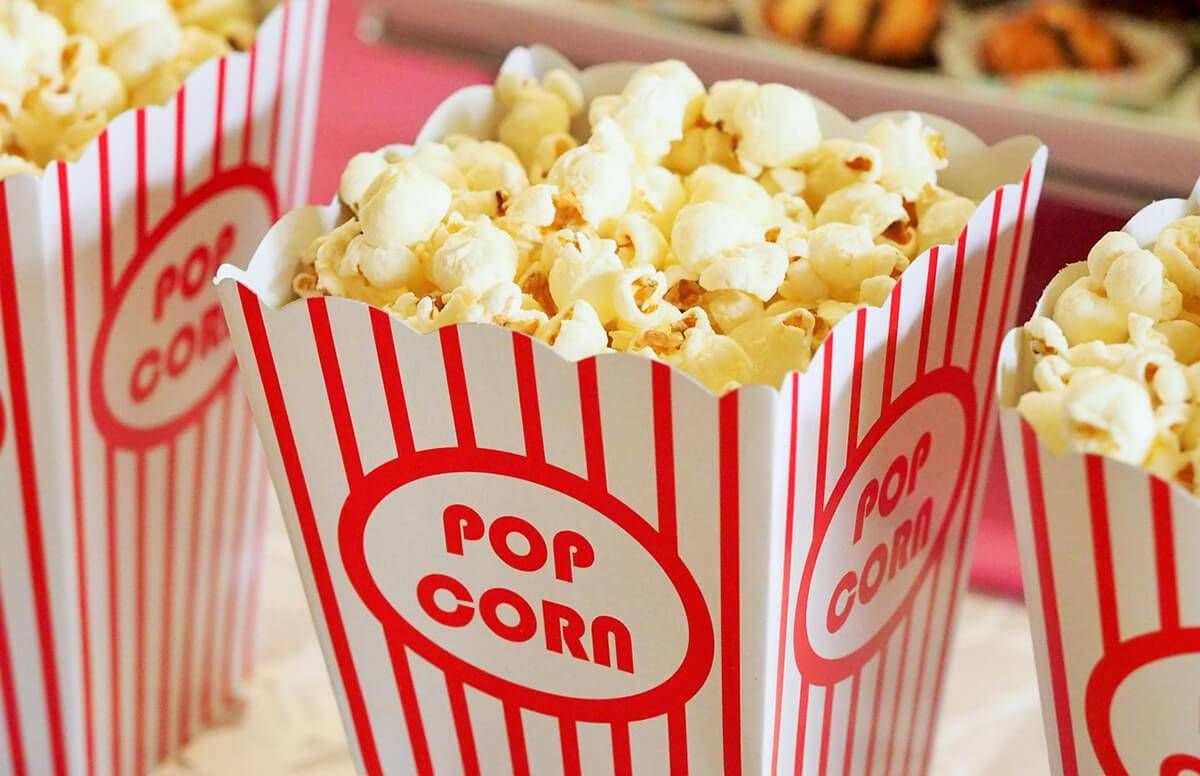 The annual gustatory pig-out provides a convenient coat tree for screenwriters and directors looking to hang a story exploring family conflict, long-simmering hurts, unresolved romances, generational differences and more. With Thanksgiving, it all happens as families gather — irony alert — to give thanks and visit over the long holiday weekend.
Fun fact: The production went through 64 turkeys while shooting the Thanksgiving dinner scenes.
Plug the word "Thanksgiving" into the plot search box on IMDB.com and 388 titles pop up. Granted, many of them are for TV shows: "It's Thanksgiving, and all the orphaned regulars at the bar have decided to have dinner together at Cheers," reads the entry for a 1992 episode of Cheers. But there are heaps of movie titles in there, too.
All Thanksgiving movies are alike. (For that matter, so are Christmas movies, a similar subgenre.) Diverse members of a family come together to celebrate the holiday. Gathering at the home of parents or an adult sibling, they replay old arguments and new ones, pick at ancient emotional scabs, reveal long-held secrets (someone always turns out to be gay), say unspeakable things to one another then — here comes the happy ending — resolve most of their differences and reaffirm their familial love and ties.
In other words, it's not all that different from what (normally) goes on at the table at your house, only the banter is often wittier, the guests better looking and the fights more quickly resolved. And you, the viewer, don't have to do the dishes afterward.
Listed below, should you desire to extend that Thanksgiving feeling even after a surfeit of turkey, stuffing, sweet potatoes and pie at your own celebration, is a list of five Turkey Day-themed movies. They will feed the soul, or at least amuse it:
Pieces of April (2003) This poignant comedy is easily my favorite on the list. The indie film stars Katie Holmes (long before her marriage to Tom Cruise) as a young woman attempting to cook her first Thanksgiving meal in a cramped New York City apartment, to which she has invited her estranged family. As she lurches from one kitchen disaster to another, including the discovery that her stove is kaput, her family (Oliver Platt and Patricia Clarkson play her parents) encounters various troubles of its own while making the drive to the Big Apple. Fun fact: Clarkson was nominated for both a Golden Globe and Oscar in the supporting actress category for April.
Home for the Holidays (1995) Director Jodie Foster tries hard (too hard at times) to put the "fun" in dysfunction in a comic drama about all that goes wrong when the disputatious Larson clan gathers for Thanksgiving. But Home neatly homes in on the whole Thanksgiving homecoming gestalt with a single line: "When you go home, do you look around and wonder, who are these people?" Charles Durning and Anne Bancroft, a swell pair, play the parents; Holly Hunter, Robert Downey Jr. and Cynthia Stevenson are their adult offspring. Fun fact: The production went through 64 turkeys while shooting the Thanksgiving dinner scenes.
What's Cooking? (2000) Food is the focus here, with each of four families serving up their own ethnic twist on a traditional Thanksgiving meal. The film is set in a melting pot neighborhood in Los Angeles and features families that are Hispanic, Vietnamese, Jewish and African American. The cast includes Mercedes Ruehl, Joan Chen, Dennis Haysbert, Alfre Woodard, Kyra Sedgwick and Julianna Margulies. Fun fact: In keeping with the movie's story, director Gurinder Chadha (Bend it Like Beckham) is of Indian ancestry, but born in Kenya and raised in England. She co-wrote the script with her American-born husband, Paul Mayeda Berges, whose ancestry is Japanese and Basque.
The Ice Storm (1997) If you need a post-Thanksgiving downer, try director Ang Lee's breakthrough film, a drama set during the weekend after Thanksgiving in 1973. Adult couples and their teenage children in the wealthy wasteland of suburban Connecticut drift, drink, squabble and have dispiriting sex in various combinations. (Anyone up for a key party?) Kevin Kline, Joan Allen, Sigourney Weaver and Tobey Maguire head a terrific cast. Fun fact: Katie Holmes made her film debut in Ice Storm, a year before she became a teen favorite playing Joey Potter on TV's Dawson's Creek.
Planes, Trains and Automobiles (1987) If you thought you've had lousy trips getting to your Thanksgiving meals, wait until you watch Steve Martin's epic journey. He plays a businessman desperately trying to get from New York City to his home in Chicago for Thanksgiving. Joining him for the disaster-beset journey is a jovial salesman of shower curtain rings, wonderfully played by John Candy. Fun fact: The film's R rating is due primarily to a single scene in which a frustrated Martin drops the F-bomb 18 times in a single minute while ranting at a rental car clerk.
Leah Rozen
, a former film critic for People magazine, is a freelance writer for The New York Times, More and Parade.
Read More