5 Celebs Who've Just Turned 50 and Defy Age
Sandra Bullock is now People's first Most Beautiful age 50 or older
2014 marked a milestone: The last of the boomers turned 50. Among them were some of our favorite celebrities, including Sandra Bullock. Now, she's just been chosen by People magazine as World's Most Beautiful Woman for 2015 — the oldest ever to receive the accolade.
Bullock and many of her peers do look amazing — their good genes combined with Hollywood makeup, hair and fashion help them continue to put their best bod forward.
But when it comes to aging meaningfully, maintaining one's looks is just a small piece of the puzzle.
I think a truer measure of positive aging is altogether different. It's more about building on past experience and making sure that you're using the full range of your personal resources (your platform, abilities, knowledge and funds) to try and improve the lot of others. It also means working to resolve emotional issues that thwart personal growth and progress; launching sidelines that express other interests; and honoring people of all genders, races and ages, especially our elders.
(MORE: You Don't Need to Reinvent Yourself for a Second Act)
The following five stars demonstrate the kind of age-defying prescription I'm talking about — one that ensures that the "Five-O" indicates a whole lot more than the number of years they've lived.
1. Sandra Bullock
Birthday: July 26, 1964
Her stellar performances in some very entertaining movies (the most recent are her 2013 Golden Globe-nominated turns as Dr. Ryan Stone in Alfonso Cuaron's "Gravity" and as FBI Special Agent Sarah Ashburn in "The Heat"), her wry sense of humor and her down-to-earth intelligence have led an adoring public to dub her "America's Sweetheart." But her discreet and graceful way of handling her ex-husband's public affair, her commitment to adopt a child as a single parent, her hugely generous donations to disaster relief organizations like the American Red Cross and Doctors Without Borders and her adventurous entrepreneurship (she founded the Walton's Fancy & Staple bakery/deli in downtown Austin as well as the upscale comfort-food restaurant, Bess Bistro) compose a make-the-most-of-your years formula that goes far beyond good acting and a good body.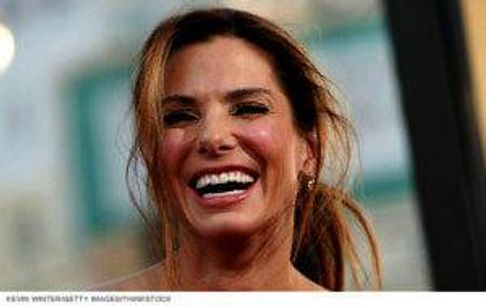 2.  Lenny Kravitz
Birthday: May 26, 1964
This four-time Grammy Award-winning singer-songwriter, instrumentalist and record producer keeps on creating wildly successful albums and performing around the globe. But he also keeps pushing himself to explore other talents. In 2003, he opened Kravitz Design, a commercial and residential design, product development and branding firm. And, in 2009, he branched into acting, assuming a supporting role in Lee Daniels' "Precious," followed by stints in the 2012 "Hunger Games," "The Hunger Games: Catching Fire" and "The Butler." But the rocker doesn't use his public platform for entertainment alone. He's also an avid activist who has stood behind UNICEF's Tap Project, which helps provide children with clean water, as well as other vital causes.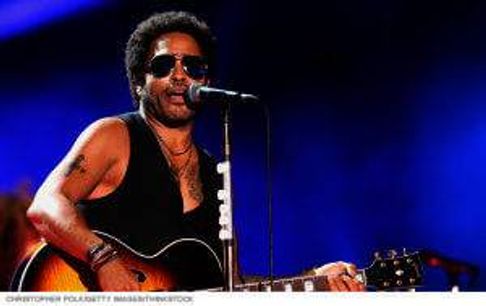 3.  Mariska Hargitay
Birthday: January 23, 1964
In her role as Detective Olivia Benson on NBC's Law & Order: Special Victims Unit, the actress has gripped audiences for 14 seasons, earning both Emmy and Golden Globe awards. But she also found a way to extend the inspirational work of the fictional character she portrays into real-life activism by establishing and serving as president of the Joyful Heart Foundation, an organization that provides support to survivors of sexual assault, domestic violence and child abuse. Hargitay's foundation has raised over $20 million and helped many thousands of survivors.
This quote from her appears on the organization's website and expresses a core truth about giving back at any age: "It's simple physics: the greater the number of people willing to lift, the lighter the load that each individual must carry."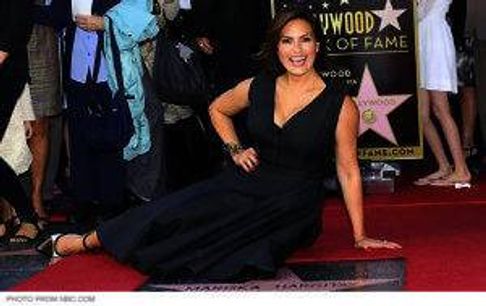 (MORE: Can We Get Some Volunteers, Please?)
4.  Stephen Colbert
Birthday: May 13, 1964
The former host of Comedy Central's satirical news show, "The Colbert Report," is known for humorously revealing or poking holes in the statements and arguments of political and media pundits. Colbert not only has gotten the nation laughing (a surefire health booster) while getting them to think more deeply about important issues, he's also a man of great heart who clearly gets behind what he believes.
He used his show to raise $250,000 for victims of Typhoon Haiyan and I can think of few who have more powerfully modeled the meaning of honoring your elders — watch his moving tribute to his mother, Lorna Colbert, which aired just after she passed away.
5.  Michelle Obama
Birthday: January 17, 1964
Michelle Obama has dedicated her entire adult life to public service. Her core initiative as First Lady, Let's Move, is dedicated to solving the problem of obesity and raising kids who will not only live to see older age but reach it in a healthy state. Michelle Obama displays the ethic and spirit that are foundational to her work — a fun, action-oriented approach that can slow physical decline.
We all know she works out and has great-looking upper arms, but she also figures out ways to translate her fervent belief in exercise and other healthy behaviors into actions that kids can adopt — hip-hop dance programs, for example. To exemplify her mission, she even made sure that dancing would trump the food at her last birthday fest — a "Snacks & Sips & Dancing & Dessert" party.
Invitees were urged to eat before they arrive. Because, you know, small things count for a lot when you're trying to set a course for the next half century.