5 Obamacare Scams and How to Avoid Them
Now that the health exchanges have popped up, so have the con artists. Here's how to steer clear of these frauds
Despite the government shutdown, the doors to the Obamacare health insurance exchanges have swung open (kinda, sorta), which also means scam artists are strutting through them, looking for ways to defraud Americans eager to buy health coverage.
 
As Federal Trade Commission chairwoman Edith Ramirez recently said, "At the FTC, we know all too well how scammers invariably try to take advantage of developments in the marketplace and new government programs." Consumer watchdogs expect the fraudsters' schemes will get worse over the next four to six months.
 
(MORE: Your Guide to Obamacare Options)
 
Before I run down the scams to watch out for, a couple of words about the health insurance exchanges (sometimes called marketplaces) themselves.
 
Health Exchanges: Not Ready for Prime Time
If you plan to start pricing a policy through your state's exchange, prepare for some frustration. Here are just a few examples of what consumers around the country can expect, according to Saturday's New York Times:
Oregon residents signing up for their exchange will have to go through an insurance agent or a community group until at least mid-October.
The Washington D.C. Health Benefit Exchange Authority's executive director discovered a "high error rate, about 15 percent" in pre-launch tests determining whether its users would be eligible for tax credits or Medicaid.
During October, Coloradans who want to know if they'll be eligible for an Obamacare subsidy won't find out online; they'll have to call a customer service representative.
Maryland's small businesses won't be able to buy coverage until January. (Small businesses can't shop for insurance or compare plans until Nov. 1 at exchanges the administration is running for 36 states.)
So you may want to wait a few weeks until more kinks are ironed out. You have until December 15 to sign up for coverage that'll kick in January 1, 2014.
 
(MORE: How to Ease the Bite of High Deductible Health Plans)
 
The 5 Obamacare Scams to Avoid
On to the scams. Be on your guard against sleazeballs pushing these five Obamacare fakes — and help keep your parents from being victims, too:
 
1. The nonexistent Obamacare card. The Better Business Bureau has issued a warning not to fall for the line that you need to get an Affordable Care Act insurance card in order to buy coverage.
 
"The simple fact is there is no Affordable Care card. It's a scam," says Carrie A. Hurt, president and CEO of the Council of Better Business Bureaus.
 
As you might expect, con artists pitching the cards say they need to get your personal information, such as your Social Security number or bank account, before they can send one.
 
2. The phony "government employee" phone call. As my colleague Caroline Mayer recently wrote, law enforcement officials say elderly Americans are prime targets for this scam.
 
The Los Angeles County Department of Consumer Affairs, she noted, said an older resident was tricked into providing her Social Security number and medical information by someone claiming to be from the federal government who wanted to "confirm her eligibility" for Obamacare.
 
If you get a call like this, hang up. And tell your parents to do the same. Federal agencies generally contact people by mail, not by phone or email.
 
3. Bogus Obamacare navigators. The Affordable Care Act created a designated breed of advisers known as navigators; they generally work at places like the United Way and local agencies and their job is to help the public sign up for coverage. But Kiplinger's Kim Lankford recently wrote that fraudsters are calling and emailing posing as navigators.
 
While claiming to steer you to the right coverage, they're actually stealing your identity or selling phony health insurance. On top of that, they demand you pay a few hundred dollars for their services.
 
(MORE: How to Avoid the Latest Scams)
 
4. Obamacare websites that look real, but aren't. Often after a natural disaster, websites pop up that appear to belong to well-known legitimate charities but actually aren't. The same sort of thing is happening with Obamacare, except here, the sites are meant to look like ones from the insurance exchanges.
 
The "Pennsylvania Health Exchange" site was, in reality, run by a private insurance broker before regulators and news organizations got wind of it and the site went dark.
 
5. The Medicare scare tactic. AARP has received complaints from people over 65 who received frightening phone calls saying they'd lose their Medicare coverage unless they provided the caller with their Social Security number and other private information. Not true.
 
There's apparently a lot of confusion about Medicare and Obamacare and the scammers have pounced on this.
 
According to a recent survey by Medicare prescription drug plan provider Express Scripts, 17 percent of Americans over 65 think the Obamacare exchanges might replace their Medicare plans.
 
Here's the reality: It's against the law for insurers to sell an Affordable Care Act health exchange policy to anyone on Medicare, as Reuters' Mark Miller recently wrote in his column about Obamacare and retirees.
 
How to Stay Safe
 
So ignore any unsolicited calls or emails about Obamacare.
 
For legitimate information concerning the Affordable Care Act and the health insurance exchanges, go to Healthcare.gov, the federal portal for Obamacare with links to the state exchanges, or call the federal toll-free hotline, 800-318-2596.
 
To find out if you'll qualify for subsidized health insurance through Obamacare and what a policy might cost you, try the free calculator created by the Kaiser Family Foundation.
 
And if you have particular questions about the Affordable Care Act, you can send them to my former Money magazine colleague, Frank Lalli, who is answering them at Parade's website, Parade.com/healthcare.
 
Similarly, the free TurboTax AnswerXchange lets you pose questions and read answers to queries submitted by others, ranging from "Will my health premium increase under the Affordable Care Act?" to "What if my employer's health insurance is more than I can afford?"
 
Good luck. Stay safe and stay healthy.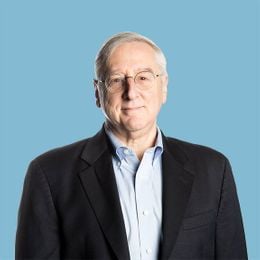 Richard Eisenberg
is the former Senior Web Editor of the Money & Security and Work & Purpose channels of Next Avenue and former Managing Editor for the site. He is the author of "How to Avoid a Mid-Life Financial Crisis" and has been a personal finance editor at Money, Yahoo, Good Housekeeping, and CBS MoneyWatch.
Read More