5 Ways to Make Positive Change in 2017
Resolve to go easier on yourself and feel better this year
We have all heard the depressing statistics: a scant 8 percent of people who make New Year's resolutions are likely to succeed. Many resolutions are abandoned by the third week of January.
But what if we took a different approach to our desire for change? What if we built upon our current strengths and passions, and focused on positive – rather than punitive – messages?
If you have had less than stellar luck keeping your resolutions, try these five tips:
1. Decide what is most important.
In Essentialism: The Disciplined Pursuit of Less, Greg McKeown writes that too many of us "major in minor activities." We think we can do everything, instead of acknowledging that we have finite resources of time and energy.
"Only once you give yourself permission to stop trying to do it all, to stop saying yes to everyone, can you make your highest contribution to the things that really matter," he writes.
Many activities may be good, or even very good, McKeown writes. But "most are trivial and few are vital."
2. Do good for others.
Nonprofit executive Allan Lucs coined the term "helper's high" to describe "the powerful physical feelings people experience when directly helping others."
Scientific research has confirmed the biochemical nature of the process: Volunteering reduces stress and spurs the release of endorphins, "the brain's natural painkillers," Lucs says.
If you don't feel ready to make a regular commitment to volunteer, try doing singular good deeds for friends, neighbors or strangers. Check the website RandomActsofKindness.org for ideas. Examples: leave a generous tip as a surprise for a waiter. Be kind to someone you don't like. Sign up to be an organ or bone marrow donor.
"We make a living by what we get, but we make a life by what we give." – Winston Churchill
3. Be kinder to yourself.
In order to be good to others, we have to start by accepting ourselves, writes University of Texas at Austin professor Kristin Neff on her website, Self-Compassion.org.
You wouldn't tell a despondent friend to just "suck it up." If you are having a hard time or facing failure, ask, "How can I comfort and care for myself in this moment?" Neff writes.
"Instead of mercilessly judging and criticizing yourself for various inadequacies or shortcomings, self-compassion means you are kind and understanding when confronted with personal failings –  after all, who ever said you were supposed to be perfect?" she says. "You may try to change in ways that allow you to be more healthy and happy, but this is done because you care about yourself, not because you are worthless or unacceptable as you are."
Don't confuse self-compassion with self-pity or self-indulgence, though, Neff writes.
"Self-pity tends to emphasize egocentric feelings of separation from others and exaggerate the extent of personal suffering," she says.
4. Forgive the one person who least deserves it.
You've probably heard the saying: Holding onto anger is like swallowing poison and waiting for the other person to die. It's a powerful image, and one many of us can relate to. Its message is straightforward: When you harbor resentment and bitter feelings, the person who suffers the most is you.
Frederic Luskin, a professor and senior consultant in health promotion at Stanford University, conducts research on the transformative nature of forgiveness. It has shown that people who learn to forgive "experience less anger, feel less stress and suffer less depression," he writes.
Forgiveness also has physical health benefits, including a decrease in backaches, muscle tension, headaches, upset stomachs and blood pressure.
Luskin writes that you do not have to reconcile with someone who treated you badly. "If you were the recipient of childhood abuse or are in a harsh relationship you can forgive the offender and as part of that choice make the decision to end or limit contact," he writes. "Forgiveness is primarily for creating your peace of mind. It is to create healing in your life and return you to a state where you can live capable again of love and trust."
Finally, forgiveness does not mean condoning bad behavior. It does mean "waking up with a fresh start," he writes.
5. Go slower, get there faster.
That's the advice of St. Paul, Minn., fitness coach Leslie Branham (who says she does not make New Year's resolutions). "I really believe in the process of changing little things a lot – when you're at a state of readiness."
The go-slow approach runs contrary to our driven American culture, Branham says.
"It's so competitive and so performance-based and we forget about the pleasure of doing things because we like to do them."
Breaking up big, amorphous goals into smaller, manageable ones is vital, says Jill Annis, a professional organizer in Madison, Wis.
"For example, if your goal is to organize your house, your first baby step could be de-cluttering for 10 minutes, three times a week." Even small tasks bring a sense of accomplishment, which in turn encourages us to do more.
Or, as Gretchen Rubin, author of The Happiness Project, advocates, "I must do any task that can be finished in one minute. Hang up my coat, read a letter and toss it, fill in a form, answer an email, note down a citation, pick up my phone messages, file a paper, put a dish in the dishwasher … Keeping all those small, nagging tasks under control makes me more serene, less overwhelmed."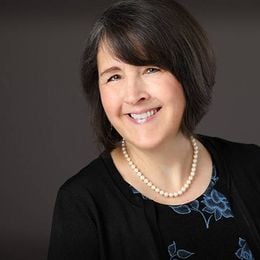 Emily Gurnon
is the former Senior Content Editor covering health and caregiving for Next Avenue. Her stories include a series of articles on guardianship abuse that was funded by the Journalists in Aging Fellows Program. She previously spent 20 years as an award-winning newspaper reporter in the San Francisco Bay Area and St. Paul. Reach her through her website.
Read More