6 Hotels and Resorts for Wine Lovers
Consider these spots for your next relaxing vacation with this popular theme
Wine and travel have always been closely intertwined. Over the past decade, the hospitality industry has begun banking on that connection, creating a cache of hotels and resorts that are at minimum wine-themed, if not directly tied to vineyards and wineries.
"Part of wine's allure is that it is linked to the place and culture that produces it," says Maureen Costura, an anthropologist and assistant professor of liberal arts at the Culinary Institute of America.
Wine has traditionally been highly associated with a wealthy way of life, she says. But these days, drinking and knowing about wines has become far more democratized and popularized.
(MORE: How to Drink More Wine (Smartly and Healthfully))
"People want to learn about different wines and see the places where they are produced," Costura says.
And, as with many other travel trends, boomers are on the cutting edge.
"Boomers are the first generation in this country to 'discover' wine on a large scale, just as they discovered sex, drugs and rock 'n' roll in the '60s," says Mark Spivak, wine and spirits editor of the Palm Beach Media Group and author of Iconic Spirits: An Intoxicating History.
To feed demand, relatively new wine-themed hotels and resorts have emerged around the world. They cater to a wide range of wine lovers, from those who enjoy tasting and learning about wine to serious connoisseurs whose passion drives them to visit vineyards and winemakers.
(MORE: Great Ideas for Wellness Vacations)
Here are six wine-focused hotels and resorts around the world to consider for your next vacation: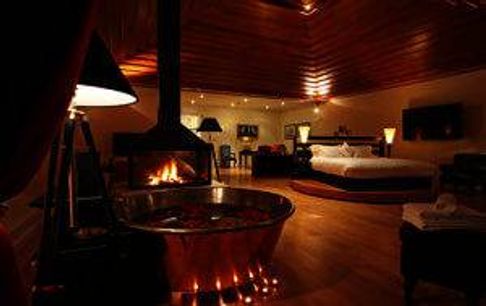 1. The Yeatman, Porto, Portugal
Open since 2010, The Yeatman is a stylish Relais & Chateaux wine hotel and spa owned by descendants of the same family of British merchants who played a pivotal role in establishing the Douro Valley region as an important wine tourism destination.
Each of the 82 rooms and suites is sponsored by one of the property's long list of winery partners. All have balconies opening up to breathtaking views of the River Douro and the historic center of Oporto (known locally as Porto).
The wine theme runs throughout the resort, starting with the photography and decorative objects placed in each guest room. A unique wine cellar houses the largest collection of Portuguese wines found anywhere in the world and is open daily for free guided tours.
Chef Ricardo Costa oversees the Michelin-starred dining room that offers food and wine pairings. Every Thursday, the restaurant hosts a winemaker dinner ($82 per person) with wines selected by one of the partners. Treatments at the wine-themed Caudalie Vinotherapie Spa include grape seed scrubs and barrel bath immersions, and the outdoor infinity pool is even shaped like a wine decanter. The hotel also arranges guest visits to nearby wineries.
Nightly rates start at $357 per room (double occupancy) including taxes. The Wine Program package (starting at $492 per night, also double occupancy) includes an elegant daily breakfast; a wine flight at Dick's Bar for each adult; 10 percent off all wine purchases above 35€; and 20 percent off most spa treatments.
Best time to visit: Spring and summer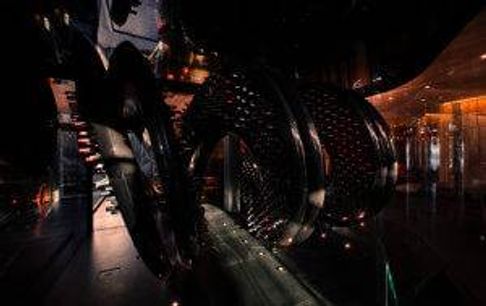 2. Ellerman House, Cape Town, South Africa
Built in 1906, Ellerman House was once the stately home of shipping magnates Sir John and Lady Ellerman. Now an eco-friendly boutique hotel with 13 rooms and two villas, the property houses an impressive collection of African art and more than 7,500 South African wines sourced from vineyards on the Western Cape.
The resort, which offers ocean views and tiered gardens as well as a spa, pool and gym, is located about 30 minutes from the Cape Town airport, making it a perfect spot for embarking on a safari or winery tour — or winding down from one.
With a team of local designers, artists, sculptors and architects, the new owner has created a unique tasting space and private restaurant only available to guests staying at the property. Open since December 2013, the three-story wine gallery blends the concept of a tasting room with elements of a contemporary art gallery. It includes a champagne cellar with special vintages of Dom Perignon, a wine library, a maturation cellar and a brandy tasting lounge.
The focal point of the space is a larger-than-life carbon wine rack, shaped like a corkscrew, fabricated by industrial designer Brian Steinhobel. A terroir wall incorporates soil samples from 100 wine farms (with their GPS coordinates) and an interactive iPad app provides guests with information on the nearby area wineries.
Nightly rates start at approximately $768 per room (double occupancy). Some promotional package rates include lodging, tastings and other bespoke experiences.
Best time to visit: Late September through November.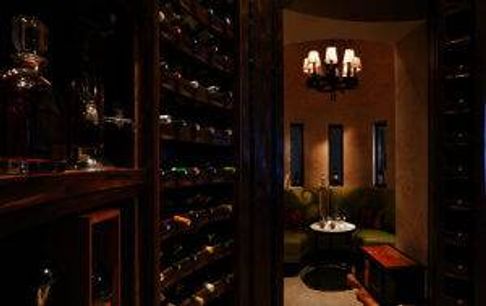 3. Capella Pedregal, Cabo San Lucas, Mexico
This AAA Five Diamond resort sits on the Pacific Ocean at the southernmost tip of Baja California. To reach it, visitors must drive through a torch-lit tunnel that cuts through a mountain, the only private tunnel in Mexico.
Open since July 2009, the 96 rooms and suites include beachfront units with infinity edge plunge pools and warming fire pits. The property also has a private beach, swimming pools, a fitness center and world-class spa.
Capella Pedregal's wine director is Mexico City-native Juan Carlos Flores Mazon, who twice represented the country in The World's Best Sommelier Competition. For over two years, he has been combing the best vineyards in Mexico to curate the Capella Pedregal wine program, which includes a collection of wines available only at the resort, as well as varietals from other regions, including Napa, Sonoma, Loire, Champagne, Burgundy, Rioja, Rias Baixas, Piedmont, Veneto and Tuscany.
Guests can join a sommelier for wine cellar tours and tastings (at $65 per person) or can enjoy wines paired with dishes at three dining venues overseen by executive chef Yvan Mucharraz, who trained at the world-famous French Laundry restaurant in Napa Valley. The menus have a contemporary flair, highlighting organic produce and fresh seafood, but rely on traditional Mexican recipes and cooking techniques.
Rates start at $990 per night (double occupancy). The annual Capella Pedregal Food and Wine Festival, featuring award-winning chefs, noted winemakers, and innovative mixologists, takes place each July (this year from July 9 to 13). Check into package rates for the festival, which is limited to 120 people.
Best time to visit: Los Cabos has more than 300 days of sunshine each year, but it is usually best enjoyed between December and April.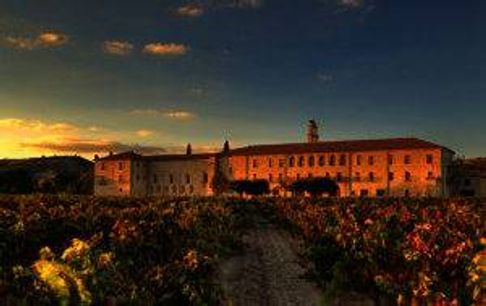 4. Abadia Retuerta LeDomaine, Valladolid, Spain
Hotelier Andres Araya has overseen the ambitious transformation of a 900-year-old abbey and winery into a breathtaking resort and wine tourism destination, the first property in Spain to be included in the Relais & Chateaux guide.
Only open since March 2012, Abadia Retuerta LeDomaine is surrounded by more than 1,700 acres of vineyards and farmlands (in the Castilla y Leon region of northern Spain). This 22-room, three-story hotel was once a former hospice of the Santa Maria de Retuerta Abbey. Now, butlers escort guests to lavishly-appointed guest rooms and suites. The property has an outdoor sculpture garden and is developing a vinotherapy spa.
Combining ancient winemaking traditions with cutting-edge technology, the winery is among the most advanced in Europe. Chef Andoni Luis Aduriz (whose two Michelin-star restaurant Mugaritz near San Sebastian is on the Pellegrino list of the top 50 restaurants in the world) heads up the resort's gastronomic team. The main restaurant, Refectorio, was once the abbey's refectory or dining hall. Guests can dine in the Cloisters courtyard or the wine cellar. Both restaurants showcase the estate's award-winning wines although others are available.
Educational activities (offered to guests and visitors) range from wine tastings ($80 per person) to wine-tasting courses ($125 per person) to participating in your own harvest, using manual techniques ($140 per person).
Rates start at $314 per night (double occupancy) including breakfast and the 10 percent VAT.
Best time to visit: Although the estate is beautiful throughout the year, September through October is when guests can fully immerse themselves in the pleasures of the harvest.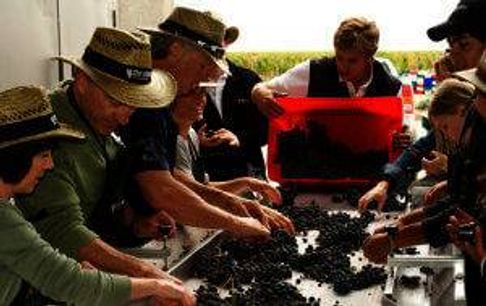 5. The Vines Resort & Spa, Mendoza, Argentina
Set on 1,500 acres at the base of the Andes Mountains, The Vines Resort & Spa promises laid-back luxury in the Uco Valley wine region, best known for its amazing Malbec grapes. Twenty-two villas on the property offer every modern convenience, including 24-hour room service with mountain and vineyard views from private patios with plunge pools or rooftop terraces with soaking tubs.
Amenities include an infinity pool with private cabanas and complimentary access to running trails, a climbing wall, mountain bikes and an elevated state-of-the-art fitness center. Gauchos pick guests up at the Mendoza International Airport and deliver them to the resort, about 1.5 hours away. Soon after its opening in January, the resort was named to Condé Nast's 2014 Hot List of the 33 best new hotels in the world.
Internationally-acclaimed chef Francis Mallmann heads up the resort's signature restaurant, Siete Fuegos, which showcases authentic Argentinian dishes using his seven fires, open-flame cooking techniques.
Wine lovers can choose from many bespoke adventures including the chance to learn the art of winemaking alongside The Vines' expert team, from harvesting and blending to tasting and bottling. There are 1,500 nearby wineries in the surrounding countryside. The Vine's Private Vineyards offer ownership opportunities for guests who want to own a three- to 10-acre vineyard plot and make their own custom small-batch wine.
Rates for one-bedroom villas start at $560 per night (double occupancy).
Best time to visit: Either harvest season (which is most expensive) or during low season for better rates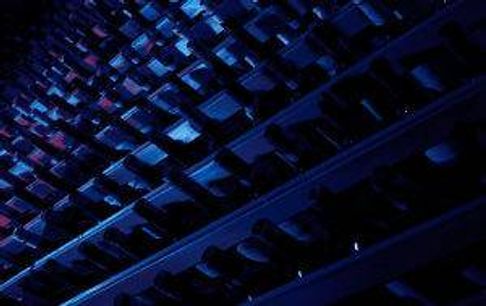 6. Secrets The Vine Cancun, Cancun, Mexico
Even the architecture and design of this Mexican beach resort are wine-inspired — starting with the dramatic lobby featuring The Vine Bar, a tasting area beside a unique wine wall holding nearly 3,000 varietals. Set on a sandy beach overlooking the Caribbean, the spacious, contemporary guestrooms are beautifully appointed, offering water or lagoon views (some have both) and elegant bathrooms wrapped in glass.
The spa menu is also wine-inspired, relying on grapes, grape seed and wine varietals for a range of treatments designed to revitalize the skin and nourish the soul.
(MORE: Top 9 Places for Healing Waters)
A stay at the AAA Four Diamond resort, which opened in August 2012, dispels the stereotype that an all-inclusive resort is synonymous with cheap, watered-down drinks. In addition to liquors, more than 12 different wines are included as part of the property's signature Unlimited-Luxury package that includes eight different specialty restaurants, complimentary mini-bars (refreshed daily) and 24-hour room service. Guests only pay upcharges for special wine tastings, some premium liquors and wines, and spa services.
Special packages for wine lovers such as The Vine Gourmet Experience ($285 per person), include a bottle of wine and chocolate truffles upon arrival; a four-course wine pairing (with a menu planned jointly by the guest, chef and head sommelier), at one of the restaurants or a private venue; a wine and hors d-oeuvres tasting in the Vine Bar; and transportation to a seminar and tasting at the Tequila Museum.
Rates start at $688 per night (based on double occupancy, with the Unlimited Luxury package).
Best time to visit: Wine-themed activities take place all year, but the weather is best between December and April. In March, the property is a perfect base for attending the annual Cancun-Riviera Maya Wine & Food Festival.
BEFORE YOU GO
If you are a serious oenophile (as opposed to a hobbyist seeking a wine-themed vacation), Costura suggests asking these questions to determine whether a wine-themed vacation fits your needs and interests:
Does the property have a working vineyard that grows its own grapes or is there one nearby?
Can you tour the facilities where wine is produced?
Can you visit the caverns where the wine is stored?
Are there directed tastings?
Will you have opportunities to learn about properly pairing wine and food?
Irene S. Levine is a psychologist, lifestyle and travel journalist, and member of the Society of American Travel Writers who produces MoreTimeToTravel.com, a blog offering advice and inspiration for travelers over 50.
Irene S. Levine
is a psychologist, lifestyle and travel journalist, and member of the Society of American Travel Writers who produces MoreTimeToTravel.com, a blog offering advice and inspiration for travelers over 50.
Read More