6 Money-Saving Travel Secrets
Next Avenue's financial blogger reveals how she scores big bargains when planning vacations — and how you can, too
Who doesn't love a great travel deal?
 
My husband, Cliff, and I are huge travel enthusiasts and we hit the trail whenever we can. I also get a great fiftysomething pleasure by taking one or more of my three nieces on what I call my "Auntie Mame" vacations. We've been to Dublin, London, Prague and Fez, Morocco. Paris is the plan for this summer.
 
But as you undoubtedly know, traveling can be pricey. In this era of do-it-yourself bookings, though, I've found a few secrets that typically save me (or us) hundreds of dollars per trip. I'll get to them in a minute.
 
First a confession: Now that I've begun planning this year's Auntie Mame excursion, my head is spinning. The smorgasbord of online travel sites seems to multiply every time I start researching a trip.
(MORE: Gear Up: Great Travel Finds for the Mature Traveler)
 
I know that book-it-now offers and flash-sale sites (like Gilt Groupe's JetSetter, Living Social Escapes and Groupon Getaways) are all the rage. But they don't appeal to me. That "get it while it lasts!" mentality makes me feel locked in and out of control.
 
I like having flexibility in my vacations — I've got enough deadline pressure in my life. I don't want to be forced into a snap decision, especially if I won't be able to get a refund if I change my mind or need to reschedule. Plus, I'm not keen on paying up front in full.
 
That said, I realize flash deals online can offer significant savings. For example, I have a business trip to New York City later this month and saw that Jetsetter listed a deluxe double at the Empire Hotel for $247 a night, compared with $329 for a similar room on the hotel's site.
 
My 6 Money-Saving Travel Tips
But let me tell you about six ways that I book the bulk of my travel. I think they could save you quite a bit of money when planning your next adventure.
 
1. Don't stay in a hotel. For trips lasting more than three nights, a couple can save 40 to 60 percent booking an empty apartment or a condo with a kitchen, instead of a hotel room.
 
That's why VRBO (Vacation Rental By Owner) is a site I've grown fond of over the past few years. I've booked apartments in places ranging from Annecy, France to Florida's Siesta Key through VRBO and have never been disappointed.
(MORE: Home Sweet Homestay: The Most Authentic Travel Experience)
 
Here's how it works: First, you search for your destination. Then you scroll through places that fit your criteria, like the number of bedrooms, whether they're pet-friendly and the specific location — oceanfront or Paris Arrondissement 5, for instance. You'll find photos, information about amenities, a profile of the owner with contact information and, most important, rate details.
 
I scored an amazing two-bedroom flat in a luxurious London doorman building for roughly 400 pounds per night, or about $600. It offered plenty of room for our gang — two adults and two of my nieces — and cost less than most decent hotels, where we would've had to book two rooms.
 
We also saved on eating out because we made breakfast in our temporary home. The owner's daughter, who lived nearby, even stopped in to make sure everything was OK.
 
To me, the food markets, particularly abroad, are always a must for any trip. So a kitchen is essential. I've never had trouble figuring out the appliances or finding what I need because each rental had a detailed guest book with specifics on everything from how to work the WiFi to the location of the nearest supermarket.
Caroline Mayer, Next Avenue's sharp consumer blogger, who has a yen for traveling, agrees. Mayer told me she's had great luck on stays, both domestic and abroad, with VRBO and two similar sites, AirBnB and HomeAway.
 
For a trip last year, Mayer used VRBO to find a great apartment in Paris and a villa elsewhere in France. "I find that staying at an apartment or a villa, if you've got a large group of people to split the cost, gives you a lot more freedom and flexibility than a hotel," she told me. "And after a long day, you can bring back dinner from the local market."
 
2. Use specialized search engines to save on flights. When shopping for airfare, I start with Kayak and the Flight Search feature on Bing.
 
Kayak doesn't sell or book tickets; it culls data from hundreds of travel sites and pops you to a discounter, like Cheaptickets or Orbitz, to actually get the deal.
 
Bing advises you whether to wait for fares to drop based on historical pricing. That has saved me hundreds of dollars.
 
3. Check fares at the airline's site, too. They're frequently, but not always, cheaper than what you'll find with the search engines and discount-fare sites. (I also accumulate and cash in airline rewards points from two credit cards that I pay off in full each month; the points saved me $300 on my tickets to Prague.)
 
In October, at the last minute, Cliff decided to travel to Ireland with me to visit my niece, who was studying in Galway. In his rush to book, he snapped up a fare on Cheapoair.com for the same United Airlines flight I was ticketed on. Alas, when he took a peek at the fare on United's site the next day, he learned that he would have saved $100 by booking directly with the carrier.
 
4. If you want to make a hotel reservation, visit TripAdvisor before booking it. You just might find that what looked like a bargain could actually be a terrible place to stay.
 
As you probably know, TripAdvisor shares hotel and restaurant reviews written by people who've been to those places already. Keep in mind that some people just like to gripe, but if you see a pattern of comments that makes you leery, it's probably a signal to look elsewhere.
 
5. Call the hotel to make the reservation or book through its website, rather than on a consolidator's site. When I do need to stay at a hotel, I often find the best price I can on the Web on sites like Expedia or Priceline. Then I either visit the hotel's website or call its reservation line to see if I can get that price or a better one. If I have special requests, like a room on an upper floor with a great view, I call the hotel to negotiate for them, which you can't do with a consolidator.
 
(MORE: How to Get the Best Hotel Rooms and Service)
 
6. Get on mailing or email lists. If you've stayed at a place you loved and think you'll go back some time, putting yourself on its list can help you snag future deals.
 
Hotels often dangle their sweetest offerings to returning customers. And you can frequently share these discounts with friends if you can't make the journey.
 
Now that I've spilled all my secrets, anyone have a Paris pearl to toss me? I'm off to hunt for a sunny two-bedroom flat near the Jardin du Luxembourg. Au revoir!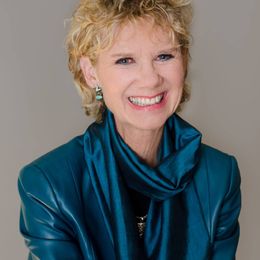 Kerry Hannon
is the author of Great Pajama Jobs: Your Complete Guide to Working From Home. She has covered personal finance, retirement and careers for The New York Times, Forbes, Money, U.S. News & World Report and USA Today, among others. She is the author of more than a dozen books including Never Too Old to Get Rich: The Entrepreneur's Guide to Starting a Business Mid-Life, Money Confidence: Really Smart Financial Moves for Newly Single Women and What's Next? Finding Your Passion and Your Dream Job in Your Forties, Fifties and Beyond. Her website is kerryhannon.com. Follow her on Twitter @kerryhannon.
Read More