6 Surprising Ways Older Americans Can Save Money in Retirement
Use these tips to hold onto more cash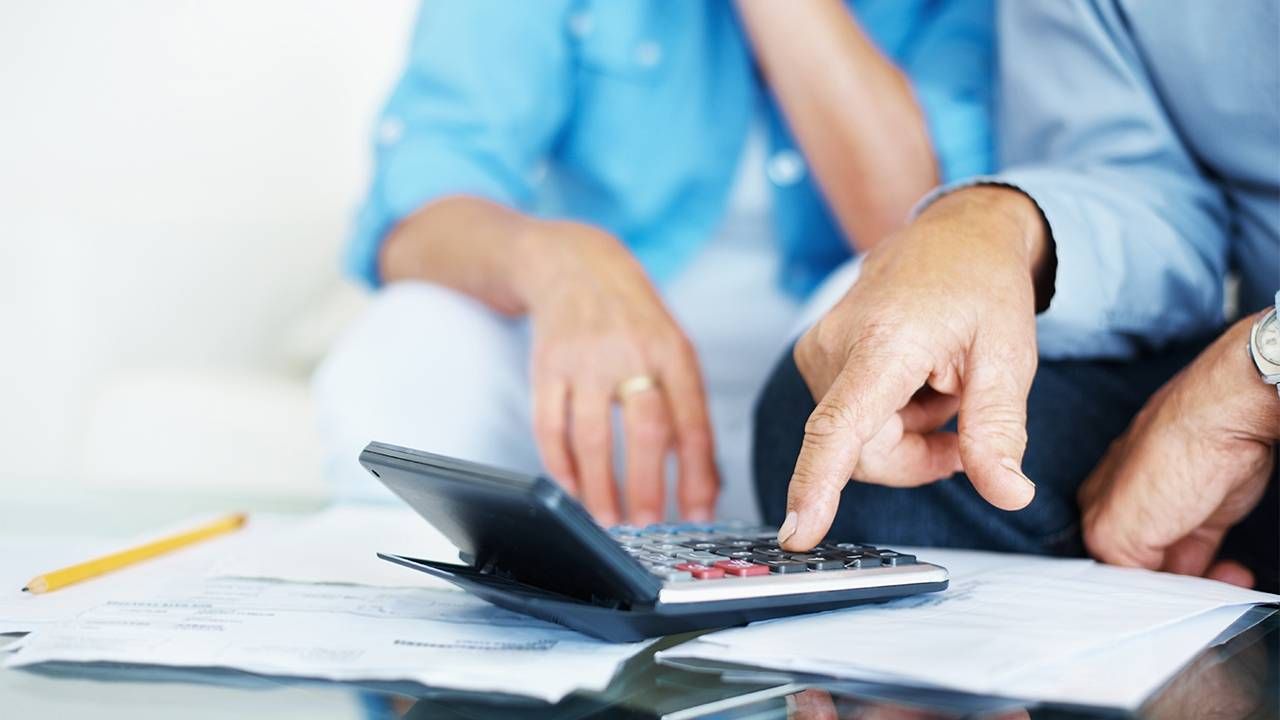 You may have heard about the "Great Resignation" amid the COVID-19 pandemic. But guess what? Younger people aren't the only ones leaving their jobs. Many older Americans are departing the workforce — for good.  
According to the Pew Research Center, in the third quarter of 2021, about 50% of U.S. adults 55 and older said they were out of the labor force due to retirement, compared to about 48% in the third quarter of 2019. In addition, roughly 67% of 65- to 74-year-olds were retired, compared with 64% during the same period in 2019. 
With an influx of newly retired Americans, this is a good time to take a look at how to save and pocket more money during this next phase of your life, especially as running out of money is often a big concern. To that end, we've compiled a list of the top ways to save money in retirement. Some of these might surprise you.  
1. Take Advantage of Property Tax Relief Programs  
Many municipalities offer property tax breaks to older Americans who meet income and residency requirements. The borough of Palmyra, N.J., for example, offers a $250 annual deduction for homeowners over 65. And, Boston offers a $1,500 property tax work-off program for older American homeowners who volunteer for a city organization.  
Pro tip: Your city will not typically automatically offer you a tax break. You'll need to research this online or make a phone call to your city tax office. If you need help, you can also seek assistance from Sagewell, a personalized financial platform that offers banking and financial services exclusively for older Americans.  
2. Consider Getting Long-Term Care Insurance (LTCI) 
No one likes to think about what will happen if you get sick and can no longer live at home. Yet, long-term care can quickly drain your savings if you're not prepared. According to insurance company Genworth, the median annual cost for a private room in a nursing home is about $105,000, and it's almost $55,000 for home health aide services. 
"Someone turning 65 today has almost a 70% chance of needing some type of long-term care services and supports in their remaining years," according to the U.S. Department of Health & Human Services.  
This is why long-term care insurance (LTCI) is helpful. LTCI is private insurance designed to offer coverage for activities you can no longer do for yourself, like getting dressed or taking a shower. This type of insurance coverage can save you a ton of dough in the long run. For example, if you don't have LTCI, you could end up spending your savings to pay for your ongoing care. And, if you run out of savings, you may need to seek out a nursing facility covered by government assistance.  
Yet, if you have LTCI, you can rest easy knowing that you'll get access to quality care faster, the insurance will cover some or all of the costs, and you can hold onto your savings.   
Insurance can be confusing and for this reason, we recommend turning to a Sagewell Retirement Success Advocate (RSA) to help you navigate the best insurance plan for you. 
3. Shop for Auto Insurance Savings to Lower Your Bills 
Did you know you can get lower auto insurance by shopping around for better rates or switching companies? It's true.  
In addition, you may be able to lower your insurance premium by taking a mature driver's course or bundling your home and auto insurance. If you live in California, for example, you can take the online DMV-approved California Mature Drivers Improvement Course for adults 55 and older and get up to 15% off on car insurance.  
Need help saving money on your auto insurance? Sagewell makes it easy for you to get the lowest rates possible by shopping for you every six months.  
4. Pocket More Cash with Savings Programs for Older Americans 
Did you know there are a myriad of savings programs available just for older Americans? In fact, there are more than 10,000 ways to save, including discounts on over-the-counter medications and utilities. 
For example, if you're a New Jersey resident, you may be eligible to save money by filling out a simple application. This could allow you to take advantage of programs that pay your monthly Medicare Part B premium (which costs most people $134 a month); cover your prescription medication, including premiums and deductibles; offer a yearly $225 benefit for your electric and gas bills and give you a $100 reimbursement to offset payments for hearing aids.  
Besides government savings programs, you may also be able to save money at restaurants, clothing stores, pharmacies, supermarkets, hotels, cruise lines, car rental agencies, cell phone providers and even museums — simply by asking for discounts. Here is a sampling of where you can save money, according to U.S. News & World Report: 
Denny's and IHOP offer a 55-plus menu with discounted prices 
Outback Steakhouse offers 10% off to AARP cardholders 
Amazon Prime offers a discounted membership to those with a Medicaid card 
Kohl's offers a senior discount of 15% every Wednesday 
Michaels offers 10% off most purchases, including sales items, every day for those age 55 and older 
Marriott offers a 15% discount or more to those 62 and older on stays at participating locations 
Best Western gives older Americans 15% off when booking reservations 
Amtrak offers 10% off on most rail fares for older Americans 
Don't Forget to Enroll Properly in Medicare 
In addition to the savings listed above, it's also important to enroll properly in Medicare if you are 65 or older to avoid penalties (more than 700,000 people pay a Medicare penalty each year because they didn't enroll correctly!). 
5. Postpone Claiming Social Security if Possible 
With so many older Americans retiring early, it might be tempting to start taking Social Security at age 62, the earliest you're eligible.  
Yet, if you can hold out until full retirement age (between 66 and two months and 67, depending on when you were born), this will yield you more money over the course of your retirement years, according to Charles Schwab.  
In fact, if you receive your Social Security check up to 36 months before your full retirement age, your benefit is permanently reduced by five-ninths of 1% for each month, according to Charles Schwab. 
And, "if you start more than 36 months before your full retirement age, the benefit is further reduced by five-twelfths of 1% per month, for the rest of retirement," states a Charles Schwab article. 
Schwab illustrates this with an example of someone who started receiving benefits at age 62 but had a full retirement age of 66 and 2 months. "In this case, the reduced benefit calculation is based on 50 months. This means that the reduction for the first 36 months is 20% (five-ninths of 1% times 36) and 5.83% (five-twelfths of 1% times 14) for the remaining 14 months. Overall, your benefits would be permanently reduced by 25.83%." 
6. Switch Banks 
Changing banks is probably not at the top of your mind when it comes to saving money, right?  
Yet, if you want to avoid fees and actually hold onto more of your cash, this may be a wise idea, since many banks charge fees for checks, overdrafts and other services. 
You may want to consider Sagewell, a bank account with no monthly fees, free checks and ongoing guidance. Sagewell is also the only banking company offering MyPaycheck, a build-your-own retirement paycheck. 
MyPaycheck is a no-cost feature that turns your Social Security, pension, IRA withdrawal and any other monthly or lump-sum income sources into one predictable paycheck that you'll receive bi-monthly — and early! Better yet, your Retirement Success Advocate will help you get started.  
Sam Zimmerman
is the CEO and Cofounder of Sagewell, where he's focused on building financial products that help take the guesswork out of retirement. Sam spent the last nine years in financial technology having worked as a quantitative analyst and most recently as the cofounder of Freebird, a travel insurance company that was sold to Capital One. Sam has also worked at MIT and NASA in research roles in cybersecurity, statistics and cognitive science.
Read More

Sagewell is the only one-stop-shop financial platform built using modern technology exclusively for older adults. We use innovative financial products and human support to help older adults get the most out of their retirement savings and entitlements.   
We take the guesswork out of retirement by putting all of the key retirement-related financial and health products under one roof. As a result, our retirees make more confident aging related decisions, worry less about financial exploitation and get more out of their retirement.