6 Ways Google Alerts Can Help You Land a Job
How to use the search tool to crack the hidden job market
When it comes to cracking the hidden job market (where openings aren't advertised), knowledge is king. That's why Google Alerts should be part of your job-search toolkit.
 
What are Google Alerts?
 
They're free emails Google automatically sends you whenever the search engine finds information relevant to topics you've told it to look for — including articles, news stories, press releases and the like.
 
You can use Google Alerts to monitor news about any company, nonprofit, product, person or industry relevant to your job search.
 
Why Google Alerts Help Job Hunters
That kind of "insider information" can give you a big advantage over your competition. You'll learn about expansions (which means jobs to fill), business opportunities and key personnel changes long before the general public takes notice.
(MORE: Google Yourself When Looking for a Job)
 
Think of Google Alerts as your personal electronic job search assistant who works 24/7.
 
Here are six ways to put Google Alerts to good use:
 
1. Monitor employers you're interested in. You can use Google Alerts to get the inside scoop on what's happening at places where you'd like to work. Then, if you decide to apply to them, you can casually drop into your cover letter, resumé or interview the news you've picked up.
 
For example, if you got a Google Alert with a story saying the company plans to expand into China and you speak fluent Mandarin, you'd mention this skill and strengthen your candidacy for a job.
 
Bad news can sometimes be as useful to you as good news. For instance, a Google Alert revealing that a company is facing a product liability suit might be a signal that the firm will be gearing up to hire more people for its PR or legal teams.
(MORE: How to Research Salaries When Job Hunting)
 
2. Research employers by location. You can use Google Alerts to track breaking news about employers of interest in a specific geographic area, which can be handy whether you'll be job-searching where you live or where you plan to move.
 
For example, if you work in the insurance industry and hope to move to Sarasota, Fla., you might do a Google Alert for Sarasota insurance companies. You might also try search terms like "signed new lease" or "expansion" to stay up-to-date on companies in growth mode.
 
3. Track people of interest. Since networking and referrals are the best ways to land a job these days, it's important to keep tabs on people who might be helpful in your job search. LinkedIn is the best online networking site, but Google Alerts let you track breaking news about industry movers and shakers even if they're not part of your LinkedIn network.
 
Keep in mind that some major domos don't update their LinkedIn profiles regularly, so Google Alerts can help you stay current about them.
 
Once you get a Google Alert with good news about a colleague or contact, you can then send a congratulatory e-mail (or better still, a handwritten note). This small gesture is an effective way to begin, or re-establish, a networking relationship. Just be sure not to taint your congratulatory note with a request for job-search assistance; save that request for a follow-up conversation at a later date.
(MORE: 10 Ways the Job Search Has Changed)
 
When you receive an alert about a colleague or industry leader, remember to share the news with other relevant people in your network. They'll appreciate the information and you never know how your outreach efforts might prove beneficial in your search.
 
4. Monitor your online footprint. What's the first thing a potential hiring does after reading your resumé? He or she Googles you and if any "digital dirt" turns up, you're doomed. That's why it's so important to set up a Google Alert for your own name.
 
Then, if you discover any offending information, you can attempt to get it removed (and if you can't get it erased, you'll at least be better prepared to address the issue). For advice on how to get rid of inaccurate information about you online, read the excellent article by Susan P. Joyce at her Job-Hunt.org site, "Online Guide to Defensive Googling."
 
5. Curate industry information to build your personal brand as an industry expert. One of the best ways to shine during the job search is to have a strong online presence. You can build yours by taking the information you've gathered through Google Alerts and spreading it around.
 
Write an article for an industry journal; report breaking industry news on your blog or tweet out links to interesting articles about your field.
 
6. Prepare better for interviews. The knowledge gleaned from Google Alerts about a prospective employer's challenges, competitors and strategic plans can help you stand out as a job applicant. Use those insights to prepare relevant questions or stories to share in an interview.
 
For example, you might say, "I read an article in Business Week about your expansion plans in Europe for next year. I was hoping you could tell me more about them."
 
How to Set Up Google Alerts
Now you know a variety of ways Google Alerts can be helpful when job hunting. Here's a quick starter guide for setting them up:
 
First, go to the Google Alerts home page.
 
Next, enter your query just as if you were doing a normal Google search. If the employer's name is two or more words, put quotation marks around the name. For example, "Yale University" or "JP Morgan Chase." If you want to set up a search for multiple employers, use the word "OR" (in capital letters) in between the search terms.
You can also add search terms such as "jobs" or "press release" if you only want Google to send you information about them. For example, "Press Release" ("Company A" OR "Scott Brown" OR "Association of Executive Recruiters"). 
 
Don't trip yourself up by entering too many search terms for any one alert, though. Google allows you to create up to 1,000 alerts, so keep your queries short. If necessary, set up multiple alerts for different topics. For more tips and tricks on filtering searches, check out Google's suggestions.
 
To avoid bombarding you with unwanted e-mails, Google asks you to refine your search using several different filters. The first, "Result type" gives you the option of receiving all news relevant to your search terms or just news related to blogs, books, etc. In most cases, it's best to select "everything" and if you get too many responses, refine the filter later. The other filters (language preference, etc.) are self-explanatory.
 
In case you're worried about being bombarded by email, Google asks if you want to receive the updates "as it happens," "once a day" or "once a week," so you can decide how often Alerts will arrive.
 
Once you've decided on what you want Google to look for, select your delivery preferences (email or RSS feed). Then click "Create Alert." From then on, your alerts will be delivered automatically.
 
Once you start getting your Google Alerts, adjust them as needed and you'll be on your way.
 
Hopefully, sometime soon you'll read an alert about a recent hire — with your name and great new job in the title.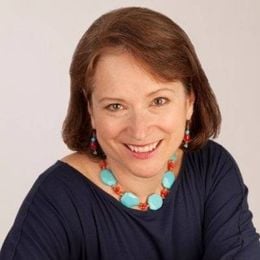 Nancy Collamer
, M.S., is a semi-retirement coach, speaker and author of Second-Act Careers: 50+ Ways to Profit From Your Passions During Semi-Retirement. You can now download her free workbook called 25 Ways to Help You Identify Your Ideal Second Act on her website at MyLifestyleCareer.com (and you'll also receive her free bi-monthly newsletter).
Read More