6 Ways to Overturn an Error on Your Credit Report
Survey shows 3/4 of people found credit reports with mistakes
Have you ever discovered an error in your credit report?
CardRatings.com surveyed thousands of people and found that 75 percent had found one or more inaccuracies in their credit reports. Such staggering results should encourage you to check your file if you haven't already done so. And if you did but failed to spot an error, check again — and more closely.
Federal law entitles you to dispute any inaccuracies. Here's what to do:
1. Get a copy of your credit report. You're allowed to receive a free copy each year from each of the three reporting agencies (Equifax, Experian and TransUnion). Simply visit AnnualCreditReport.com or write Annual Credit Report Request Service, P.O. Box 105281, Atlanta, GA 30348-5281, to obtain all of them.
2. Check for errors and omissions. Remember, a poor credit report lowers your credit score and reduces your ability to obtain a loan, buy insurance, rent a property or get a job. In addition to looking for errors, see if any 
information is missing. Did you pay off a credit card but don't see it noted?
3. If you find an error, document it. Collect the data to prove your case, such as copies of canceled checks and creditor statements. For example, if your credit report shows you owe money to a creditor that was paid in full, find the statement that shows a zero balance.
4. Put it in writing. Contact the agency whose report contained the error (see contact info below). Provide your name, Social Security number and date of birth. If you moved recently, include your previous address. Write professionally, without anger or threats, and include all the details, such as account numbers, invoice or check numbers and payment dates. Make it clear what you want changed and sign the letter.
You can send your information by U.S. mail or by e-mail. If you use the U.S. Postal Service, send the letter via Certified Mail with Return Receipt Requested and keep a copy of the confirmed receipt. You can confidently use e-mail, however. Simultaneously, tell the creditor that you're disputing the report, and provide it the same information you sent to the reporting agency.
5. Wait. The reporting agency has 30 days to complete an investigation. It will notify the creditor that it is examining your dispute, which triggers yet another investigation on the creditor's part — to confirm the accuracy of its charges. If the creditor doesn't respond in 30 days, the reporting agency will delete the information.
6. Get your results. Most disputes are resolved in less than 30 days. If you prevail, the reporting agency will remove the inaccuracy from your file. If the investigation doesn't confirm your assertion, ask the agency to place your statement of dispute in your file so other potential lenders will see that you disagree with the issue. This might help you avoid future problems.
Here's how to contact the three credit reporting agencies:
TransUnion  
Consumer Solutions       

P.O. Box 2000
Chester, PA 19022-2000
Equifax       
P.O. Box 740241
Atlanta, GA 30374   
Experian   
P.O. Box 2002
Allen, TX 75013
This article is excerpted from Ric Edelman's Inside Personal Finance. Ric's firm has won more than 75 financial, business, community and philanthropic awards, and currently manages $7 billion for more than 16,000 clients nationwide. For more about personal finance, visit Ric online at RicEdelman.com. The ideas expressed in this article are solely the opinion of the author, and do not express or imply endorsement of any individual, organization or product.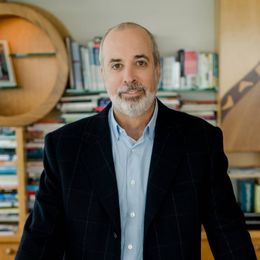 Ric Edelman
As founder of Edelman Financial Engines, Ric Edelman is a financial advisor and one of the most influential people in the financial planning and investment management profession. His nearly 35-year career is devoted to financial education. This includes being an award-winning radio show host for one of the longest-running programs on personal finance in the country, and award-winning specials for Public Television. He is also a #1 New York Times bestselling author with 10 books on personal finance, including The Truth About Money.
Read More