The 7 Best Books for Your Money and Career
These excellent guides will help you invest better, plan for retirement and find inspiring work
Over the years I've collected many books on personal finance, investing, economics and work. So I was excited when my Next Avenue editor suggested I write a column highlighting excellent money and career books for boomers. Question was: What criteria to use in choosing them?
I decided to skip several classics, like Common Stocks and Uncommon Profits and Other Writings by Phillip Fisher, Extraordinary Popular Delusions and the Madness Of Crowds by Charles MacKay, The Intelligent Investor by Benjamin Graham, Reminiscences of a Stock Operator by Edwin Lefèvre and my favorite analysis of booms and busts, Manias, Panics, and Crashes by Charles P. Kindleberger.
These are all terrific books, full of insight and wisdom, and well worth studying and revisiting over the years. Still, they're demanding on the reader — the kind of book you want to wade through in a university library.
(MORE: 4 Great New Tools To Manage Your Money)
In the end, I came up with an eclectic mix of seven reader-friendly books to help you manage money and career:
Against the Gods: The Remarkable Story of Risk by Peter L. Bernstein. The late financial economist was America's leading philosopher of risk and a wonderful translator of modern finance theory, converting math-heavy ideas into easy-to-understand sentences for everyone.
Against the Gods is a delightful exploration into the evolution of our understanding of probability and chance, filled with reminders that judgment truly matters in the world of finance (as Jamie Dimon, head of J.P. Morgan Chase, learned to his chagrin when the bank's trader known as the London "Whale" recently lost several billion dollars on speculative bets gone bad).
The real return from reading Against the Gods is a far greater appreciation of the importance of managing risk in our financial lives.  
The Random Walk Guide to Investing by Burton G. Malkiel. Princeton University finance professor Malkiel wrote the investment classic A Random Walk Down Wall Street in 1973. This is his short, easily accessible version, subtitled "Ten Rules for Financial Success."
Malkiel's view is that you can't beat the stock market, so your best investment strategy is to buy low-cost, broad-based index mutual funds that match the market's performance. He also offers up other simple guideposts to managing your money wisely.
(MORE: Stop Financial Illiteracy From Endangering Your Retirement)
I wish this book was mandatory reading for everyone with a 401(k).
Risk Less and Prosper: Your Guide to Safer Investing by Zvi Bodie and Rachelle Taqqu. A Boston University finance professor and a certified financial analyst, respectively, break with a Wall Street-centric view of managing money.
They maintain that the starting point for constructing an investment portfolio shouldn't be its long-term expected return. Instead, Bodie and Taqqu say, you ought to take a goal-based approach. Weigh the earnings prospects of your career, then invest in ways that will limit your financial risks, so your standard of living won't fall below a certain level in retirement. (The authors believe that stocks are too dicey to be the core investment of the average worker.)
I like their framework because it takes seriously the idea that how you save and where you save is all about what you want out of life.
Personal Finance for Dummies by Eric Tyson. I've interviewed Tyson many times over the years and he's always thoughtful and smart. This book is a real gem: it's a reliable guide for financial novices and a valuable reference for everyone else. The latest version has been updated to take into account everything from the terrible economy of the past few years to recent tax changes.
However, anyone eager to prepare for and live in retirement might want to go with Tyson's Personal Finance for Seniors for Dummies, co-authored with Bob Carlson, editor of the monthly newsletter and website Retirement Watch. I especially recommend the section on making key money decisions in retirement, from managing expenses to considering long-term care choices.
The Hard Times Guide to Retirement Security: Practical Strategies for Money, Work, and Living by Mark Miller. I'm a fan of syndicated columnist Miller's roll-up-the-sleeves approach to retirement planning. His book had breadth. It covers topics ranging from investing for retirement to understanding Social Security to the benefits of lifelong learning.
About a third of the Hard Times Guide deals with advice on working during the traditional retirement years. Since retirement could last 20 years or more, Miller writes, "working for even a few additional years can pay a surprisingly large bonus."
The Big Shift: Navigating the New Stage Beyond Midlife by Marc Freedman. Retirement increasingly means downshifting into part-time work rather than not working at all. But in this book, Freedman explains how to transition toward a retirement where work gives you meaning.
The founder and chief executive of Encore.org, a nonprofit that promotes encore careers, Freedman knows that figuring out what to do with the rest of your life is difficult and often painful, full of stumbles and setbacks. However, he gets you thinking about what might be possible in that crucial next stage.
"Never before have so many people had so much experience and the time and the capacity to do something significant with it," Freedman writes. "That's the gift of longevity, the great potential payoff on all the progress we've made expending lives."
And isn't doing something good for others one of the best investments you can ever make?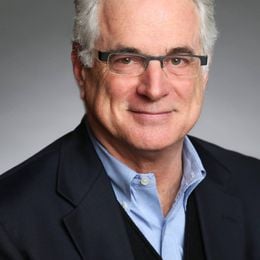 Chris Farrell
is senior economics contributor for American Public Media's Marketplace. An award-winning journalist, he is author
 of the books Purpose and a Paycheck:  Finding Meaning, Money and Happiness in the Second Half of Life and Unretirement: How Baby Boomers Are Changing the Way We Think About Work, Community, and The Good Life.
Read More