7 'Empire' Lessons on Family Business Succession
When handing over the keys, father Lucious Lyon doesn't know best
If you caught the first season of Fox's hit drama, Empire, you know that passing the torch of a family business can be messy business.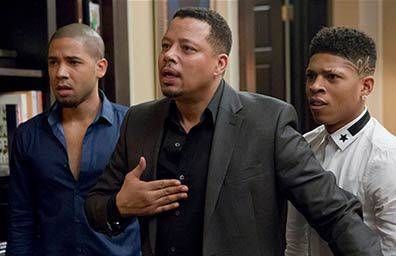 In the show, after music mogul Lucious Lyon was diagnosed with ALS, he suddenly had to create a succession plan for his multimillion dollar company. In typical nighttime soap fashion, Lyon set about deciding which of his three sons would rule Empire Entertainment by pitting them against each other.
While the Lyon saga was over-the-top, it wasn't entirely off. Says Alfred Edmond, Jr., Senior Vice President and Editor in Chief of Black Enterprise: "Companies get caught up in tradition — boys over girls, oldest versus youngest. Often the traditional and artificial supersede who would be best at running the company."
If you own a family business, it could be wise to put a strategic succession plan in place before you need one. Don't follow Lucious Lyon's example. Instead, follow these experts' seven tips:
No. 1: Be Clear on What You Want
"One of the big questions an entrepreneur has to ask is what is the goal of this company," Edmond says. "Is it designed to pass on to multiple generations or is it designed to create wealth for the family." Maybe your family members are not best suited to become the heads of the company, but would be better served as stakeholders.
No. 2: Don't Decide Alone
When determining who'll run the company after you, have some candid conversations with your company's lawyer and accountant as well as your family members. "When the head of the family makes the decision alone, it could destroy the person and the family," says Edmond.
In Empire, Lucious Lyon's solo strategy spun out into a competition triggering murder and mayhem, secrets from the past, mental illness and the scorn of his ex-wife, Cookie, who'd been bilked out of her share of millions.
No. 3: Understand the Realities of Succession
In a report from the Family Business Institute, 88 percent of family business owners said they believed their family would control their business in five years. Yet, according to the report only about 30 percent of family-owned businesses survive into the second generation.
One reason: like Lucious Lyon, they don't have a solid business succession plan in place. According to the 2014-2015 Family Business Survey from PWC, a global business consultancy, nearly two thirds of family-owned businesses have some kind of succession plan, but only 20 percent of them actually have a documented plan.
No. 4: Teach Them the Ropes
A key to a successful succession plan is making it gradual and organic, not sudden and haphazard. "When it comes to family members, give them a chance to work in the business, but don't let them start at the top," Edmond says. "Let them work as summer interns or work their way up."
That will help you see which ones, if any, have the potential to take over when you step down.
"I tell entrepreneurs not to hire a family member that they aren't prepared to fire and I tell family members: don't take a job in the family business that you are not prepared to quit," Edmond says.
No. 5: Train Your Successor to Lead
In Empire, the patriarch spends so much time fueling family dysfunction, he leaves no time for training a successor to run the business. This SCORE report on succession planning recommends developing a specific training program for your future successor.
It's important to train this person in the depth and breadth of all aspects of the business, even if he or she has worked in the company.
No. 6: Set a Timeline
Put a timeline on the decisions of succession and on turning over the leadership of your company, says Edmond. Otherwise, you could find yourself in a pickle.
Mitchell Kaneff, author of Taking Over: Insider Tips from a Third-Generation CEO, says that after he and his father (founder of Arkay Packaging) ran into business-transition problems in 1997 — especially around the timing of turning over the leadership — he ended up "firing" his dad, who'd stayed on longer than their agreement.
The father and son discussions about how to run the company had turned into shouting matches, Kaneff recalls. "It was a hard thing, but we worked through it and our relationship is stronger than ever," he says.
According to PWC's report on family businesses, 40 percent of business owners find it difficult to relinquish the decision making and leadership, even after the handoff choice has been made. PWC experts call this the "Sticky Baton Syndrome."
No. 7: Always Have a Plan B
Even the best-laid succession plans can change quickly, says Edmond, so it's wise to have a backup scenario.
He sites the case of Universal Life Insurance's A. Maceo Walker who had been grooming his daughter, Patricia, to be his successor when he retired in 1983. But "when she died in 1985, Walker had no backup plan," says Edmond. At age 75, Walker came out of retirement. Ultimately, the company — without a Walker at the helm —  merged with another insurer in 2000.
So how did Lucious Lyon's handoff work out? Will son Jamal inherit the crown? You'll have to tune into Season 2 to find out.

By

Richard M. Schulze Family Foundation and EIX