7 Secrets of Highly Effective Retirement Savers
Use this study's findings to improve your financial future
Mark Twain famously said: "There are three kinds of lies: lies, damned lies and statistics." He could've been talking about all those depressing studies showing how little Americans save for retirement, on average. It's the "on average" part that bothers me.
 
While many people don't save for retirement or don't save much, others are extremely successful retirement savers. And those black-belt savers aren't necessarily the ones who earn the most.
 
Why Some People Save Better
What makes some people so good at putting money away for the future and how can you be like them?
 
(MORE: When You Haven't Saved Enough for Retirement)
 
BlackRock, the giant financial services firm known as the world's largest asset manager ($4.1 trillion), recently surveyed 1,011 Americans who are saving for retirement to find out. Turns out, there are seven secrets of highly effective retirement savers — ones who set aside for retirement 11 percent or more of their total pay.
 
To learn about the psychological and emotional attitudes that make some people better savers than others, I interviewed Chip Castille, Managing Director and head of BlackRock's U.S. and Canada Defined Contribution Group — it's responsible for administering 401(k) and similar retirement plans.
 
"The big issue for people is: Do they know what they need to do to achieve their retirement goals?" said Castille. "The people who had a better idea felt more confident in what they were doing to save for retirement and how that would affect their future."
 
(MORE: A New Approach to Owning Stocks in Retirement)
The 7 Secrets of Successful Savers
Here are the seven secrets of highly effective retirement savers:
 
1. Believing that effective saving for retirement is doable and that income doesn't preordain retirement success. Nearly half (46 percent) of the effective savers agreed with the statement: "You can save for retirement and meet daily expenses at the same time." Just 24 percent of them believed that "the only people I know who have a good retirement lifestyle made significantly more money than I am making."
 
2. Feeling empowered and responsible regarding the saving process. It's all about being engaged, said Castille. That means taking the initiative to save regularly — perhaps through a 401(k)'s target-date fund geared to your planned retirement date — and estimating how much your savings stash would likely provide in monthly or annual income in retirement.
 
"Understand that your job is to be a saver, not a speculator," said Castille. "Let professionals do the investing for you, through your employer's retirement plan."
 
Writing on Huffington Post recently, Catherine Golladay, Vice President for 401(k) Participant Services at Charles Schwab, recommended you make these New Year's resolutions: Contribute enough to your 401(k) to get the full employer match and try to raise the amount of pay you contribute to the plan by at least one percent in 2014, or more if you can.
 
(MORE: 3 New Tools to Grow Your Retirement Nest Egg)
Feeling empowered and responsible about saving is much easier once you hit your 50s than in your 20s or 30s, said Castille.
 
"You know much more about what your career outcome is likely to be and what your retirement life will be like — from a daily consumption and health standpoint," he explained. "So when you're around 55, that's a really important time to make any necessary course corrections for retirement saving."
 
3. Seeing progress toward your savings goal and envisioning your retirement future. Of those who said they've already "figured out" their retirement picture, 39 percent were saving effectively. 
 
"You need to figure out a reasonable, practical plan for your retirement," said Castille."It's not about golfing, sunsets on the beach and visiting your winery. It's about a real plan for living that makes you feel you're in control."
 
4. Tapping objective guidance. Far more of the respondents who turn to someone they trust for unbiased advice are saving effectively. Research from BlackRock and Schwab show that people who receive independent, professional 401(k) advice tend to increase their savings rate more than those who don't and are better diversified.
 
"You get a sense of confidence from knowing that your adviser understands what you need to do," said Castille.
 
5. Feeling confident about securing retirement income. Only 30 percent of BlackRock survey respondents who save effectively said they "are nervous at the prospect of trying to live without employment income;" 46 percent of effective savers disagreed with that statement.
 
"People underestimate how long they'll live and overestimate how long their money will last," said Castille.
 
To help avoid making those mistakes, if you're between 55 and 64, you might want to noodle around with BlackRock's free online calculator known as called CoRI Retirement Indexes. It lets you rough out how much annual income your current 401(k) fund might provide and how much you'd need to save to achieve your ideal retirement income level, based on today's markets, inflation and life expectancies.
 
For example, if you're 57 and have $500,000 in your 401(k), BlackRock estimates that savings would translate to $35,137 in lifetime annual income starting at age 65.
 
6. Prioritizing retirement savings among other long-term goals. If you think you have more important things than retirement to save for, you're not likely to be an effective retirement saver.
 
7. Rejecting immediate gratification. Many effective savers believe it's worth making sacrifices now in order to have a good retirement. "People who are willing to delay gratification put more emphasis on the future," said Castille.
 
Retirement Savings Limits for 2014
Incidentally, for 2014, employees are allowed to invest up to $17,500 in their 401(k) plans; $23,000 if you're 50 or older. The maximum IRA contribution is $5,500; $6,500 if you're 50 or older.
 
Another BlackRock study found that 36 percent of retirees wish they had started investing for retirement earlier, contributed to their 401(k)s sooner and stashed the maximum allowed in their employer-sponsored retirement plans.
 
Don't share those regrets. Be an effective retirement saver.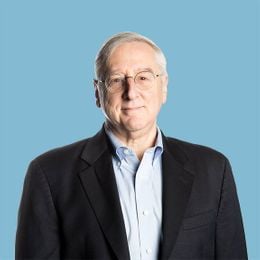 Richard Eisenberg
is the former Senior Web Editor of the Money & Security and Work & Purpose channels of Next Avenue and former Managing Editor for the site. He is the author of "How to Avoid a Mid-Life Financial Crisis" and has been a personal finance editor at Money, Yahoo, Good Housekeeping, and CBS MoneyWatch.
Read More