8 Money and Work Tips for My College-Grad Niece
Helpful advice for you and the rest of the Class of 2014
College graduations are hopeful, exciting, scary… and, to be honest, somewhat bittersweet. On May 11, I attended the University of Richmond's, cheering on my 22-year-old niece, Caitlin Bonney, as she accepted her bachelor's in business diploma.
 
As I looked back at how she'd grown into a confident leader and let my thoughts wander forward to the world awaiting her, I felt all of those emotions.
 
Caitlin will begin a two–year GE Energy Plant Financial Leadership Program later this year, so she's off to a solid career start.
 
(MORE: 11 Essential Money Tips for New College Grads)
 
Thinking Back, Thinking Ahead
But her graduation got me thinking about the money and work advice I've given her over the years and led me to put down in this blog post some new tips for her and other recent grads, now that I'm three decades and change from my Duke University days.
 
Caitlin's commencement speaker was Gayle Goodson Butler, 63, executive vice president and creative content leader of Meredith Corp.'s National Media Group and Editor-In-Chief of Better Homes and Gardens. She talked a lot about how things have changed at the school since she graduated there in 1973.
 
But after all the flap about the recent ouster of New York Times Executive Editor Jill Abramson — who just gave a terrific commencement address at Wake Forest University — I'm wondering how far women have really evolved in the workplace.
 
(MORE: Sheryl Sandberg's 5 Best 'Lean In' Tips for Women)
 
An Ouster That Made Me Cringe
I don't really know what prompted Abramson's departure and don't want to speculate. But I have followed the scrutiny about Abramson, 60, being paid less than her male predecessor and her management style described as abrasive, tough and "bossy." Talk about gender stereotypes. Argh. All of these things make me cringe.
 
"What's next for me? I don't know," Abramson told the Wake Forest students. "So I'm in exactly the same boat as many of you. And like you, I'm a little scared, but mostly excited."
 
Echoing her father's advice, she told the grads: "Show what you are made of." I love that message of resiliency for women.
 
Butler urged the Richmond "Spiders" to "embrace your bold," saying she wished that she had been bolder sooner. "Timidity is the enemy of success," she said.
 
(MORE: What a Millennial Wishes Mom Told Her About Work)
 
Keep getting smarter, Butler advised. "Anything else today is not really a viable option."
 
My 8 Tips for New Grads
So, in that vein of knowledge, I present these eight tips to Caitlin (and her classmates), particularly the young women:
 
1. Set financial goals. Be conscientious about socking money away regularly, so you'll be able to get what you can't have today — whether that's a car, a vacation, a house, whatever.
 
I set photographs around my work desk of where I'd like to travel or to live one day, for example. That motivates me to save and invest.
 
A good friend of mine says she equates saving with freedom. "Having money set aside gives me the freedom to live my life without fear of debt and to even quit a job if I'm miserable," she told me. Incidentally, she did quit a job for that reason.
 
2. Watch your debt and spending. I don't have to tell you or any other new grad about the ravages of debt. The typical 25- to 29-year-old owes more than $35,000, according to a recent study from PNC Financial Services — and only about 40 percent of those with debt say they have student loans.
 
If you're not loaded down with debt payments, you'll be more agile and able to pursue a wider range of career prospects and even go for a job you love — or one you always wanted to try — even if the salary isn't the best.
 
"Your money choices have consequences, says Gene Natali Jr., co-author of The Missing Semester. "You are graduating into a world in which you will be surrounded on nearly all sides by constant consumerism, temptation and peer pressure. I'm not suggesting you live in a cave, but I am suggesting that you make your saving dictate your spending, not the reverse."
 
3. Save at work. The earlier you start saving, the more that money will compound and grow for you. So max out your contribution to your employer's retirement plan and please! don't cash out if you feel pinched for cash or when you change jobs.
 
Workers under age 50 can contribute up to $17,500 to their employer-provided retirement plan in 2014. Your contributions are tax-deductible, and your investments grow tax-deferred until you are ready to make withdrawals in retirement.
 
Set aside enough to qualify for your employer's full matching funds if you can. Most employers require workers to save between 4 and 6 percent of their pay to get the full match.
 
4. Open a Roth IRA. You generally need $1,000 of earned income for the initial deposit. In 2014, the maximum contribution is $5,500.
 
You won't be taxed when you withdraw money from the Roth IRA in retirement, but a Roth doesn't provide a tax deduction the way a traditional IRA can, depending on your income. The Internal Revenue Service has a guide that compares traditional IRAs and Roth IRAs.
 
5. Build your emergency fund. Most financial advisers suggest you set aside six months of living expenses for an emergency fund. But if you can gradually build up to a year's worth, do. A money market mutual fund or a bank savings account are smart, safe places to stockpile this money — even if they pay next to nothing these days.
 
6. Keep learning. Always become more knowledgeable about your finances, investing and retirement planning. You might begin by tracking your finances on sites like Mint.com or YouNeedABudget.com.
 
Also, check out The National Endowment for Financial Education's site, Smartaboutmoney.org, which has free guides that explain stocks, bonds and mutual funds. The government site, Investor.gov, is worth a look as well.
 
And pick up a copy of the bestselling Get a Financial Life: Personal Finance In Your 20s and 30s by Beth Kobliner, a noted personal finance commentator and former colleague of mine at Money magazine.
 
7. Take control of your career. Don't wait to be asked to work on projects; volunteer for them. Find a mentor and work together to find ways for designing your career path and upgrading your skill set.
 
Be fearless about negotiating for a higher salary, if you feel you warrant it. But before you march into your boss's office with the request, get a feel for the raises co-workers have been scoring and suss out what competitors are paying for comparable jobs.
 
For information and advice about raises, visit sites like Payscale.com and Salary.com, as well as the Economic Research Institute site, which can show you what a particular position pays where you live.
 
If you work at a nonprofit, or are interviewing for a job at one, check out the organization's latest online tax filing (Form 990) to see what its employees and executives earn.
 
8. Finally, take time to give back. When work gets stressful, you will find that doing something for someone else always makes you feel better. Bonus: volunteering offers networking opportunities, so it could help you find your next job.
My Thanks to You
 
Caity-bird, as I like to call you, you wrote me a note the other day thanking me for unconditional love and support and helping you navigate your college years. But it's a two-way street. I thank you for being there for me, too.
 
Now run with all your heart and come home safe.
 
Love,
Kerry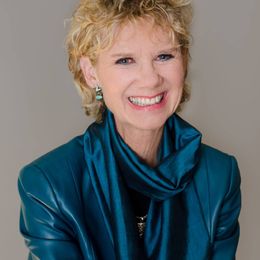 Kerry Hannon
is the author of Great Pajama Jobs: Your Complete Guide to Working From Home. She has covered personal finance, retirement and careers for The New York Times, Forbes, Money, U.S. News & World Report and USA Today, among others. She is the author of more than a dozen books including Never Too Old to Get Rich: The Entrepreneur's Guide to Starting a Business Mid-Life, Money Confidence: Really Smart Financial Moves for Newly Single Women and What's Next? Finding Your Passion and Your Dream Job in Your Forties, Fifties and Beyond. Her website is kerryhannon.com. Follow her on Twitter @kerryhannon.
Read More