8 Tips for Hiring and Using a Career Coach
Best ways to work with a pro to job search or change direction
For most Americans, September signals the start of football season. But for me, it's career-change season. I've been a career coach since 1996, and every year my phone lines heat up, like clockwork, just as the summer heat cools down.
 
If you're now considering making a career change, you might be gearing up to call a career coach, too. I'll show you how to find and use one shortly.
 
What a Career Coach Can Do
Clearly, given my occupation, I think that working with a career coach is a smart idea. Whether you want a new career direction, advice on the job search or help planning for semi-retirement, a good coach can help you reach your goals faster and more successfully than by going it alone.
 
(MORE: The Truth About Career Coaches)
Personally, I believe that the best time to begin using a career coach is before you need one. I realize that's not always possible (you could get blindsided by a layoff), but most career issues brew for a long time before boiling over. So it's best not to wait until you are in full crisis mode before seeking help.
 
The key to a good coaching relationship is finding the right coach for your needs and then working together effectively. (Some coaches advise clients in person; others use a mix of phone, Skype and/or in-person meetings.)
 
Career coaching can be a serious commitment of money and time. Fees range from $75 per hour to $300+ per hour for more experienced coaches.
 
Below are my four tips for choosing a career coach and four for getting the most out of one:  
 
4 Tips for Choosing a Career Coach
 
1. Define the problem you want to solve. The first thing you need to do is ask yourself: "Why do I need a coach?" If you're not clear, take out a piece of paper and write down every question that comes to mind about your career transition. Once you understand your needs, you can identify the best type of coach for the job.
 
If you're interested in changing careers, you'll want to work with a coach who's experienced in career reinvention. If you plan to stay in your field but need assistance navigating the job search, you'll want to find someone skilled at resumé writing, finding work through social media and other job-hunting techniques.
(MORE: 4 Ways to Change Your Career in Midlife)
 
2. Seek out specialists. Many coaches specialize in one type of client, so there may be some who work with people just like you. For example, I work exclusively with people preparing for semi-retirement, other coaches focus on helping recent college grads, women, people with ADD, etc.
 
Career coaches also specialize by style and technique. As my Next Avenue colleague Kerry Hannon noted in a blog post she wrote for Forbes, How to Connect to a Career Coach: "There are countless career coaches touting their services with a variety of styles and philosophies, and winnowing down the field requires doing some due diligence."
 
I urge you to read the article and follow Kerry's suggestions. In addition to the directories she mentions, I recommend the Career Thought Leaders directory.
 
3. Interview a few career coaches to find one you'll hire. Some coaches offer a free introductory call, but don't expect that unless you'll be signing on for three months or more. (Many people work with career coaches on a shorter-term basis, such as three sessions for job-search coaching or six to complete a career exploration package).
 
Four smart questions to ask after reviewing their websites:
How would you describe your coaching style?
What should I expect from our work together?
What are your fees? (if they're not on the site)
Can you share some of your success stories, without naming names? (Listen to see if the coach tends to work with people like you.)
4. Find out how you'll be charged and what services you'll receive. Coaches charge in a variety of ways: by the hour, by the month, by the task or some combination of all three. Some ask for a multi-session commitment; others go session-by-session.
(MORE: Don't Get Scammed by Online Business 'Coaches')
Some offer full branding packages that include reworking a resumé, LinkedIn profile and cover letters while others offer each of those services a-la-carte.
I could go on with other examples, but suffice it say the choices can be confusing. So ask a lot of questions and be sure the coach is clear about what you'll get for your money before you start work together.
4 Tips for Working With a Career Coach
 
1. Prepare for every session. Coaching sessions typically last about an hour, so do what you can to maximize every minute. Before each meeting, organize your thoughts and write down key information for it.
 
Interested in having your resumé rewritten? Look through your files and pull together anything relevant. Exploring a new career direction? Come prepared with a list of questions or notes about the ideas you're mulling over.
 
For ongoing relationships, it's helpful to send your coach a brief pre-meeting status update that details your progress since the last session, along with a list of questions or issues you want to discuss. This will help your coach focus on high priority issues and give him or her a chance to reflect on your progress before you get together again.
 
2. Speak up. Like any partnership, it's important to maintain an honest and open line of communication with your career coach.
 
Let your coach know about any personal challenges that could have a direct impact on your career plans (e.g., an impending divorce or bankruptcy).  The sooner you share that information, the easier it will be for you two to craft a realistic action plan.
 
And speaking of sharing, if you're unhappy with something the coach has said or done (or not done), say something. Be honest, but kind, with your feedback and give your coach the opportunity to change.  
 
3. Understand the limitation of career assessments. As part of the process, many career coaches use one or more assessments, such as personality tests, interest inventories, etc., to help clients identify their strengths, interests and best work options. These are helpful, but they can't provide you with "the answer."
 
A career change involves a process of assessment, reflection, research and testing options — as well as hard work and patience — before you gain real and lasting clarity.
 
4. Recognize that working with a coach might take longer than you'd like. I'd love to tell you that there is a clear timetable to career change, but I'd be lying if I did. It truly depends on the person, his or her individual goals, the state of the economy and a thousand other variables. I've worked with people who just needed a little brainstorming assistance for two sessions, and others who I gave months of support.  
 
Just know that you are going to hit plateaus and they will be frustrating. As one of my clients recently put it: "I'm up or down depending upon the day or the hour."
 
Finally, understand that while your coach is a key partner in this process, you must assume responsibility for your own success. Just like on the football field, your coach is there to offer guidance, strategies, helpful drills and accountability. But if you really want to score a touchdown, you are the one who needs to complete the drills, run with the ball and carry it triumphantly into the end zone.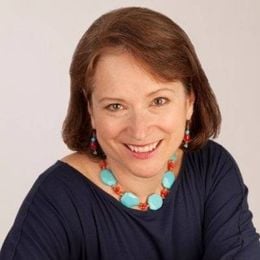 Nancy Collamer
, M.S., is a semi-retirement coach, speaker and author of Second-Act Careers: 50+ Ways to Profit From Your Passions During Semi-Retirement. You can now download her free workbook called 25 Ways to Help You Identify Your Ideal Second Act on her website at MyLifestyleCareer.com (and you'll also receive her free bi-monthly newsletter).
Read More