After Losing Her Sister on 9/11, She Found Ways to Honor Her
How Erin Jackman is continuing sister Brooke's dreams of doing good for children
In the last days of August 2001 and earliest days of September, Brooke Jackman, a vibrant, idealistic Columbia University grad had taken a summer job at the financial services firm Cantor Fitzgerald at 1 World Trade Center in New York City. She couldn't wait to start classes at UC Berkeley's graduate school of social work, to ultimately help underserved children.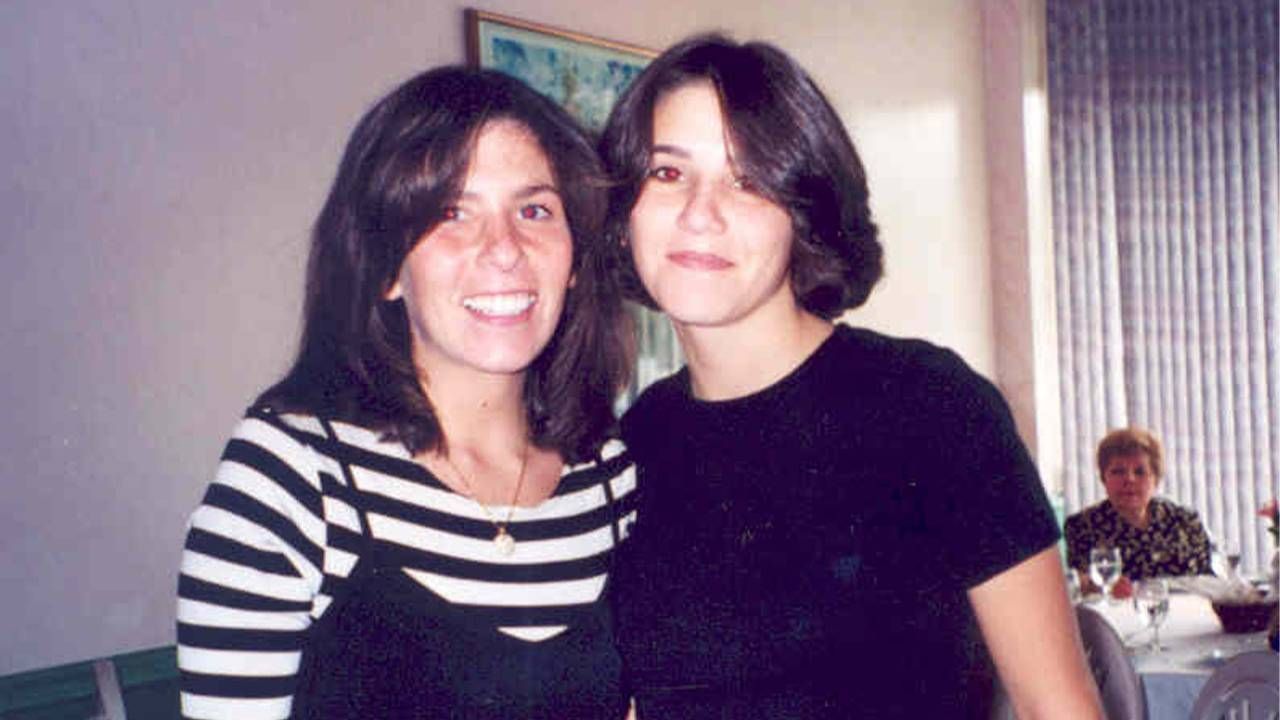 That was entirely in character for Jackman who, as a girl, had worked at a soup kitchen and volunteered at a school for children with disabilities. She also loved reading, always devouring a book on the subway and curled up nightly with one in bed.
"We started back toward each other, but we got lazy and waved and laughed, 'See you later!'"
Jackman had just turned 23 on August 28. Two days later was the 29th birthday of her sister Erin — a fitting coincidence for two women so emotionally close. September 4 would be the 28 birthday of their brother, Ross, around the same time their father Robert, a former senior managing director at the financial firm Bear Stearns, had finished his chemotherapy for lung cancer.
"So there was a lot to celebrate," Brooke's and Erin's mother Barbara Jackman says.
Time Together on September 8
On Saturday September 8, Brooke and Erin (then a second-grade teacher in Manhattan) went on their usual weekend walk. "There is a 'sister thing'" – a special bond – "and Brooke and I had it," Erin says. "We'd walk around the city, arm in arm and shoulder to shoulder, get facials together and then stop for frozen yogurt. We'd always hug goodbye."
But this day "we left without the usual hug. We started back toward each other, but we got lazy and waved and laughed, 'See you later!'" Erin recalls.
Two days later, on September 10, Brooke called her mother and thoughtfully offered to come over and help her prepare for the family's gathering for the upcoming Jewish holidays. She reiterated how happy she was to be finishing at Cantor Fitzgerald and starting her social work program.
"There's more to life than money," Brooke told her mom.
The next day -- that beautiful, cloudless Tuesday New York morning -- Erin was in her classroom when "some of the parents came to school in a panic," saying that the two Towers of the World Trade Center had been hit.
"That's my sister!" Erin said, and ran, with heart in throat, to the nearby Wall Street office of their father. "There were no words" for what was happening, she recalled.
Meanwhile, Barbara Jackman was trying to drive into the city from her Long Island home, but there was no way to get in. "I ended up at the local police station and the policemen drove me home," she says, worriedly waiting while the rest of the family was in downtown Manhattan, hungry for hopeful information.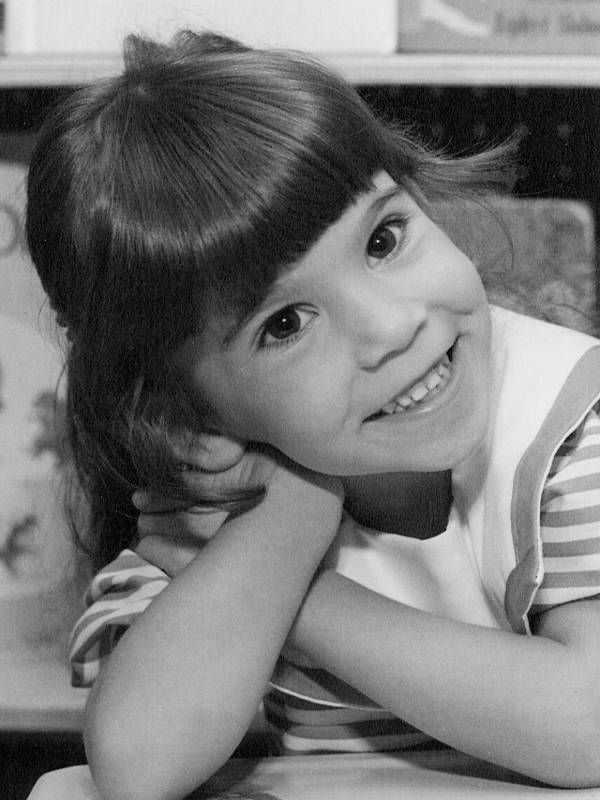 "The cell phones were not working that day," Erin recalls. "They were jammed with calls. People shoved quarters in our pockets for the pay phones."
Searching for Brooke
She and her brother and father walked to all the downtown hospitals. "No one was there. Emergency personnel and ambulances were outside: waiting at every hospital, but no patients coming," says Erin. "We were walking with the plan that Brooke would need us, that we would find her and take care of her. But it was so very quiet when we walked."
Day after day Erin, Ross and their father checked the information centers that had been set up around downtown Manhattan. "Word started coming out," Erin says, "that the Cantor Fitzgerald people were not among those being found. Still, we — unreasonably — thought she'd be okay."
Finally, Barbara Jackman says, at the New York Armory, New York City Mayor [Rudolph] "Giuliani sat us down in his office and said, `No one survived.'"
An astonishing 658 Cantor Fitzgerald employees were dead.
By this point, "my brother, my parents and I were surrounded by people who love us – cousins, aunts, an uncle and Brooke's best friends. We all broke down," Erin says. "It was a physical pain like no other. All we kept thinking was: 'This can't be! She was so full of life! So young! So alive! And in such good health.' I was sure she would have run down those [World Trade Center] stairs in a  minute!'  
The Jackman family held a candlelight vigil for Brooke at a bookstore she loved. "Over a thousand people came to pray," says Erin.
"All we kept thinking was: 'This can't be! She was so full of life! So young! So alive!"
Almost immediately, Erin did two things. She vowed she would never forget the sound of Brooke's voice or the "Brooke look" of her sister (they'd pass shop windows and identify it: a skinny top with wide-legged pants). And she and her family formed the Brooke Jackman Foundation.
They determined that Brooke's desire to help underserved children do what she wanted to do for them – teach them to read, quest and thrive -- dare not be lost and that, in Brooke's honor, it would grow.
"Everyone who knew Brooke said the same thing: She was a true, loyal friend – caring, compassionate, understanding, fun, energetic, beautiful inside and out, with a brilliant mind and a glowing smile," states the introduction to the foundation's website.
Erin took charge of the foundation and, no longer a teacher, has worked on it every day since. Partnerships with social service organizations and corporate philanthropies as well as a yearly benefit gala have helped it grow.
What the Brooke Jackman Foundation Has Done
The first order of business was creating Brooke BookPacks filled with books and school supplies sent to underserved children, primarily elementary-school aged, in the New York City metro area and beyond.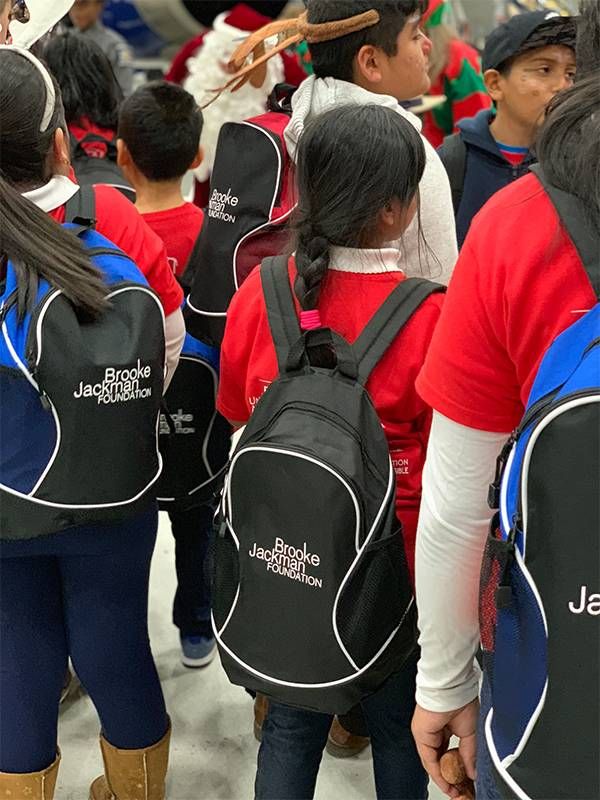 Starting with the distribution to 100 children in two shelters, the foundation has, since 2002, distributed more than 70,000 Brooke BackPacks – including to children in Louisiana during Hurricane Katrina and in Haiti during the 2010 earthquake.
(When I spoke to Erin for this story, in mid-August, she was worriedly waiting for the 2021 school-year shipment and juggling that worry with the far bigger concern about her four-year-old son's fever while packing to return with her husband and son from her house in the Hamptons to their Florida home ahead of the expected hurricane. The back packs did arrive, her son recovered: all was well.)
After the Brooke BackPacks came the Brooke Jackman Family Literacy Workshops, teaching New York City-area parents how to keep up their children's learning through workshops, with nutritious meals for their kids and workbooks for home. More than a thousand families now take part.
Says Janna Calderon, whose daughter Jayla attended the foundation's Family Literacy Program at the Family Justice Center in Brooklyn: "Thanks to the program, my daughter gained a love for literature from an early age, as well as gained social skills and knowledge. I will forever be grateful for everyone who is a part of the Brooke Jackman Foundation."
On what would have been Brooke's 30th birthday – August 28, 2008 – 10,000 children received a Brooke Book. The same number of children have been sent to celebrate her birthdays ever since.
July 2021 saw the launch of the Brooke's Cooks program, helping families pair a love for learning with education on – and preparation of – healthy, seasonal foods. Participants meet in person, taking COVID-19 safety precautions, where they cook and talk about literacy, receiving take-home instructions for menus and ways to cherish literacy.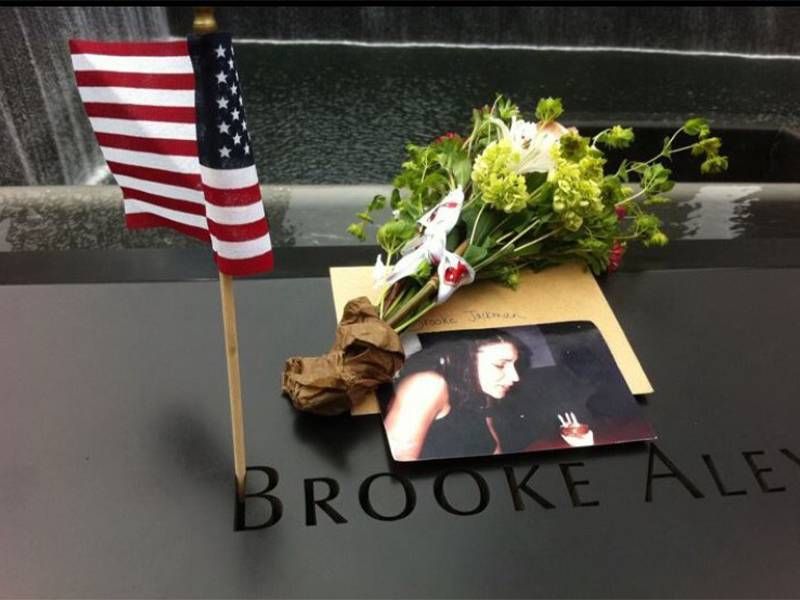 Fifty children age five to 12, and their families, attended the first Brooke's Cooks event in Brooklyn, with programming led by Spoons Across America, a nonprofit developing food education programs. They made a salad with homemade vinaigrette with fresh ingredients, including vegetables and herbs the kids picked from the garden of St. Nick's Alliance, a local community development nonprofit, and each child went home with a copy of "Salad People" by noted cookbook author and artist Mollie Katzen, plus nutritious recipes to make at home.
As I spoke to Erin last month, we recalled our first conversation – for an article I did on Brooke and her in September 2011. Erin said she still loved to fall asleep so she could "see" and talk to Brooke and hoped those sharp, almost tactile memories of her sister would never fade; she worried that one day they might.
This time — 10 years later — Erin told me: "Remember how I said I can look in a store window and see a `Brooke look?' I still can!"
Not a day goes by, Erin said, when she hasn't thought of her sister. "The only difference is: Now I don't break down and cry," she noted. "Many sisters don't have in a lifetime what I had in those twenty-three years."
Sheila Weller
is the author of eight critically acclaimed books, including three New York Times bestsellers including Girls Like Us: Carole King, Joni Mitchell, Carly Simon -- and the Journey of a Generation and her latest, Carrie Fisher: A Life on the Edge. She has won nine major awards for her magazine journalism.
Read More