A Conversation with John Waters
Always looking for 'a good idea,' the 'Pink Flamingos' filmmaker — now a novelist — has come up with many memorable ones
In the world of John Waters, a bad character is always better.
Whether it's Dawn Davenport, who ruined Christmas in Waters' 1974 cult classic movie, "Female Trouble" because she didn't get her cha-cha heels; the title character of "Serial Mom," who killed someone just for wearing white after Labor Day; or Marsha Sprinkle, who makes a living stealing suitcases from airports in his debut novel, "Liarmouth," his characters not only lack a moral compass but never want to find one.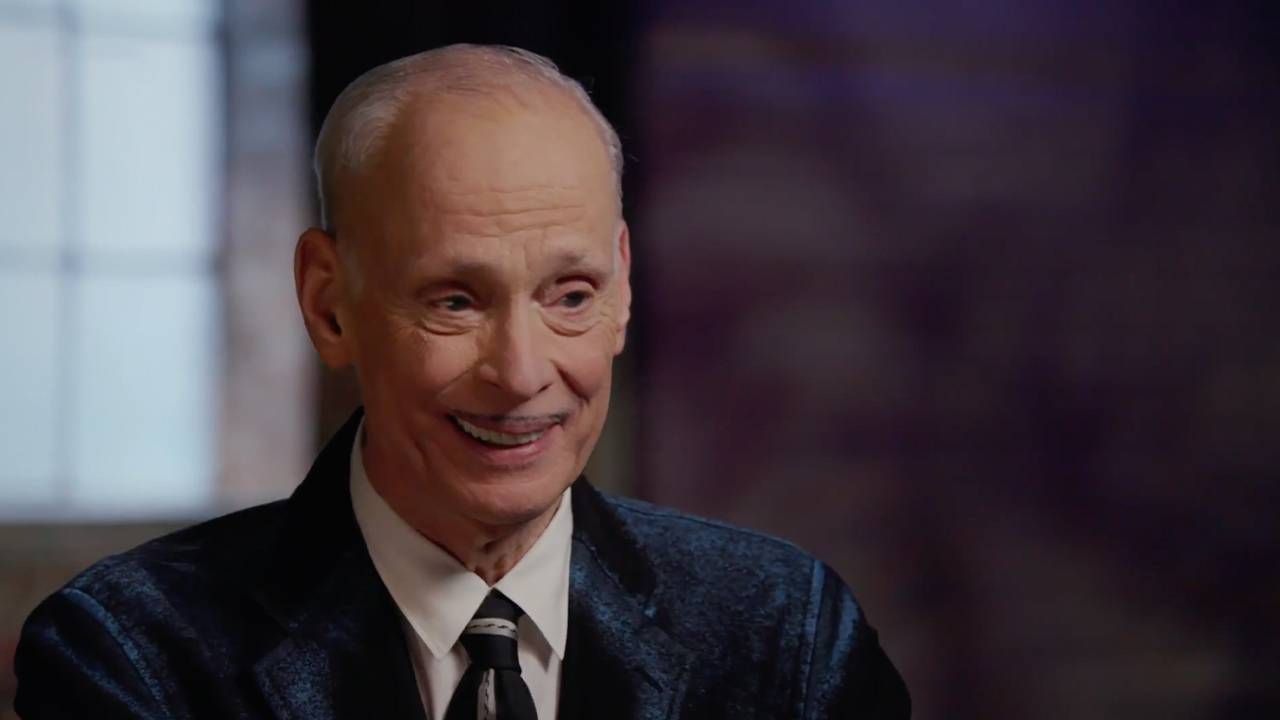 "I think people like villainous characters because in my work they're always the heroes," Waters, 76, told Next Avenue during a recent phone interview. "I would hate to hang around with Marsha in real life. But she's kind of fascinating to spy on — and see how she thinks, how evil she is and how clueless she is."
For the famously born-and-made-in-Baltimore Waters, this is a productive time — despite his not having released a new movie in nearly 20 years.
"I don't have to take acid again. I don't have to hitchhike across the country again, either, but I do have to write another novel."
Since then, the writer-director-personality has become a regular on the lecture and event circuit, co-produced the big screen musical version of his film, "Hairspray," and written five books, including "Carsick: John Waters Hitchhikes Across America" and "Mr. Know-It-All: The Tarnished Wisdom of a Filth Elder."
Waters is also celebrating the 50th anniversary of "Pink Flamingos," his self-described "exercise in poor taste," with a re-release from The Criterion Collection and is planning for two new career milestones: a 2023 retrospective at the Academy Museum of Motion Pictures in Los Angeles and his own star on the Hollywood Walk of Fame.
Waters talks about writing for the big screen vs. the printed page, whether he's planning to direct another movie, and how he always aims to make sure his shocks add value for an audience.
Next Avenue: Congrats on being a first-time novelist. How was the experience of writing your debut novel?
John Waters: It was like hitchhiking across the country when I was 66 and doing acid at 70. My mother said don't tell young people to take drugs. I don't — I tell old people to do it if they had a good experience before.
So been there, done that?
I don't have to take acid again. I don't have to hitchhike across the country again, either, but I do have to write another novel.
The New York Times review called your novel "a gateway drug" and "a maze of anarchy that is fully legible only to its creator." Where did you get the idea for this tale of three generations of highly dysfunctional women?
The process is the same as when I think up a movie. I think up a title, I think of a genre I'm satirizing, I think of a pitch and the coming attractions. It's the same deal — you have to tell a story, and you have to know it.
At one time "Liarmouth" was a movie idea that I never developed or pitched. I picked out some of the characters from an old version. You never know when you will have a good idea and a good character, you're always waiting for them to come out and be placed somewhere.
How would you rank Marsha, if Babs Johnson, "the filthiest person alive" from "Pink Flamingos," is at the dark end of the spectrum, and the good-natured teen Tracy Turnblad from "Hairspray" is at the other end?
She could hang out with Serial Mom, Babs Johnson and Dawn Davenport — they could start a book club together. Marsha would think she's superior to her movie characters because she's in a book — it's more highbrow.
Did you cast the characters as if you were making a film?
Not really because I stopped even doing that when I was making films. In my old days, I wrote my movies for each person in mind. But one time Divine [Waters' longtime muse] couldn't do it, so I stopped. I didn't cast this because then I'm thinking one particular way — an actor can play this part. But it's not about me writing a part for an actor to play.
How does the process compare with writing a movie?
It's not any different than writing a movie. You have to do it every day and just keep going. You can go into their thoughts in a novel but in a movie you have to say it and show it quickly. I think writing a novel certainly takes longer than a movie. ["Liarmouth"] took three years of writing, but I just work in the mornings.
"No matter what world you set up, there still has to be logic within the world."
Did you have to do much research for this book?
I did a lot of research. I went to airports a lot. I went to trampoline parks — I looked up accidents that happened. I did research on pets and plastic surgery. Even though you don't have fact-checkers, you have copyeditors. No matter what world you set up, there still has to be logic within the world. I had to keep charts for what Marsha was wearing from scene to scene. In film, you have a continuity editor — someone who says make sure she has her pocketbook in her right hand when you come back to it three weeks later.
Speaking of film, it's been nearly two decades since your last original movie, "A Dirty Shame," came out. I know you've written unproduced scripts for sequels to "Hairspray" and are working on a children's movie. But did you think you would step away from film for this long?
It's a long time since I made a movie, not a long time since I wrote one. I've written four since I've made one. I'm still in that business. My movies are getting released again through The Criterion Collection and getting theatrically re-released. It's easier to see my movies than before. I still feel like I'm in the movie business.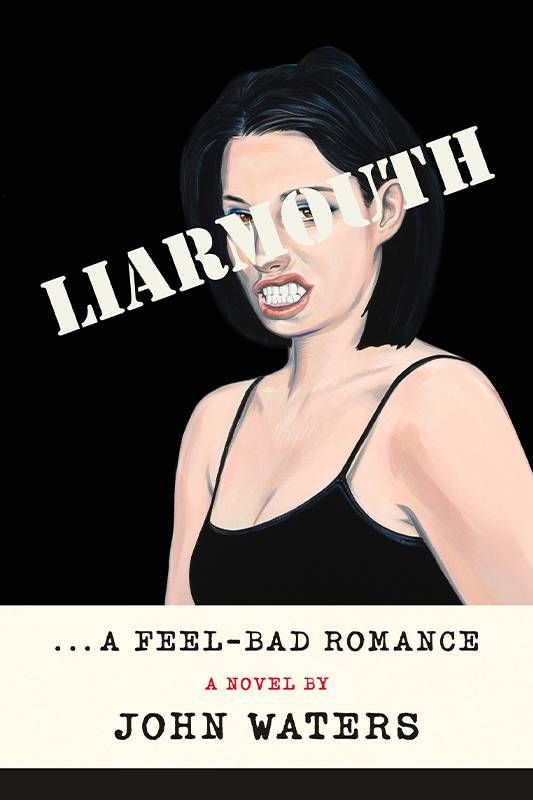 It seems like a streaming channel would be the perfect fit for a John Waters production. Have you considered doing an original series?
I have no problem with being on television — I just need a way to tell stories. I've always adapted to whatever the situation was. l'm all for any new way to get the movies to the people. I don't care where you watch it or how.
This year marks the fiftieth anniversary of perhaps your most notorious movie, "Pink Flamingos," which was banned in several countries when it first came out. Have you re-watched it recently?
I had to go to the IFC Center in New York [recently] and introduce it. I also watched the first half at the Provincetown Film Festival. I watched with my friends and all their children. That was a nice night — the family that's filthy together, stays together.
What's it like to see "Pink Flamingos," the first part of your "Trash Trilogy," today?
There's a joy in the movie. The right people win — the morals are right in that movie. Could it be made today? I don't know, but it would be shown in a different way. There were no DVDs or streaming then. You had to go watch it at midnight in a theater. It took two years to go around America.
But the studios are still looking for the next crazy movie a kid makes — they weren't looking for it then, but they are now.
Your movies are shocking but not mean spirited. Do you think it's possible to shock people in this age of reality TV?
Reality TV looks down on the bad people — I look up to the bad people. I always make fun of things I love — I don't make fun of things I think I'm better than. And mine is a real script — those are fake scripts that pretend they're not scripted.
"My parents raised me to believe you could get your dreams. They wished my dream was something else, but they let me do it — even though they were horrified."
I just try to make you laugh. It's easy to be shocking but it's not funny — it's not witty. You say something outrageous to get someone's attention, so then you can make them think a different way. That's what I devoted my life to.
You're working on a major career retrospective for the Academy Museum of Motion Pictures and are getting a star on the Hollywood Walk of Fame. It all sounds so … respectable. What's it like for you?
It's so respectable I could puke [laughing].
I'm really honored. It's very exciting. It's a long way from Baltimore to the Academy Museum. The first time I came to LA, I used to walk over the stars, just like everybody else. I hope someone will be walking over me.
The working title of the exhibition is "The Pope of Trash," the moniker given to you by the late William Burroughs ("Naked Lunch"). What do you hope people will take away from the experience?
That anybody can make a movie wherever they live, and it can catch on with the public. If they continue to embrace you and grow old with you, you never have to get a real job — even though the hours are longer and harder than a real job.
Is this the type of success that you intended for yourself all along?
I never thought it would be impossible. My parents raised me to believe you could get your dreams. They wished my dream was something else, but they let me do it — even though they were horrified. I wish my parents were alive to see the Academy Museum show and to see me get my star.
What was their dream for you?
Their dream was probably for me to take over my father's company [a manufacturer of fire-protection equipment]. My brother did it and now my niece. My father taught me about business and how to be organized and disciplined, but my father's products were very different.
Robert DiGiacomo
is a veteran Philadelphia, Pa.-based journalist who covers food and travel, arts and entertainment and personal finance. He has written for The Washington Post, USA TODAY,  The Penn Gazette and Fodor's.
Read More