A Beginner's Guide to Therapy
As more people seek help to cope with pandemic and other stressors, an expert explains what to know about therapy
As a psychologist practicing psychotherapy, I've been receiving calls that sound like this: "My primary care physician says I need to see you. I'm depressed, anxious, lonely and feeling crazy. I know I need help, but I don't even know what I'm asking for." These types of vague requests have become the norm this last year.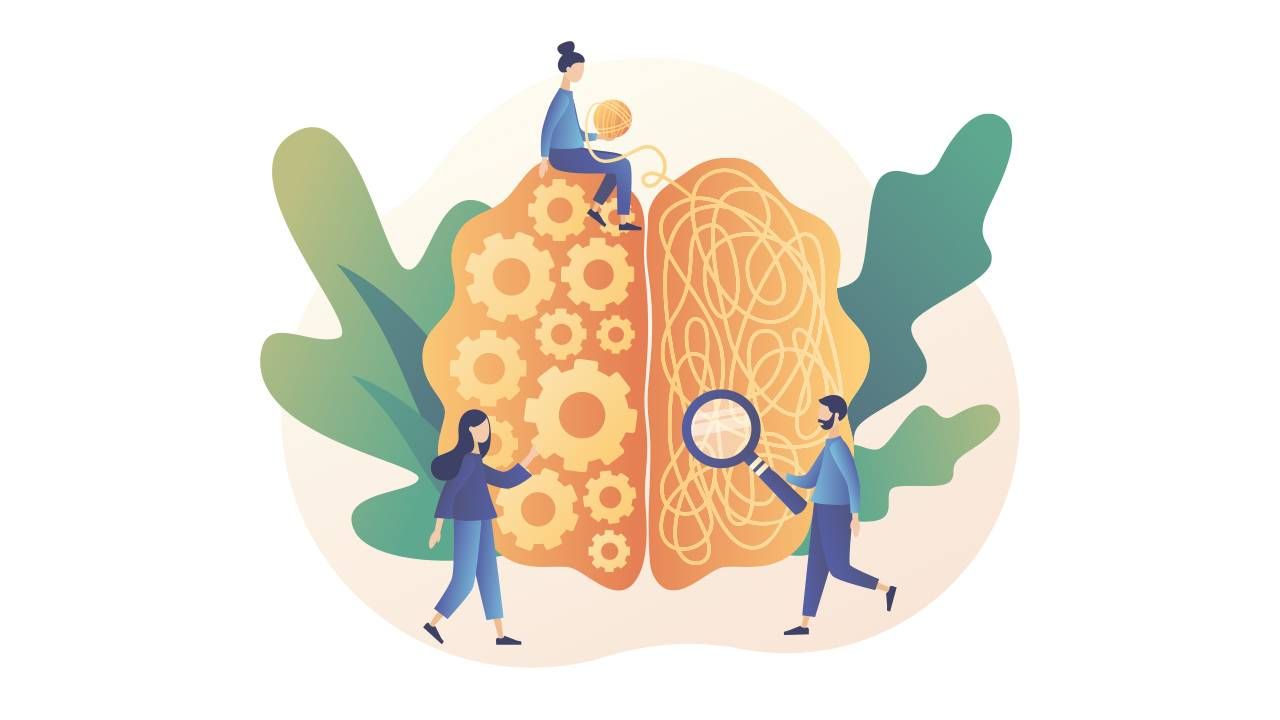 Primarily because of pandemic uncertainty, isolation and social unrest, a greater number of people are asking for psychological help. We are in a mental health crisis in this country and like most of my peers, I am struggling to accommodate everyone who is requesting therapy. 
Self-destructive habits and thoughts can be changed. Painful feelings can be resolved.  Relationships can improve.
Considering what we are living through, we are all probably due for counseling. However, many of those seeking help are unsure of what that even means.
The stereotype of someone lying on a couch, recounting dreams, disclosing dark secrets and talking about toilet training is an outdated notion that contributes to the stigma of therapy.
Known colloquially as counseling or therapy, psychotherapy is like having a series of deep conversations with a close friend where you only talk about yourself.
A well-trained therapist/counselor listens carefully through the lens of research-based principles and offers tools that help patients modify their behaviors, thoughts, emotions and other personal characteristics that are disruptive and require closer attention.
Psychotherapy is a reasonable option to explore following a troubling life event, such as a shift of relationship, work, health, family or personal status that becomes disruptive to activities of daily living. When those tried-and-true ways of problem-solving fail, a course of therapy may be indicated. 
Good therapy offers specific research-based techniques to help change negative thinking, manage stress, improve mood and enhance relationship quality.
For example, a 55-year-old man requested help when he was identified as a "long hauler" after suffering from persistent symptoms of COVID-19. "I am arguing with myself that I'm chronically sick. The more I fight it, though, the worse I get," he said. "I just can't push through like I've always done before when I've had any kind of illness."
A course of psychotherapy helped him examine strategies he was using that were ineffective and helped him form new ways of caring for himself as a result of the virus's lasting effects.
Similarly, a woman in her mid-50s requested therapy when she was terminated from her company during the height of the pandemic shutdown. "I survived two downsizings from different companies and was able to rebound and find other good jobs. This time, I feel like I've been put out to pasture and I'm just defeated," she said. "I'm too young to retire, but can't mobilize the energy that I need to work."
Therapy helped her marshal the strengths and resources necessary for a challenging job search.  
A psychotherapy patient, typically referred to as a client, will be encouraged to discuss whatever is most relevant and distressing. The therapist listens for patterns, rhythms and themes that are upsetting and beyond obvious understanding.
As a rule, psychotherapy is a step toward a healthier version of the self and living a meaningful life, whatever challenges become burdensome. Through a successful course of therapy, self-destructive habits and thoughts can be changed. Painful feelings can be resolved. Relationships can improve.
What Will I Talk About?
A client can expect to talk about here-and-now feelings and experiences as well as to examine previous times where they felt similar distress. Proper psychotherapy is insight-oriented, striving to increase the personal awareness of unconscious motivations, historical explanations, irrational thoughts and dysfunctional behaviors that are revealed through current problems.
Depending on the form of therapy, the level and type of conversation and direction varies between the therapist and client: 
Psychodynamic therapy is structured for talk about feelings and experiences and how the past shapes the present. It is suitable for depression, anxiety and a wide variety of issues.

Cognitive-behavioral therapy (CBT) tends to be a shorter-term form of therapy with a specific goal to be achieved, such as challenging irrational beliefs. It works best for those with specific anxieties, phobias, obsessive-compulsive thinking and substance abuse.

Humanistic therapies, such as gestalt and experiential, is a whole-person approach to empower choice. It is particularly beneficial for self-esteem concerns or issues with self-trust and decision making.
Regardless of mode and style of treatment, the therapist and client are collaborative. Good therapy offers specific research-based techniques to help change negative thinking, manage stress, improve mood and enhance relationship quality.
In its broadest sense, therapy guides people toward greater self-awareness, self-empowerment and toward happier and more fulfilling lives.
Psychotherapy is different from psychiatry, which is provided exclusively by a physician and most often oriented only to medication management.
At the onset of therapy, treatment directions are established, including the steps needed to reach a mutually defined outcome. Whether individual, group or family therapy, the relationship with the therapist is focused on both the content and process of the problem.
The therapeutic process – how an individual shares feelings, thoughts and experiences – is just as important as the specific issues and concerns discussed. A client can expect the therapist to be supportive, listen attentively with appropriate feedback and follow standard ethical guidelines. A client can expect absolute privacy, confidentiality and support for making reasonable steps that may be enacted and practiced in day-to-day activities.
A therapy session typically lasts 45 to 50 minutes with the expectation that return visits will be scheduled on a regular, frequent basis (weekly or bi-weekly is the norm). The number of sessions is discussed as treatment goals are set.
The fee for a psychotherapy session varies by provider. Many insurers cover the cost of psychotherapy, either through major-medical assignment or a company's employee assistance program (EAP). Should a client fall outside of insurance subsidies, some practitioners will negotiate fees on a sliding scale.
Psychotherapy is different from psychiatry, which is provided exclusively by a physician and most often oriented only to medication management.
How Will I Know if My Therapist Is Competent?
Beginning therapy may be a bit anxiety provoking. A client will want to know the counselor's general philosophy and approach to helping. A competent therapist will approach others in compassionate and optimistic ways.
The therapist will encourage a client's personal independence, and as I frequently tell my clients, to "become your own best therapist." A capable therapist will have a body of experience dealing with the kinds of problems a client brings. All psychotherapists have specialties of practice that can be discussed to ensure a good fit for resolution of the problem at hand.
A trained therapist holds a graduate degree from a reputable university.  It takes years of education and supervised experience to effectively help people. You should look for a therapist with a master's or doctoral level training in psychology, social work, counseling or marriage and family therapy. Graduate education involves academic acquisition of skills needed for diagnosis and treatment using effective, scientifically proven methods. Following degree completion, the therapist must pass a state licensing examination and agree to participate in continuing education throughout their professional career. Without proper training, there is great risk of causing harm.   
What Should Therapy Accomplish?
A course of psychotherapy helps to resolve the presenting complaint and symptom. Therapy can let a person be more creative, learn and heal. A client will feel relief and a renewed sense of personal strength to meet the demands of living.
Good psychotherapy will help a client integrate and incorporate the presenting symptom into thoughtfully understood emotional, cognitive and behavioral ways that encourage well-being.
As one of my clients said, "I thought I was coming into something mysterious. The hardest part was getting started. Once I began, I was not scared or overwhelmed. I started feeling better and more in charge."