A Home for Grandfamilies
Specialized housing communities meet the needs of grandparents and grandchildren
Sometimes Sabu Waters grows wistful when he thinks about how he used to sleep. These days, the alarm sounds early for the 67-year-old, who has two grandsons to rouse and get ready for school in Washington, D.C.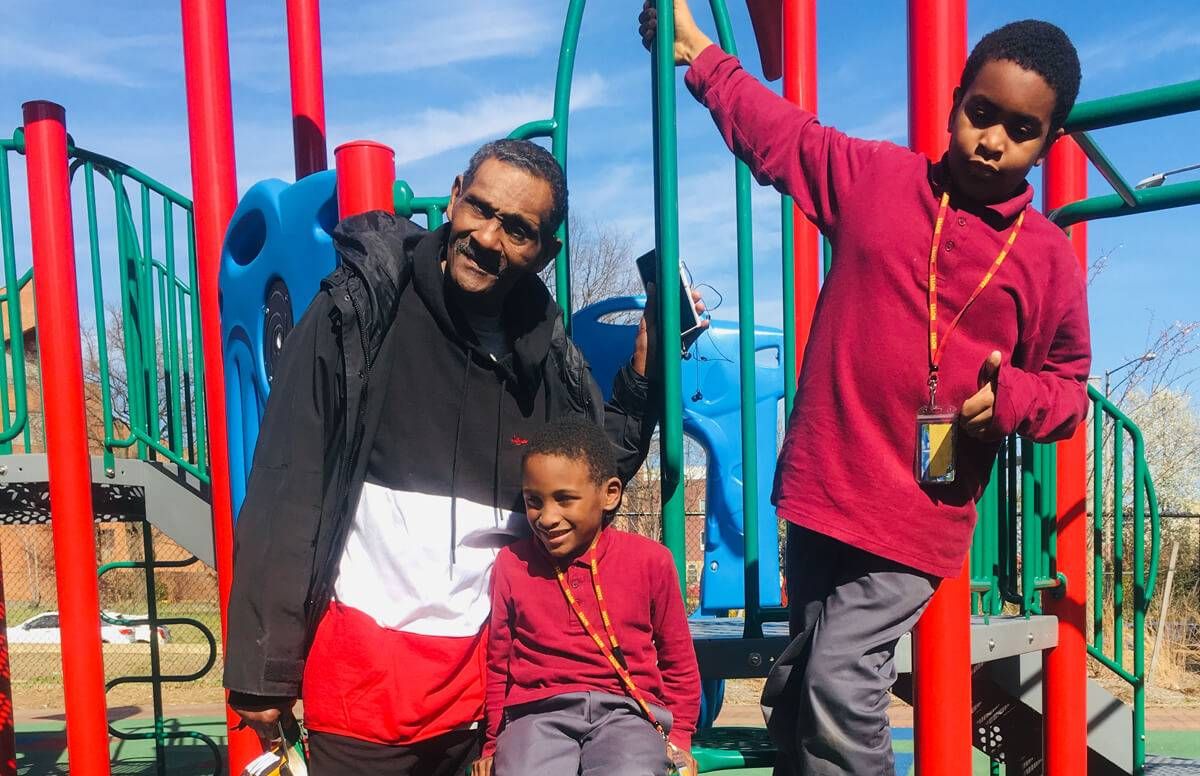 "I have to make sure these boys are dressed and get breakfast and hustle and bustle to the bus," said Waters, a retired cook. "If I oversleep, then they're late. They rely on me."
Waters gained custody of Kaire, 6, and Crevonte, 11, when his daughter could not care for them because of her chemical dependency.
"If I wouldn't have taken them, they would have wound up in the system," he said. "These boys are special. They should be with someone who loves them."
Two years ago, the brothers moved into Waters' small apartment, sharing the single bedroom while the man they call Grandaddy slept on the living room floor.
But in January of this year, the housing picture for the trio brightened considerably. They moved into a three-bedroom, two-bath unit at the newly constructed Plaza West housing community. Fifty units in the 12-story tower are dedicated to so-called grandfamilies.
"It's wonderful. We have more room and they can have more freedom and more fun," said Waters. "And I've kind of bonded with other grandparents."
Creating Stability for Grandfamilies
Plaza West is the nation's most recent subsidized housing development for grandparents raising grandchildren. According to Generations United, across the country there are 16 such properties in development, under construction or open and housing these intergenerational families.
"Grandparents hadn't expected to be spending this time of their life raising children, but when their lives shifted, they stepped up with love, commitment and a willingness to make sacrifices," said Jamarl Clark, the onsite Grandfamily Community Life program manager at Plaza West. "They need support and so do the children."
Amenities at Plaza West appeal to the unique needs of the families, including a lounge and fitness center for grandparents, a computer room and outdoor playground for children and a patio and community garden for them to enjoy together.
Perhaps most importantly, this option creates the stability that can be essential in cementing these reassembled family units.
"I had not intended to be raising children, but my health is good and these boys keep me on my toes."
Low-income grandparents who assume custody of grandchildren often lack adequate space for them or may violate their lease by sharing their home together; in some subsidized senior housing buildings, children are forbidden from even spending one night onsite.
The cost of caring for a grandchild can disrupt the already precarious financial picture of a grandparent living on a fixed income, leaving the family vulnerable to additional losses.
"We see these families struggling with the cost of housing," said Clark. "One of our residents who came to us is 80 years old with a teenager; they'd been living in a homeless shelter."
Living with Other Grandfamilies Removes Stigma
According to the 2017 American Community Survey by the U.S. Census Bureau, 2.8 million grandchildren live with a grandparent as their primary caretaker. That number has doubled since 1970, with a 7% jump in just the past five years. More grandparents are taking over the parenting role due to their adult child's addiction, mental illness, incarceration or other problems.
"A lot of information about grandparents caring for grandchildren comes out of gerontology. I wanted to look at it from a grandfamily housing standpoint and unpack what works for them, both with design and policy," said Ela Rausch, who traveled the country studying best practices in subsidized grandfamily housing for her doctoral dissertation at the University of Minnesota.
"My research found that these families benefit from living with other grandfamilies; it removes stigma," she said. "These children are not the only kids who are not going home to mom and dad. Grandparents benefit from being with peers and neighbors who relate to their situation."
But Rausch's research also turned up obstacles that she hopes will be addressed in the future by housing developers, funders and policymakers.
"Most existing grandfamily housing requires that the grandparents have legal custody of the children and that can be a barrier," she said. "And then there's the question of what happens when the child ages out, at 18 or 21. Often these families still want to stay together and there needs to be a solid transition plan."
Amenities Include Child Locks and Grab Bars
At 16, LeDrue Jackson is busy with his studies and basketball. An honor roll student-athlete, Jackson and his brother Marvez, 14, are coming of age in Pemberton Park in Kansas City, Mo. where they live with their grandmother, Marla Scott, 65. They were among the first families to move into this grandfamily housing there when it opened six years ago.
"Where we lived before was not good at all. I love it here," said LeDrue Jackson, a high school sophomore. "And I love my grandma. She makes sure we have everything we need and are doing good every day."
Scott, a retired school truant office, is busy supervising homework, doing laundry and making her famous macaroni and cheese for her grandsons. She has been a steady presence in their lives since her daughter "went into a tailspin" after losing a baby to Sudden Infant Death Syndrome (SIDS).
"I had not intended to be raising children, but my health is good and these boys keep me on my toes. I'm grateful for these relationships," she said. "I've seen families break up and it's extremely important to me that we stick together. They need to know who and where they come from."
Developed by the Housing Authority of Kansas City, the 36 units in Pemberton Park were thoughtfully planned to accommodate older and younger generations. Apartments feature child locks and window guards along with grab bars and step-in showers.
"It took us five years to get from concept to completion. There's a lot of moving parts, with financing and design. And with seniors and kids, we have two different service programs," explained Edwin Lowndes, the Housing Authority's executive director.
Pemberton Park offers support groups, chronic disease management courses and chair exercise classes for grandparents. Children participate in one-on-one tutoring and camps and clubs to occupy them during school vacations.
Filling a Need for Grandfamilies
There's also a therapist who makes regular visits for individual and family sessions.
"These grandchildren have seen tragedies that no kid should live through. They wouldn't be in this situation if there hadn't been trauma in their lives," said Stephani Khalifah, onsite service coordinator and case manager. "There's loss for grandparents, too. They need to be able to voice their frustrations, concerns and goals and also reflect on the good things going on within their families."
Pemberton Park has been at capacity since soon after it opened, a testament to the need that it is filling.
"We get requests from higher-income grandparents who are interested because they like the community feeling," said Lowndes. "As a housing authority, those needs are outside our scope. But we monitor Census data and we see the increasing number of these generation-skipping households. Creating resources for them is something communities should consider."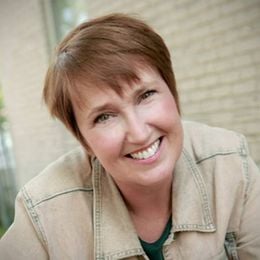 Kevyn Burger
is a freelance feature writer and broadcast producer.  She was named a 2018 Journalist in Aging Fellow and a 2020 Continuing Fellow by the Gerontological Society of America. Based in Minneapolis, Kevyn is the mother of three young adults and one rescue terrier.
Read More