A Life of Wins and Losses
How Super Bowl-winning coach Tom Coughlin is adjusting to the death of his beloved spouse and life away from the game that brought him fame
Fifteen football seasons have elapsed since Tom Coughlin led the New York Giants to the first of two Super Bowl victories as head coach, an improbable and unforgettable upset of the undefeated New England Patriots. All it took was the Giants' dogged defense and wide receiver David Tyree's remarkable "helmet catch" in the game's final seconds.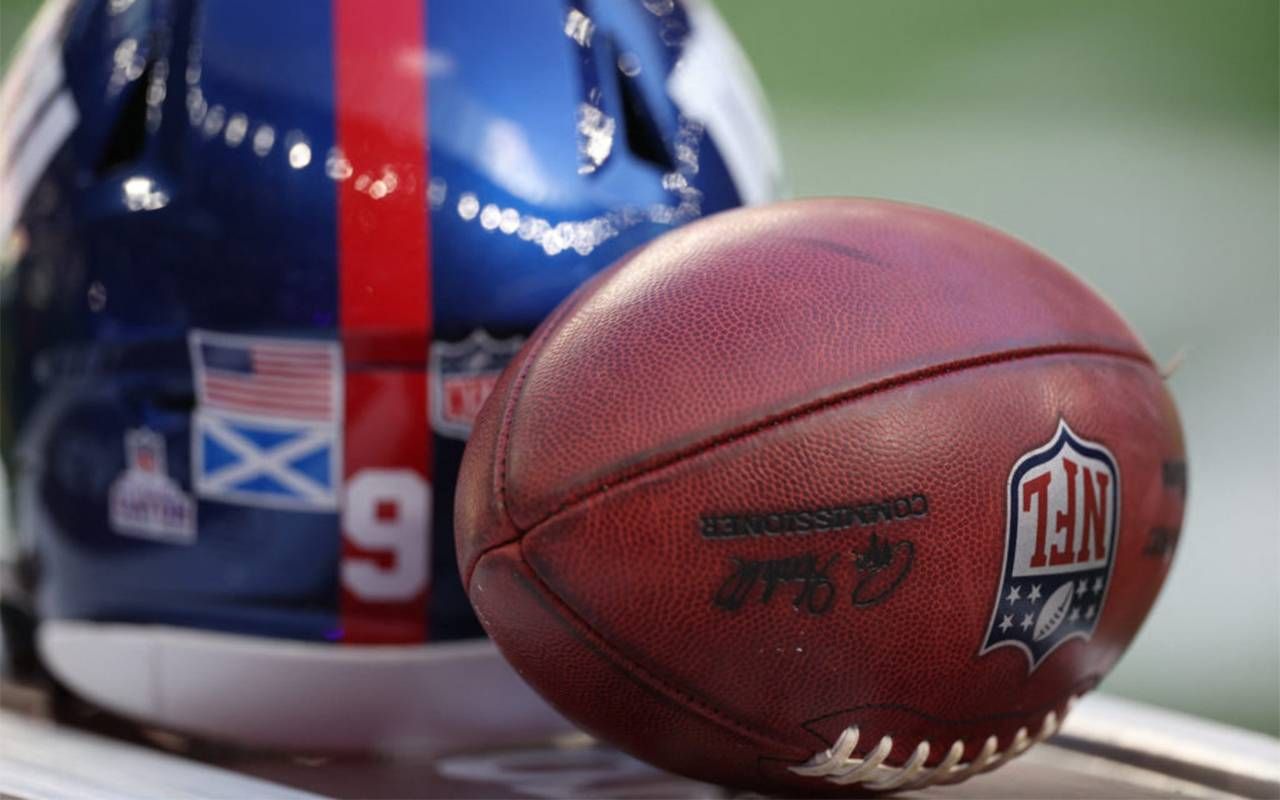 That's one version. Coughlin, with People magazine editor Greg Hanlon, offers another when he revisits that game and the events leading up to it in "A Giant Win: Inside the New York Giants' Historic Upset over the New England Patriots in Super Bowl XLII," a candid, enjoyable memoir that shows how victory lies in unsung details.
Coughlin's meticulousness doesn't apply only to football, which was his all-consuming occupation for 50 years. He also cared for his wife, Judy, who was diagnosed with progressive supranuclear palsy, an incurable brain disorder that turns ordinary acts (walking, swallowing) into agonizing impossibilities.
"In my life, very rarely did I stop to smell the roses."
Mourn, But March On
Judy died in November. Coughlin will get up, look for what's next. It's how he was raised. The coach knows his response is something he can hand down to his four adult children and 12 grandchildren.
In a Zoom call with Next Avenue, Coughlin, 76, discussed life now, his love of coaching and how he plans to honor Judy. This interview has been edited for length and clarity.
Next Avenue: In writing this book, did you get a chance to finally savor the game?
Tom Coughlin: In my life, very rarely did I stop to smell the roses. It's just the nature of the experience and the competitive aspect of the game. In the NFL, you go from one thing to the next. As a matter of fact, after the Super Bowl victory parade in New York City, I went to the dentist. I had this scheduled appointment for my teeth cleaning; I'm going. And that's kind of the way life has gone for me, unfortunately, in many regards.
Seeking Structure After Football
What's going on now?
(Laughs) You weren't supposed to ask that. That's a good question, because [I've been] promoting the book and realizing that this year's Super Bowl is in Glendale (Arizona) as well. What is the next step for me? Unfortunately, with Judy passing away — for the last five years I've been Judy's caregiver. And for the first 50 years of our marriage, she was my caregiver.
Is there something available for me in the NFL, in broadcasting, whatever? I don't really know what's next. My whole intent right now, to be honest, is to try to develop a schedule, because my schedule was dominated by my wife. I've got to come up with a comfortable schedule for me.
That sounds like an amazing opportunity. It's kind of liberating to have that freedom.
Well, I don't know if it's liberating. I don't kind of look at it that way. My comfort zone is being busy, being plugged in. I think I'm at a point in my life where I don't want to overdo that part of it, but I do want that type of I need to have this done by this day or I need to have a presentation prepared. I like that part of it, as long as there's time to exercise and do those type of things as well. We have 12 grandkids. I do take great enjoyment out of watching them play basketball, play football, play soccer.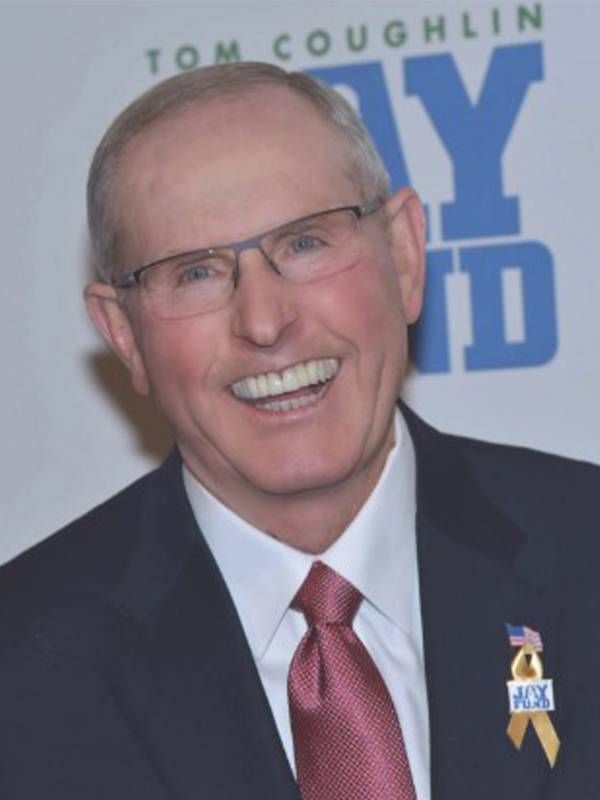 Do you miss coaching?
Oh, sure. I miss the interaction with the players. I miss the coaches. I miss the grind, the preparations, the taking a group of young men and melding them into one. The greatest feeling in the world is a group of young men who despite all the noise come together in the pursuit of something that's worthwhile.
The Benefits of a Book
When you're in this climb to get to the top of the mountain, each step along the way has so much that you can take from and so much enjoyment as you move along. We don't realize it because we're going through it. How is it to reflect back 15 years? It was good because it made me zoom in. It made me take a drive and study it again and say, 'Oh yeah, that's what we called, and this is why we called it, and this is how that happened.' That's all good stuff because it revived this in my mind.
The night before the game, I told [the players] I wished for them to win for the experience, not only for themselves, but for their mothers and their fathers and their wives and their children — anybody that had anything to do with them along the way and could share in it — they would be world champions as well. That's the real glory in winning the world title. Everyone can take that with them, even if it's for a very short time.
You write that your coaching philosophy is based on a quote attributed to Confucius: "I hear, and I forget. I see, and I remember. I do, and I understand." When I see that last line, I think of you being Judy's caretaker. What did you end up understanding about yourself?
It's something I never questioned. When my wife got sick, she's mine. I'm taking care of her. I don't think of it as anything special. It's what you do when you have that responsibility. That's the way I was raised.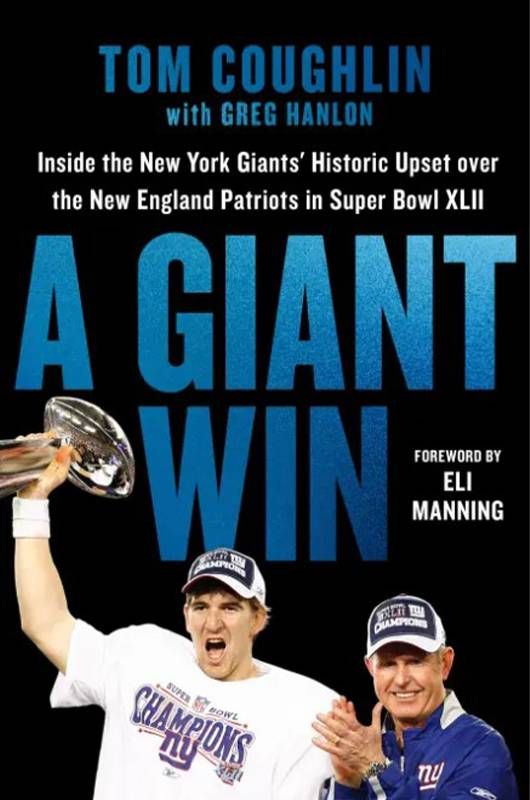 All for the Love of Judy
I knew Judy knew what I was saying. She could tell me with her eyes or a smile that she understood. From the very beginning, I told her, 'Look, I don't want you to be scared because you're going to be home. You're going to be in your own bedroom. You're going to be sitting out back looking at the Atlantic Ocean, benefiting from all that fresh air. And you are going to be surrounded by people that love you. So this is how it's going to be structured.' A very structured day helps people who have this disease. It robs you of everything.
You go to work, you listen, you study, you get involved with the people who come through — the physical therapists and the speech therapists and all those people who you come in contact with through the process. It's progressive for a reason. It's fast. You've got to keep up with it. Judy ate great right up to the very end. I filled her full of berries, brain food, the Mediterranean diet — all those things. We stuck with that religiously. We got her up every day.
She started the Coughlin family vacation. And that was 20-some years ago. We haven't been able to do it for a while. So in her honor, we really need to. Because for her, everything was family. Everything. Everything.
Pete Croatto
's interviews, essays, and features have appeared in an array of publications, including The New York Times, The Christian Science Monitor, Publishers Weekly, the A.V. Club, and Good Housekeeping. His first book, From Hang Time to Prime Time: Business, Entertainment, and the Birth of the Modern-Day NBA, will be released December 1 by Atria Books, an imprint of Simon & Schuster. Follow him on Twitter, @PeteCroatto.
Read More