Amazing Grace: A Philadelphia Woman Making a Difference in Guatemala
Mary Grace Gardner has created a popular fair trade vendor stand featuring items from Guatemala — with the profits impacting her adopted community of Santa Cruz
Mary Grace Gardner illuminates any space with her sheer energy and positive glow. At age 70, she's a fearsome force to be reckoned with — a single-handed campaigner for cultural exchange, human rights and social justice, conspicuous by the colorful clothing she wears and sells.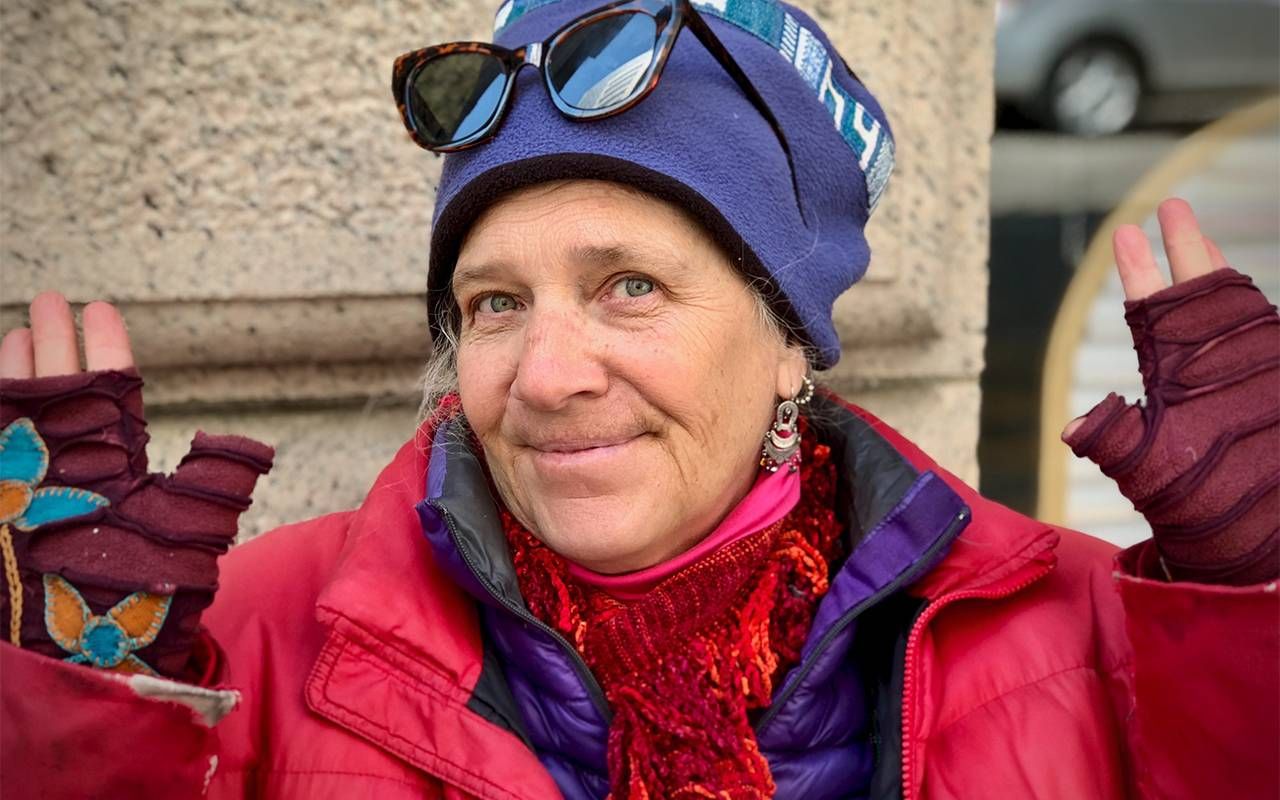 Known in her second home of Guatemala as Graciela, hometown Philadelphians call her Grace or "Sister" Grace. Without exaggeration, this designation fits the radiant, resolute crusader and purveyor of global wares who specializes in those from the Central American countries of Peru, Bolivia, Ecuador and especially her beloved Guatemala.
"Amazing Grace"
Setting up her heavy, rough-hewn cart outdoors throughout the four seasons in all elements, Gardner and her makeshift wooden vendor stand have been fixtures at the corner of 18th and Walnut Streets in Philadelphia's Rittenhouse Square neighborhood for over 43 years.
Known in her second home of Guatemala as Graciela, hometown Philadelphians call her Grace or "Sister" Grace.
While both her business longevity and tenacity are noteworthy, it is her role as a modern-day Mother Theresa for a slice of Guatemala's indigenous population that truly warrants an "Amazing Grace" moniker.
Peddler and Philanthropist
Most Philly customers are aware that Gardner's trader commerce supports local Guatemalan villagers. Her history of commissioning, purchasing and single-handedly creating a market for their traditional craft work has been widely shared. She's operated a "fair trade" system long before such a term existed, ploughing generous profits directly back to the Guatemalan villagers. And to her Philly customers, too. Gardner sells her wares well below market prices to benefit her loyal stateside clients.
Twelve years ago, she formalized this philanthropy by partnering with the non-profit organization, Fair Trade Philadelphia, initiating a fund for the village children.
What might be less known is that Gardner has gone further, "adopting" individuals and families, caring for their financial and personal needs throughout the years. For over four decades, she has been a direct benefactor to the indigenous people in Santa Cruz, La Laguna, Guatemala, a village just outside the tourist town of Panajachel, on the banks of Lake Atitlán.
"I really wanted a tribal posting."
Lifting people from poverty and providing the means for good education is at the heart of Grace Gardner's mission. Helping young people to get a good education is a multiplier. Since there are no high schools in Santa Cruz, part of the fund underwrites boat and bus fares to get students to and from school. But Gardner always goes farther. During the height of the COVID pandemic, not only did she purchase laptops with her own funds, but she also risked her health by traveling to get them to the village.
Her remarkable efforts have had dramatic results over the years. One previous recipient, a young man named Andreas, who speaks the indigenous language Kaqchikel and Spanish, has gone on to a career in social justice law. Another, Maria, has earned a nursing license, opening the first pharmacy in Santa Cruz where she also treats patients. The newly educated students work to improve the overall quality of life for everyone.
From Social Worker to Trader
How did this street savvy Philly gal get to the banks of a mystical lake in Central America?
During her early twenties, Gardner had been a mental health social service worker for adolescent girls through a Salvation Army program. As meaningful as this work was, Gardner explains that a persistent inner voice was calling her to work with Native Americans.
After graduating from Philadelphia Community College, she applied to the VISTA program, hoping to be sent where she could serve first peoples. But when VISTA officials discovered that Gardner knew sign language, they posted her to Colombia, South Carolina.
"It just wasn't what I had in mind," she admits. "I really wanted a tribal posting."
Then Gardner met a kindred spirit who purchased and sold Native American wares. She soon embarked on her first cross-country excursion — one that cemented her resolve to work with indigenous peoples.
Chestnut Hill to the Hills of Solalá
Upon returning to Philadelphia, Gardner took some of her wares into a shop in Chestnut Hill, an affluent, historic neighborhood lined with antique shops, art galleries, cafes and farmers' markets. There she encountered Lisa Strom, a Holocaust survivor who ran a shop named El Quetzal. The quetzal is the national emblem of Guatemala, a fabled bird found in Central America, sacred to the ancient Mayas and Aztecs.
"For 43 years, this idea has enabled me to live and travel and care, become a single mother and care for an elderly mother and all these things."
Their meeting was kismet. Strom immediately took Gardner under her wing, inviting her to work in the shop. During her tenure, Strom repeatedly encouraged her: "Get a van and drive down to Central America, fill it up, and come back!"
Eventually, Gardner did just that, journeying with a friend through the Yucatan peninsula, landing in the Guatemalan village of Chichicastenango, then continuing to Panajachel, located below the hills of Sololá, an area made famous by 1992 Nobel Peace Prize winner Rigoberto Menchú for her efforts to end the oppression of indigenous peoples in Guatemala.
Now a landmark tourist destination affectionally known by locals as "Pana," it was then a sleepy, dusty, hippie backwater on the shores of the magical Lake Atitlán, one of the earth's so-called energy or spiritual vortexes, described by Lonely Planet as "the closest thing to Eden on Earth."
Destiny provided exactly what Gardner had long imagined.
From Retail to Flea Markets to a Street Vending Stand
Sadly, Strom discovered she had a terminal illness and offered Gardner the opportunity to take over the shop in Philadelphia. However, the confines of brick and mortar and retail hours didn't suit Gardner's free spirit.
Significantly, Gardner was the primary caregiver for her aging mother, Ida, who was descending into dementia. Needing a steady income and flexibility, she began waitressing at a neighborhood café in historic Germantown, where she lived with and cared for Ida. Determined to see if she could make a success of her trading enterprise, she used her days off to set up a small folding table at area flea markets.
Soon she staked out a regular spot at the busy Center City intersection of Broad and Market, plopping down a beach chair next to her table so she could keep a watchful eye on Ida.
Gardner's personality captivated her professional clientele of lawyers, bankers, doctors, elected officials and city administrators, who encouraged her to apply for a formal street vendor license.
With a growing roster of regular clients, she sensed she needed something sturdier than a card table to display her grown inventory.
"I envisioned exactly what I wanted," Gardner says, "a substantial stand that I could quickly construct and deconstruct each day."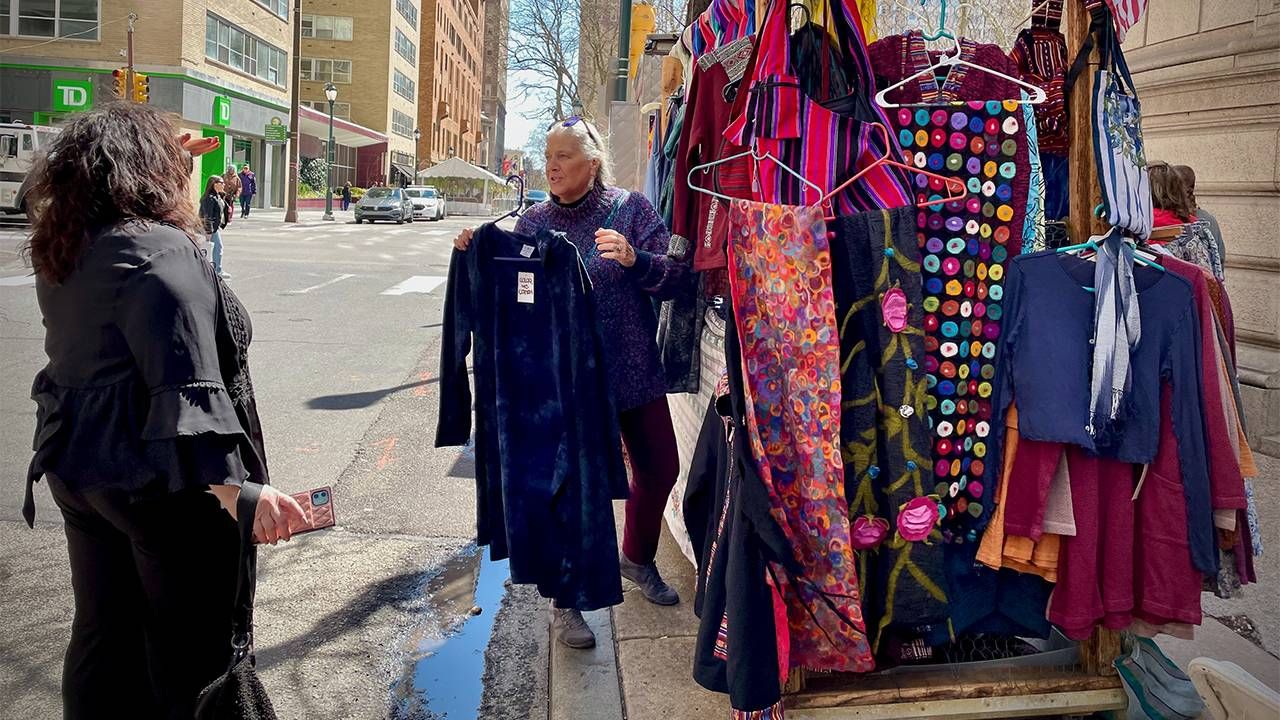 A carpenter named Carl came to the rescue, building Gardner's simple design that has withstood the test of time. Constructed of two hollow doors, a frame of wooden two-by-fours, held together with four nails and a few pieces of hardware, her stand is as much a Philadelphia landmark as any of the city's historic facades. Impressively, day in and day out she has hauled this contraption in her equally iconic, ancient Ford Econoline van.
Eventually, she established her "headquarters" on the retail corner of 18th and Walnut Streets. This downtown nexus is where boomers, bankers, lawyers, and politicians are as likely as students from the nearby University of Pennsylvania and Temple University to line up for Gardner's eclectic items, from scarves, hats, mittens and sweaters to her ever-popular beaded key chains.
"You know," she broadly smiles, "for 43 years, this idea has enabled me to live and travel and care, become a single parent and care for an elderly mother and all these things. And it was just as simple as they say; keep it simple, stupid."
'Just One More Sale'
Full disclosure, I have known Grace Gardner for over 40 years, from working together at that Germantown café, to traveling to her magical Guatemala, to celebrating and commiserating life's many milestones. This work of hers requires high physical and emotional stamina and strategy. Before she ever pays herself, her beloved Guatemalans receive their fair share.
I wondered what it was that initially drew her to the issues of indigenous peoples.
"I was drawn to the intuitive wisdom of these original peoples," she says. "I saw that they possessed insight about how humans could have a healthier environment."
This aligns entirely with Gardner's philosophy and principles. She leaves a light footprint on the earth, living an authentically modest lifestyle, earning just enough to keep food on the table and that old van going, to have put her 30-year-old son, Jake, through university, and to have built a stylish but simple casita in Santa Cruz, which like her neighbors, does not have electricity but runs on propane.
People constantly ask Gardner, how much longer she's going to do this?
"Until I don't want to do it anymore," she grins. "I could be like eighty, with my card table out there again, and people will say, 'Grace, don't you think it's time to go home now?' and I'll say, 'Just one more sale!'"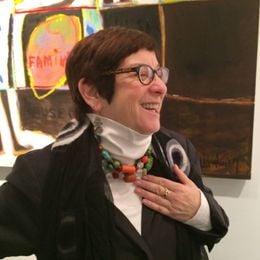 Susan Schaefer



Susan Schaefer is a widely published independent journalist, creative writer, and poet. Born and raised in Philadelphia, she was co-publisher and editor of its edgy downtown biweekly, the South Street Star. Most recently she was a columnist and features writer for Minneapolis' Southwest Journal and Minnesota Good Age magazine. Her articles have appeared in the Minneapolis Star Tribune, Philadelphia Inquirer, the Philadelphia Daily News, Mill City Times, the Seward Profile, and the Netherlands' Crossroads Magazine.  
Read More