A Renowned Illustrator and Blood Cancer Survivor Undertaking Health Advocacy
He's encouraging those with rare blood cancers to reprioritize their health.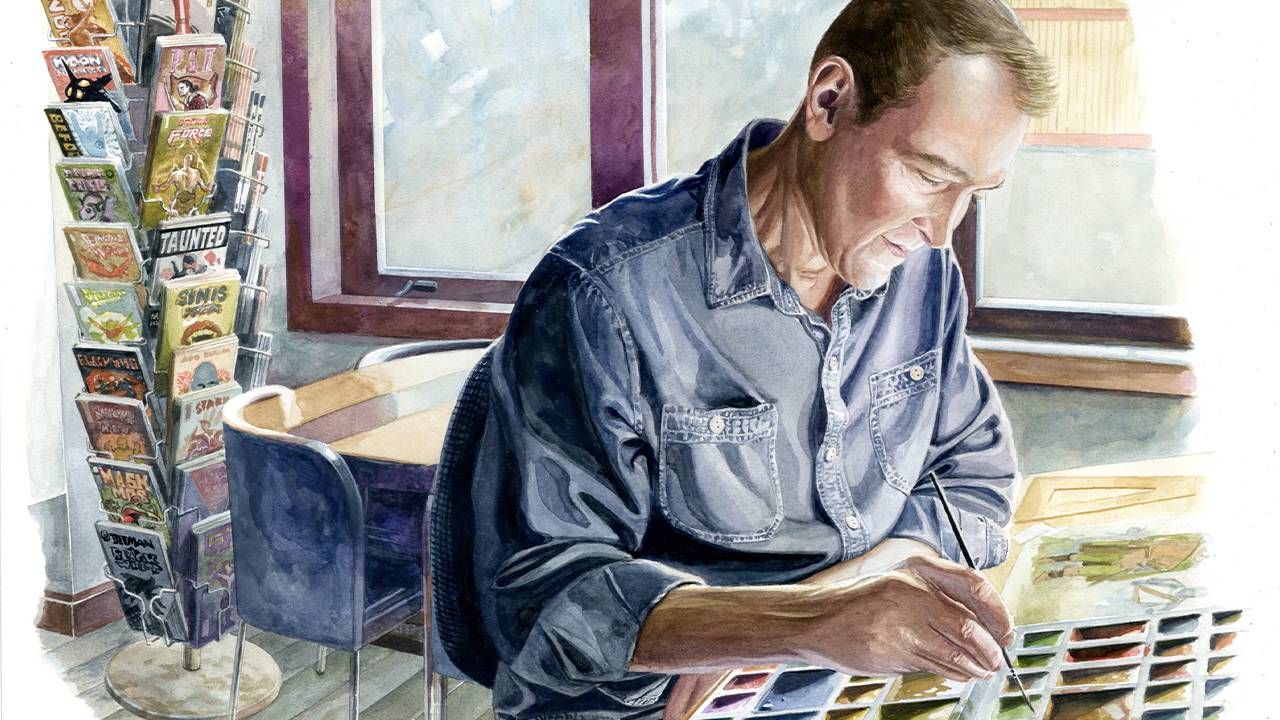 (Editor's Note: This content is sponsored by Incyte Corporation.)  
From superheroes to supervillains, bringing characters to life through comics requires an imagination and an appreciation for strength, determination, and hope that inspires. For over 25 years, JG Jones has developed realms and characters that draw readers in and sometimes even help them escape reality. 
While working on comic book illustrations, Jones began experiencing lightheadedness and extreme fatigue, leading to days where he'd fall asleep at his drawing table and wake up hours later, with his pencil still in hand. Although he initially chalked up these symptoms to keeping late hours and working too hard, when an important deadline was missed, Jones realized he needed to get to the bottom of what was causing the growing fatigue. 
During a visit to his doctor, it was clear that something was wrong when his blood was too difficult to draw due to its thickness. Following additional tests, Jones was diagnosed with polycythemia vera (PV), a rare, chronic blood cancer that is part of a group of blood cancers called myeloproliferative neoplasms (MPNs).(1) Almost all patients with PV have a mutation—or change—in a certain gene in the body called the Janus Kinase 2 (JAK2) gene, which results in the bone marrow producing too many red blood cells and platelets, causing the blood to thicken.(2)
PV can occur at any age, but is more common in people over the age of 60 and has been found to affect men slightly more than women.(2) It usually develops slowly and is progressive—meaning it can worsen over time.(2,3) Some people do not have symptoms for many years, and in a small number of people, like Jones, PV may lead to other blood cancers, such as myelofibrosis, a disease in which scar tissue develops in the bone marrow, or acute leukemia.(2,3,4)
"Although scared, I was glad that I went to the doctor and she didn't dismiss or ignore my symptoms," Jones said. "This diagnosis was the answer to my growing symptoms and quickly motivated me to take an active role in my health and MPN journey. I also learned the value of regular communication with my doctor and the importance of being transparent, sharing any new signs or symptoms, and asking questions—and a lot of them—at every appointment to get the best care." 
While PV has impacted Jones' life profoundly, he meets each day with growth, determination and support. Through his wife, Dawn, as well as friends, family, and online support groups, Jones has found comfort and encouragement throughout his nearly 10-year long journey living with the disease. 
Over the years, Jones has grown passionate about health advocacy and helping others living with MPNs. To share fellow patient stories and shine a light on this rare disease, Jones has partnered with Incyte in Rare Reflections: MPNs Unmasked, an initiative focused on educating people about MPNs and sharing the powerful and personal stories of those who are living with, or closely impacted by them.  
"Being able to share my journey and the journey of others, all while encouraging those living with chronic conditions to prioritize their health, has been immensely rewarding," Jones said. "The MPN community is resilient, and I am grateful to help share their dynamic and inspirational stories."  
To learn more about Jones' journey with PV and other rare blood cancers, and to view the illustrations from Rare Reflections: MPNs Unmasked, visit Voices Of MPN. 
The content presented in this article is not medical advice and should not replace a conversation with your Healthcare Professional, who is the best source of medical information about your individual diagnosis and management plan. 
©2021, Incyte Corporation. All trademarks are the property of their respective owners. MAT-HEM-02672 12/21 
(1) Understanding MPNs. MPN Research Foundation. http://www.mpnresearchfoundation.org/Understanding-MPNs. Accessed October 2021. 
(2) Polycythemia Vera Facts. Leukemia & Lymphoma Society. https://www.lls.org/sites/default/files/file_assets/FS13_PolycythemiaVera_FactSheet.pdf. Accessed October 2021. 
(3) Polycythemia vera. Mayo Clinic. https://www.mayoclinic.org/diseases-conditions/polycythemia-vera/symptoms-causes/syc-20355850. Published March 18, 2021. Accessed October 2021. 
(4) Myelofibrosis Facts. Leukemia & Lymphoma Society. https://www.lls.org/sites/default/files/file_assets/FS14_Myelofibrosis_Fact%20Sheet_Final9.12.pdf. Accessed October 2021.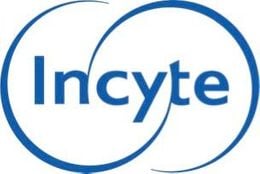 Incyte is a Wilmington, Delaware-based, global biopharmaceutical company focused on finding solutions for serious unmet medical needs through the discovery, development and commercialization of proprietary therapeutics. For additional information on Incyte, please visit Incyte.com and follow @Incyte.