Can Adult Siblings Get Along When Caring for Parents?
How that struggle can be helped by storytelling
There's really no getting around the complicated relationships among siblings caring for parents. While some families work almost seamlessly as a team, others are like ships passing in the night, sharing little except a rotating schedule. And for some, conflict can be high.
Most of us try to make sense of these relationships through a method dating back to prehistoric times: storytelling. While it's not the kind of storytelling that might immediately come to mind, this approach helps siblings manage and overcome the dynamics and challenges of caregiving, according to a new study.
What Is 'Storytelling' in Caregiving Relationships?
This "narrative sense-making" is how we frame our understanding of what's going on and how we give meaning to shared parental caregiving.
"It's playing through experiences in our minds and telling stories to ourselves and others to make sense of it retrospectively," says lead study author Danielle Halliwell, a researcher at New Mexico State University. Strong, supportive sibling relationships can help with the psychological coping and well-being of family caregivers, but not everyone is so lucky. And often, our expectations don't live up to the ideal created by the media or by society.
"Culture plays a large role in how we think we should go through life transitions with family members, so when it doesn't go like that, it's disappointing and we try to make sense of it by how we talk about it," Halliwell explains.
3 Nearby Siblings, 3 Approaches Caring for Parents
For Kaye Vivian, her life situation — newly separated, self-employed and not tied to a specific location — dictated that she would move to Houston to live with her 89-year-old mother. Two siblings live near their mother, two others live out of state.
"My one brother who lives here is not that kind of caregiver," Vivian explains. "He'll clean up the yard or bring dinner, but doesn't have the kind of time you really need from people." Her sister lives down the block from her mother, but withdrew from the caregiving scene after several years as the primary point person.
Vivian tells herself that her sister really wants a separate relationship with their mother and that the bad feelings between this sister and her stem from a sense of no longer being needed. It's created a lot of anger and resentment, but "couldn't be further from the truth," Vivian says. In fact, her sister is still very much needed.
Lack of Communication Stokes Conflict
Humans are storytellers by nature, says Halliwell. We set up narratives so life makes sense — A happened, so B happened, so C happened, and so on. When she and her colleagues queried 20 caregivers with siblings about their caregiving roles and relationships, the stories came gushing out.
Three major themes emerged: inequitable division of tasks, ideal versus reality,and interconnectedness (growth and challenges in relationships). Real life obstacles get in the way, and families do the best they can, but a lack of communication among siblings creates a lot of negative experiences, Halliwell found.
Like Vivian, many primary caretakers expressed disappointment with siblings because they thought they could depend on them more. On the flip side, less-involved siblings resented their brothers' and sisters' lack of appreciation for what they did contribute.
Some described tumultuous, declining relationships between themselves and their siblings, while others refashioned the dynamics into something more positive. One participant likened her family to "a flock of birds flying in a V formation" which not only saves energy and increases efficiency, but allows for the one in front to drop back when tired and for another to take the lead.
Caring as a Team
That's similar to the relationship Barbara Glickstein has with one of her brothers. She says they're a team who "have each other's backs" as caregivers for their 92-year-old mother, who has dementia. Their mother is in assisted living, but Glickstein and her brother visit often. They also handle the finances, consult with staff and aides and take her to appointments and on outings.
"When one of us is busy with family stuff or on vacation, the other just steps in," she says.
Their sister lives out of state and is in touch by phone, but only visits sporadically. "She's got a family and it's impractical for her to help; she's got her own issues," Glickstein explains. Another brother lives nearby and visits socially, but does no other caregiving, she says. "I don't rely on him for anything." She points out that the current relationships mirror the family dynamics while growing up.
Talk Early
Families should have conversations about caring for parents sooner rather than later, Halliwell says. Don't wait until there's a crisis like a heart attack or a fall to suddenly be thrust into a caregiving role, she advises. That's often when unpleasant things are said and feelings are hurt.
If you're already a caregiver, she suggests:
Talking with your siblings and painting a clear picture. Let them know you need help managing if you're the main person, or that you need a break and that someone else needs to step up.
Being understanding of each sibling's unique demands and schedules, their strengths and limitations. Many conflicts arise because siblings don't take on the perspectives of their brothers or sisters.
Being open and communicating what you can and can't do, or where you feel you can best help. For instance, you might offer to help manage finances or deal with insurance if you have the expertise.
Writing down your thoughts and stories, especially if you normally confide in a sibling and feel you can't. It will help alleviate some of your frustrations.
Taking time to care for yourself. Eat right, get enough rest, take a walk, go to a movie or go out with friends regularly.
Communicating with your siblings if you're not happy with your role or responsibilities. Don't let resentment or anger build up.
"Whatever you can do will be helpful and beneficial," Halliwell says. "Don't put so much pressure on yourself to have that perfect, ideal caregiver scenario we see in pictures and movies."
Be realistic and don't just tell yourself stories to rationalize another's behavior. Remember: your well-being is at stake, too.
Next Avenue Editors Also Recommend: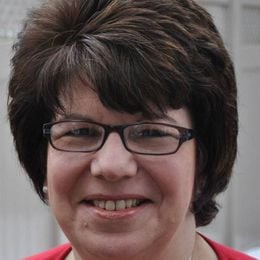 Liz Seegert
New York-based journalist Liz Seegert has spent more than 30 years reporting and writing about health and general news topics for print, digital and broadcast media. Her primary beats currently include aging, boomers, social determinants of health and health policy. She is topic editor on aging for the Association of Health Care Journalists. Her work has appeared in numerous media outlets, including Consumer Reports, AARP.com, Medical Economics, The Los Angeles Times and The Hartford Courant.
Read More