Why The Door Is Closing on Affordable Housing in One Midwestern Community
For this woman, finding an affordable home for her 63-year-old mom is proving nearly impossible
Evelyn Myles lives in a small two-bedroom condo in Darien, Ill., a Chicago suburb of approximately 22,000, with her husband, their college-aged daughter, a cat and, since April, her 63-year-old mother. Before that, her mom lived with another relative while caregiving for her son, Myles' disabled brother.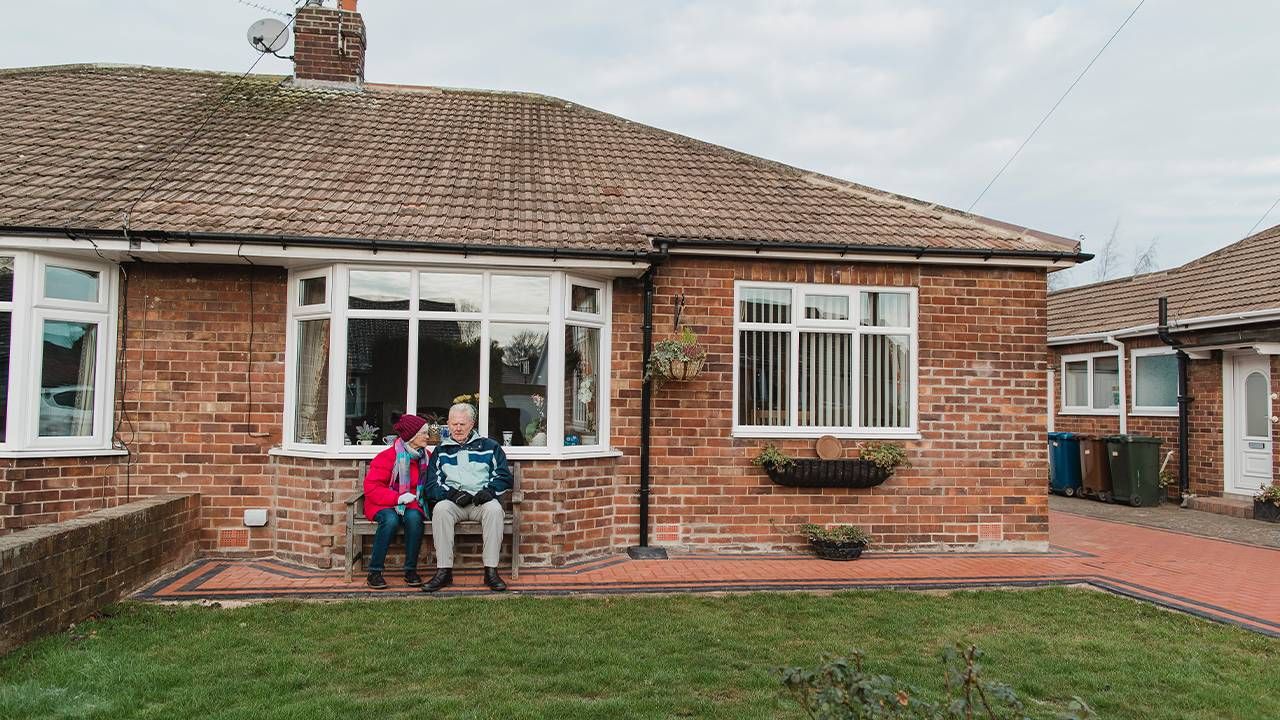 Following her brother's death from COVID-19 in November 2020, the relative eventually relocated out of state for a new job, rendering her mom essentially homeless. Myles didn't hesitate to invite her and her dog to move in until she found a place to live.
But what first seemed like a short-term arrangement has turned into a time-consuming campaign to find an affordable apartment. Myles discovered that wait lists for a voucher to help pay market-rate rent can take months, even years, due to high demand for a limited quantity.
As for subsidized housing, her mother's age automatically consigns her to buildings for people 62 and older. Myles' hunt, therefore, includes additional long wait lists for the insufficient supply of low-income senior housing in nearby cities, such as Naperville, Ill.
Like many caregivers, Myles' mother had a career before prioritizing the care of her disabled adult child who required use of a wheelchair and lived in a nursing home. She now resembles a growing number of family caregivers: female and unpaid, who, if they experience a financial hit, can make it difficult to afford housing and pay bills during retirement-age years.
So, why is this? Two major barriers affect affordability throughout the U.S.:
Zoning ordinances that restrict density, building height and land-use alternatives
Many local zoning laws mandate limits on building height, unit size and land-use options with the intent to promote single family homes and low density. A 2020 Brookings Institution analysis noted that affordability could be improved by reforming land use regulation to allow for smaller, more compact housing.
Inadequate incomes for market-rate, single-family homes and apartment rentals
According to a 2021 Joint Center for Housing Studies report from Harvard University, the median-income renter could not afford monthly payments on median-priced homes in more than half of U.S. states and households with moderate to high incomes also struggled to buy homes. The report said: "Although long the plight of lowest-income renters, cost burdens have moved up the income ladder." CoreLogic, a data analytics firm, recently reported that U.S. single-family rent growth increased 8.5% in July 2021, the fastest year-over-year increase in 16 1/2 years, further illustrating pressures from a limited housing stock and insufficient earnings.
Former Naperville city councilwoman and planning commission member, Judith Brodhead, knows just how complicated and fraught the issue of affordability has become, locally and nationally.
"I do not have any terrific solutions and if we (Naperville) did, we would have done it a long time ago," she said.  
"Every single day, literally every day, when I'm done working or in the morning before I start working, I'm on my phone, logging into the housing authorities, logging on [real estate websites]. It's very exhausting."
Naperville isn't unique. Cities across the country have begun to recognize how restrictive zoning adversely affects residents by suppressing housing stock and, therefore, affordability.
Adds Brodhead: "We have a lot of huge homes that are not housing very many people." For many people looking to buy, large homes are out of financial reach.
The DuPage Housing Alliance (DHA), in DuPage County, Ill., advocates for affordable housing solutions and notes, "Many of those working in Naperville would choose to call it home if only a slightly larger portion of the housing stock were more affordable. Seniors might no longer be priced out of the homes in which they raised families if there were programs in place to help them."
The DHA also points to Naperville's long-time inability to meet the Illinois Housing Development Authority's affordable housing guideline of 10% of year-round housing stock. That's true, even though city-hired consultants have identified tools, such as enactment of an inclusionary zoning ordinance, rezoning and leveraging publicly owned lands, and establishment of an affordable housing trust fund to help increase affordable housing from the current level of 7.5%.
Priced Out of the Housing Market
Early in her search, Myles visited a market-rate studio apartment that looked like a good option for her mother. But the management company determined that her mom's Social Security check wasn't enough to cover rent plus utilities, groceries and emergency expenses.
Myles realized then that, "You're gonna not be able to have healthy food, you're going to be choosing which bills to pay and which not to pay. I just don't think that that's the right situation to put her in. If you go 'market,' nothing is under one thousand dollars [a month]. And if it is, it might not be a very nice place."
Myles learned this when making phone inquiries for market-rate apartments. "Ears close when you even say the words homeless or affordable housing," she said.
Resistance to Affordable Housing
Resistance to zoning changes from local residents is huge, says Brodhead. They are vocal in their concern that such changes will reduce property values and ruin neighborhoods. There is also a significant amount of "fear of other" and, Brodhead said, "that's why education about this is so important, because [of] peoples' fear of low-income housing."
"Everything necessary to start creating a more inclusive and affordable Naperville community exists, but city leadership apparently lacks the political will to do so."
Take Naperville's new micro-unit apartments. It took developers and city officials over a year to get the community behind them by incorporating messaging that, Brodhead said, implies, "These are people like your mother or your grandmother, adult child, or even like a student. These are people just like you, these are people you do not have to fear. And (they) are worthy residents."
The new developments containing micro-unit apartments have rents labeled by proponents as affordable. But they can be raised each lease period. In addition, affordable housing advocates note that micro-units, typically around 350 square feet, are not a realistic option for couples or families with children.
Jay Mitchell, a member of the DHA and a board member of the HOPE Fair Housing Center, a nonprofit dedicated to eliminating housing discrimination across Illinois, puts it this way: "Concerned citizen groups, affordable housing developers, nonprofit organizations and consultants, specializing in helping municipalities move forward with affordable housing, have all made themselves available to Naperville's city council and staff. Everything necessary to start creating a more inclusive and affordable Naperville community exists, but city leadership apparently lacks the political will to do so."
Meanwhile, more than six months have passed since Myles' mom moved into her condo, and the search for something affordable and safe continues. The hunt, Myles says, is like a working a second job.
"You've got to have a flexible job," she says. "Every single day, literally every day, when I'm done working or in the morning before I start working, I'm on my phone, logging into the housing authorities, logging on [real estate websites]. It's very exhausting. It's like I'm doing project management just to do this."
As of October 2021, Myles and her mother were still navigating this search.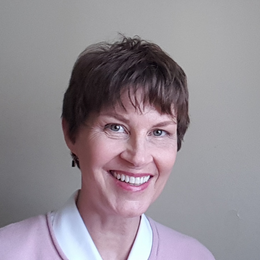 Jane French
is a freelance writer, nonprofit administrator, caregiver and long-time advocate for older adults. Find her on Twitter @janefrenchwrite or visit her website janedfrench.com.
Read More