After 25 Years, We're Finally Married
I decided I was ready, so our entire family came together for a loving celebration
My best friend, Marcia, looked at me with a blank stare and said, "You're doing what ... getting married? Why?" 
Steven and I have lived happily together for 25 years. We grew a successful business, moved around a bit, had grandchildren, and still liked and loved each other.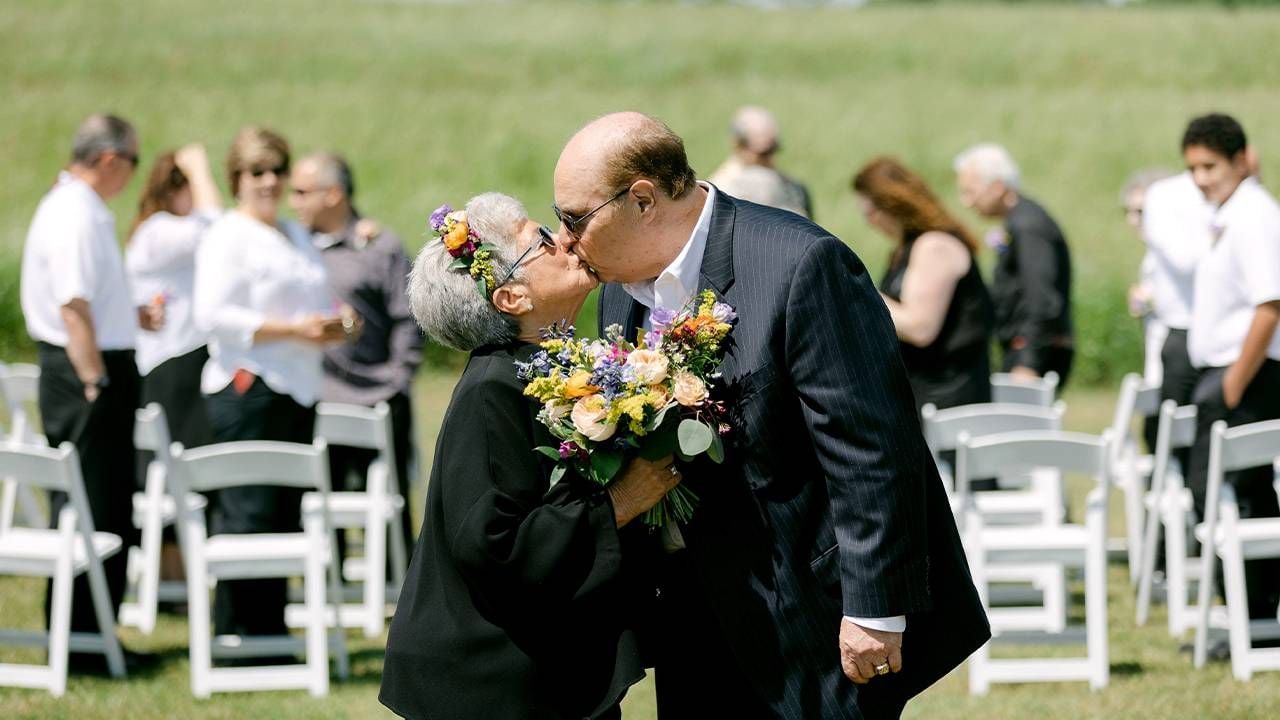 Steven is a professional comedian, playwright, and author. He's always kidding around. He told his friends that he had gotten me pregnant. They responded that if that wasn't the reason, why rock the boat?
After making the decision to get married, we looked at each other and said, "Now what do we do?"
Over the years, Steven asked if I wanted to get married. To be honest, I wasn't ready. My first marriage crushed my confidence and independence. I felt the term "marriage" implied subordination and I needed time to recuperate. Yes, 25 years is a bit long to test the waters.
Finally, after over two decades together, several surgeries and turning 70, I considered myself ready for marriage. I was also tired of lying when we called each other husband and wife without being legally married. 
"What if the hospital checked our status and wouldn't let Steven visit me after surgery?" I thought. And I cringed hearing titles like life partner or significant other that are used for couples who cohabitate without marriage.   
After making the decision to get married, we looked at each other and said, "Now what do we do?" Do we just go to City Hall or elope to Las Vegas? Do we have an actual wedding ceremony? How large should it be? Family? Friends? And who do we invite? Do I wear a white gown? Does someone give me away?" It was both a confusing and exciting time. 
So Many Decisions to Make
When family, friends, neighbors, and acquaintances heard the news, most said "How cute" or "How sweet" or "Why?" Are those questions asked to all couples getting married or just couples over a certain age? 
When I went online to look for a gown, all I could find were gowns for "grandmother of the bride" not "the bride." I finally decided on a classy black pants suit that I've had for years. That encouraged me to have a black and white wedding theme. All invited could wear anything that was black and/or white. I truly didn't care if it was jeans or T-shirts.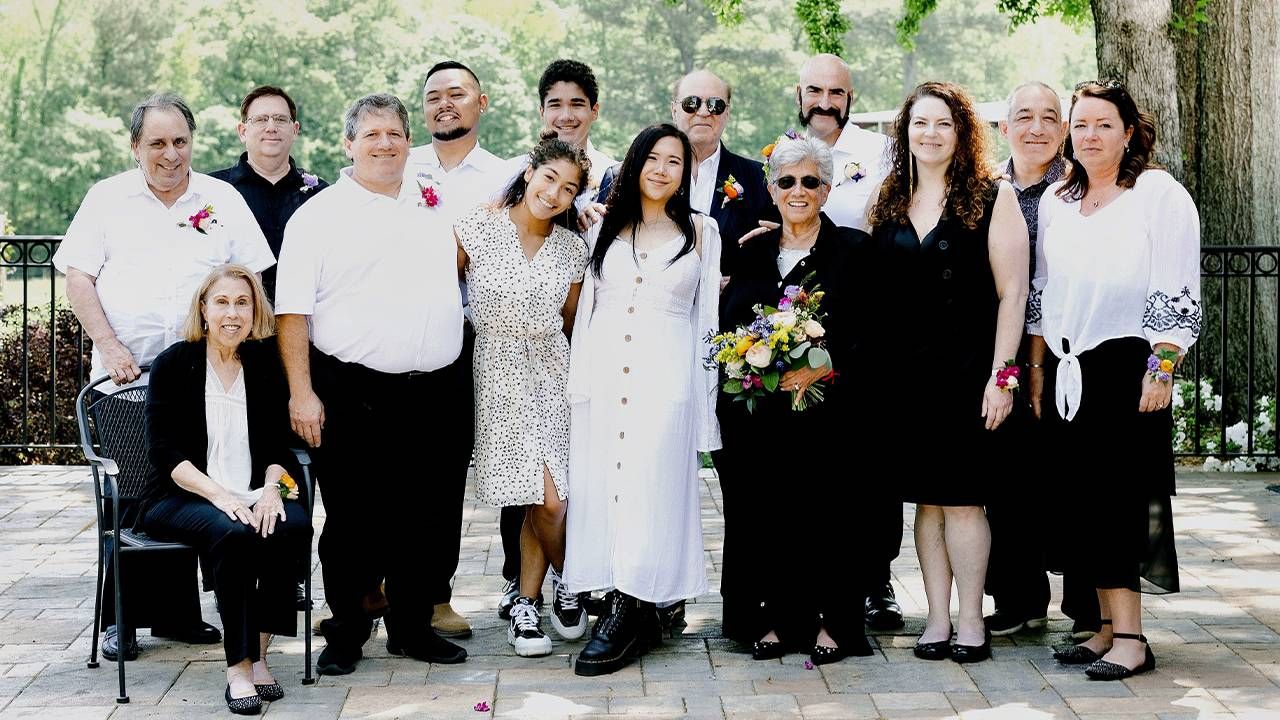 More decisions had to be made. Finally, we chose to have an actual wedding ceremony. We invited the entire core family. That included all our children and their mates/partners, my sister, grandchildren, a nephew, two friends and the officiant, for a total of 21 people including us. 
We chose a gorgeous venue in the country, a florist, violinist, photographer, and caterer. Our officiant is a close friend who is an Episcopal bishop. We set the date for Thursday, April 28 at 11 a.m. with brunch to follow the ceremony.
Our 24-year-old granddaughter started crying on the phone. She was so touched and happy and kept saying "My first wedding is my grandparents." 
One of our sons and his two children live in Hawaii. We invited them, but really didn't think they would come. They are swamped with obligations; one child was graduating from high school. She's also a gymnast competing in the western division finals. She had two meets: one right before the wedding and one right after, also final exams, and a prom. 
The Hawaiians are also packing to move from Hawaii to Arizona. In the end, they arrived the night before the wedding and left the day after. I was genuinely touched and appreciative of their efforts and love.
A Perfect Spring Day
Steven arranged all the flights and hotels for those who needed rooms (nine people were staying at our home for five days), car services from the airport to the hotel, hotel to the venue, and back and forth from the hotel to our home.
Had I known that getting married would get everybody together, I might have done this 20 years ago.
Our son, Seth, who is a chef and sommelier, planned our food menu for our home because I couldn't find an available caterer. He prepped, cooked, and served. Everyone else cleaned up. I was a bit concerned about how it would turn out, but it was amazing. Nothing like having a chef in your family! 
The day of the wedding was a perfect spring day in Georgia. Full sun, light breezes, a profusion of mixed, vibrant flowers and even three cows in the meadow! Our ceremony was in a field of clover. 
The violinist played songs we chose, and Steven's daughter accompanied the violin and sang a song for us before we cut our cake.
It's sad to say, but it had been 30 years since the entire family was gathered. Had I known that getting married would get everybody together, I might have done this 20 years ago.
I asked Marcia, "Will I feel any difference between living together and being married?" She said I would. 
I believe that my husband, Steven, already does feel a difference. How do I know? Recently, we went to a farmers market and in the middle of the market, he shouted out, "Hey everyone, this is my wife!" I reached up and pulled him down for a kiss. 
What a lovely way to start the next 25 years!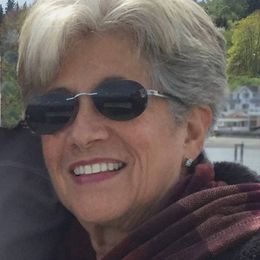 Jane Evers
pioneered the fields of multi-image which evolved into multimedia and documentary videography. Early woman-owned production company, educator, and author. Currently, co-producing and directing episodes of "Political Correctness & Other Forms of Insanity" for The Golden Network TV channel, streaming on ROKU. 

Read More