The Age Discrimination Law at 50: A Mixed Bag
One likely unintended consequence and a few ideas for improvement
This year marks the 50 anniversary of the federal Age Discrimination in Employment Act (ADEA), passed during a flurry of initiatives during the Kennedy and Johnson administrations to boost civil rights and improve the quality of life for older Americans. (Think liberalizing Social Security and the passage of Medicare, Medicaid and the Older Americans Act.)
But before you roll out a cake and celebrate for this golden anniversary, it's worth taking a hard look at what the age discrimination law has really done.
How the Age Discrimination Law Likely Backfired
I have, and am here to report that although the law has been somewhat effective in lessening age discrimination in the workplace, it may have had one gigantic, unpleasant, unintended consequence: The Age Discrimination in Employment Act may be a factor in why older workers are less likely than their younger peers to find a new job after a layoff.
The original ADEA protected workers between ages 40 and 65 from discrimination in hiring, firing and other conditions of employment at employers with 20 or more workers. Congress subsequently strengthened the law and eliminated the upper age limit.
Layoffs Then and Now
When Secretary of Labor W. Willard Wirtz testified before a Senate subcommittee in 1967, he noted that applicants over 55 were barred from half of all job openings in the private sector and that workers over 65 weren't welcome, period. These days, thanks in part to the law, older workers appear less vulnerable, on average, to being the sole target of layoffs during a restructuring. Very few employers — especially large ones with human resource departments —engage in that kind of overt discrimination anymore (especially the version that leaves a trail of e-mails and public outbursts).
And the ADEA did improve job prospects of older workers at first, especially since the legislation was accompanied by other reforms, including ending mandatory retirement.
But over time, experts I interviewed say, the law has made some managers reluctant to add protected older workers to the payroll. They don't want to risk the chance of an age-discrimination lawsuit after hiring 50+ employees.
What Still Needs to Be Done
And 50 years in, the evidence is overwhelming that much more needs to be done to quash discrimination against workers and job applicants based on their age.
Formal age discrimination claims filed with the U.S. Equal Employment Opportunity Commission (EEOC) peaked at 24,502 in 2008 during the recession, yet in 2016, filings remained at an elevated level of 20,857. These claims are just the tip of the proverbial iceberg. Most older workers don't bother to formally protest age discrimination, figuring it isn't worth the time or expense to litigate. But sit down and have several drinks with aging colleagues and neighbors and it won't be long before you hear them swapping stories about age prejudice on the job or on the job hunt.
Two Fronts Worth Noting
Two fronts in the fight against age discrimination by employers stand out in particular.
First, age discrimination is still pervasive when it comes to hiring older workers. This is the troubling frontier of age discrimination in the job market. Some labor market research by Joanna Lahey, an economist at the Bush School of Government & Public Service at Texas A&M University — the Age, Women, and Hiring: An Experimental Study — is illuminating. Lahey sent out resumés to almost 4,000 firms in the Boston and St. Petersburg, Fla. areas in 2002 and 2003, focusing on women with work histories of 10 years or less who were applying for entry-level positions. The only difference in the resumés was age, which ranged from 35 to 62. Lahey discovered that applicants under 50 were 40 percent more likely to be called back for an interview than those over 50.
Second, stereotypes that peg older workers as low-productivity employees who are stuck in their ways remain infuriatingly durable. "One thing that always strikes me is social attitudes," says David Neumark, economist and director of the Center for Economics & Public Policy at the University of California, Irvine. "People who would never make a racist or sexist joke will make an ageist joke without thinking about it. The social acceptability of that is remarkable."
The Climate in Washington
It's unlikely that policymakers will try to put more teeth in the Age Discrimination in Employment Act anytime soon The Trump administration and Republican control of Congress have Washington focused more on cutting employment protections than expanding them. Labor Secretary nominee Andrew Puzder told a restaurant industry conference shortly after the election: "More government is not the solution to every problem. It's the problem to every solution."
But age discrimination is real and won't disappear on its own. A U.S. Government Accountability Office report from 2012 noted that focus groups participants said "they believed employer reluctance to hire older workers was their primary reemployment challenge, and several cited job interview experiences that convinced them age discrimination was limiting their ability to find a new job." In a 2013 AARP survey, 71 percent of workers age 57 to 64 said they'd seen or experienced age discrimination at the workplace.
Problem is, age discrimination is hard to prove in court, especially since the 2009 Supreme Court decision known as Gross vs. FBL Financial Services, which made it tougher than ever to prove age discrimination.
Age Discrimination Reforms Worth Considering
What kind of reform might move the age discrimination needle?
AARP has proposed legislation — The Protecting Older Workers Against Discrimination Act — that would restore the burden of proof to where it was before the Gross decision and ensure that the same standards are used for all employment discrimination victims. There isn't much hope that this legislation will become law anytime soon, though.
A potentially swifter change is for the EEOC to spend more resources combating age discrimination in hiring. For instance, the agency could embrace periodic surprise hiring audits, using anonymous testers of different ages to see if firms are practicing age discrimination. "The thought is that the threat of an audit would lead firms to discriminate less in hiring," says Lahey.
The government could name names and impose financial penalties when it turns up instances of malfeasance. "It's like a speeding ticket," says economist Neumark. "The high-penalty, low-probability approach works with government."
Neumark also favors extending ADEA protections to workers at, and applicants to, smaller employers. Older workers tend to change jobs late in their careers and many apply to places with fewer than 20 workers.
A more controversial proposal: Neumark says it's time to think about extending the affirmative action laws to older workers.
How Demographics May Help
Fortunately, the demographics of aging is already pushing employers to rethink their attitudes toward older workers.
Employers routinely complain about a shortage of skilled, qualified workers with the unemployment rate hovering around 4.8 percent. Management seems to increasingly value the experience and knowledge of older workers (if not the cost of their salaries and benefits).
The pressure to reduce age discrimination in the workplace, consequently, will only grow. "Ten years from now, the presence of demographic pressures associated with aging will be even more significant," says economist Nicole Maestas, associate professor of health care policy at Harvard Medical School. "Many more firms will be struggling to retain workers."
Zapping age discrimination would also, experts say, be good for the economy and for government. "Population aging means that public policy must be increasingly concerned with the employment of older individuals, because continued employment implies lower dependency ratios, greater income, more tax revenues, and decreased public expenditures on health insurance, retirement benefits, and income support (depending on the age of the individual and their economic circumstances)," wrote Neumark in The Age Discrimination In Employment Act and The Challenge of Population Aging.
The economics of an aging population is why I think a decade from now — on the 60 anniversary of the ADEA — Next Avenue will be able to publish a far more positive retrospective. Call it the pessimistically optimistic perspective on age discrimination.
Next Avenue Editors Also Recommend: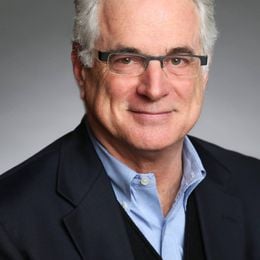 Chris Farrell
is senior economics contributor for American Public Media's Marketplace. An award-winning journalist, he is author of the books "Purpose and a Paycheck:  Finding Meaning, Money and Happiness in the Second Half of Life" and "Unretirement: How Baby Boomers Are Changing the Way We Think About Work, Community and the Good Life."
Read More