How Well Do We Age in the U.S.? Check Our Scores
An aging index compares health, equality and social cohesion among countries
The U.S. has a long way to go in becoming a truly age-friendly society, according to a new international scorecard — the most comprehensive assessment to date of how nations across the world are responding to their aging populations.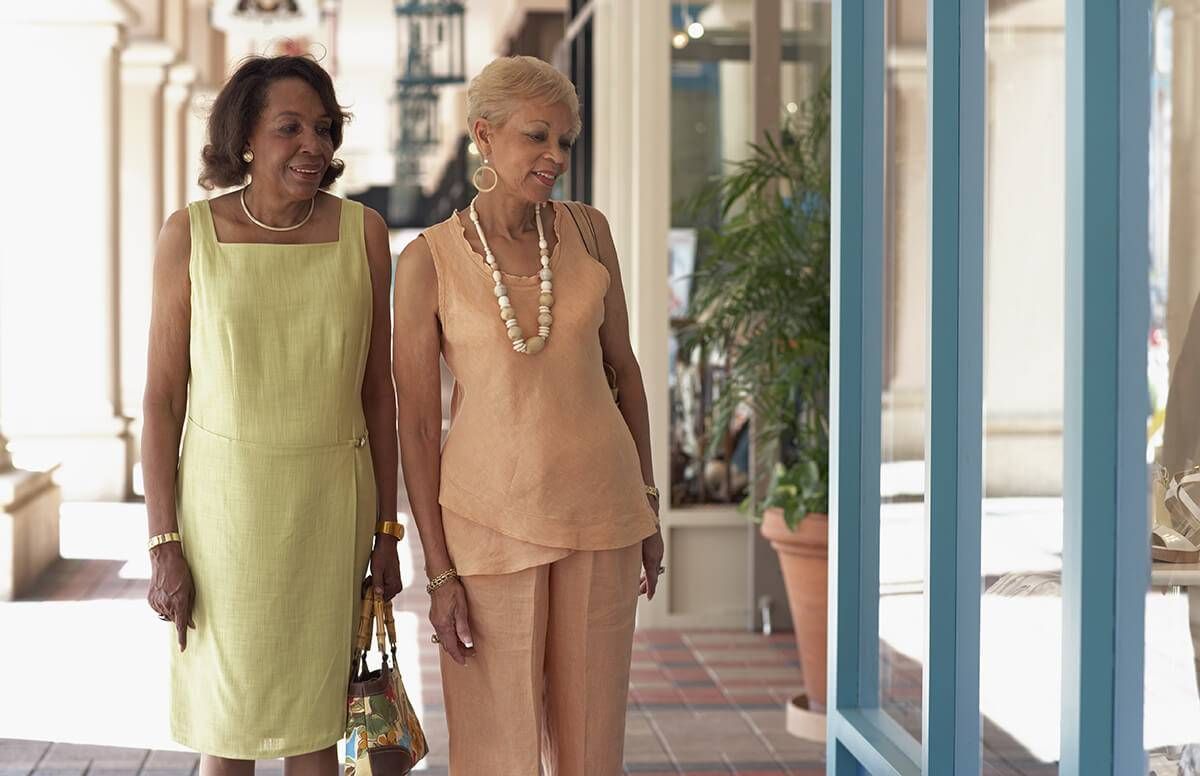 Results were released last month at the International Association of Gerontology and Geriatrics' World Congress in San Francisco.
The United States performed well, overall. With a score of 59.8 (out of a possible 100), it came in third of 18 countries for which composite scores were compiled, behind Norway (with a score of 65) and Sweden (with a score of 62).
Hungary brought up the rear (at 23.5), followed by Poland (at 31.4) and Estonia (33.3).
Many Improvements Needed
Still, striking areas of weakness are highlighted in the analysis: rates of poverty among older adults in the U.S. are high; income inequality is pronounced; public expenditures for long-term care are low; tension between older and younger generations is palpable and healthy life expectancy is below that of several other nations.
"We do pretty well, but we're only 60 percent of where we should be," said Dr. John Rowe, leader of an expert group that compiled the scorecard and a professor of health policy at Columbia University's Mailman School of Public Health.
The scorecard encompasses five broad areas of concern:
Productivity and Engagement (how many older adults work or volunteer, for instance)
Well-Being (for example, how older adults assess their lives and how many years they can expect to live in good health)
Equity (including measures of financial inequality, poverty, hunger and educational attainment)
Cohesion (including measures of social support and interactions between generations)
Security (including measures of older adults' income and perceived safety in their communities)
Defining 'Successful Aging'
The international aging scorecard is the offshoot of the MacArthur Foundation Research Network on an Aging Society, a group of prominent demographers, sociologists, economists, psychologists and health policy experts who began meeting regularly seven years ago to consider what successful aging might look like from a societal perspective. (An earlier MacArthur network had examined successful aging from an individual's perspective.)
"Previously unimagined numbers of people were going to grow old, but policymakers weren't attending to the consequences," said Rowe, who chaired both MacArthur networks.
Over time, as the group deliberated, several basic principles emerged. A successful aging society would offer ways for older adults to remain engaged in productive activities such as work or volunteering, as long as they were able. It would ensure economic security for older adults, lessen the gap between "haves" and "have not's" in later life and provide a safety net for those without resources.
Also, a society that was adapting well to an aging population would foster solidarity and cooperation among young people, the middle aged and older adults. It would promote the health and well-being of older adults, support their families and caregivers and work to ensure that the benefits of lengthening lifespans were evenly distributed among various social and ethnic groups.
Looking at the Evidence
Several years ago, leaders of the MacArthur network decided there was a need for a systematic, evidence-based way to measure how these concerns are addressed at a society-wide level. So, they created an "Aging Index," the basis of the recently released scorecard.
Data comes from the Health and Retirement Survey in the U.S., the Survey of Health and Retirement in Europe and the Organization for Economic Cooperation and Development. Altogether, information from 30 countries is included. (For some countries, data was not available for all of the measures.)
The John A. Hartford Foundation provided funding for the project, along with the MacArthur Foundation.
The U.S.' relatively strong showing was a surprise to Dana Goldman, a network member and a distinguished professor of public policy, pharmacy and economics at the University of Southern California. "In some ways, we like to pick on U.S. social programs and focus on inequality. And there is inequality," says Goldman. "But what you don't see is the extreme poverty that existed before we started programs like Medicare, Medicaid and Social Security. The point is, these programs have been a real success."
How We Compare
A key U.S. strength in the index was keeping older adults productively engaged in their communities. The United States led other nations in this area, in part because older Americans retire later and volunteer more than their peers in other countries, Rowe noted.
But our nation was in the middle of the pack on well-being. In Japan and Spain, the two leaders, healthy life expectancies for people who'd reached the age of 65 were 16.7 years and 15.4 years, respectively, on average. In the U.S., people who celebrated their 65 birthdays can expect another 14.2 years of relatively good health, on average.
Asked about their satisfaction with life on a scale of 0 (worst possible) to 10 (best possible), Americans age 50 and above reported an average score of 7.1, behind Denmark, Norway, the Netherlands, Finland and Sweden.
The U.S. drifted toward the bottom third of the pack, though, on measures of security. That's partly because government spending on long-term care is low — posing a significant risk for older adults who need assistance. Scores were worst in the "equity" arena, in part because inequality is pronounced in the U.S. and other nations have far more generous social programs. In the Netherlands, for instance, 1.5 percent of older adults are poor, compared with 20.6 percent in the U.S.
Using the Results to Motivate
Rowe's hope is that countries will use index results to measure their progress in adapting to their aging populations and, perhaps, motivate them to learn from each other.
In the U.S., he suggested, there's an immediate need to expand geriatric expertise within the health care system and focus far more attention on how older adults function — physically, psychologically and socially.
An academic paper providing complete results from the scorecard is under preparation.