How to Deal With Ageism From Doctors and Nurses
Advice for you or your parents to get the best medical care
The doctor is talking to the daughter who has accompanied you to a medical appointment, not you. A nurse speaks slowly in an unnaturally high-pitched voice, as if you were a child needing instruction.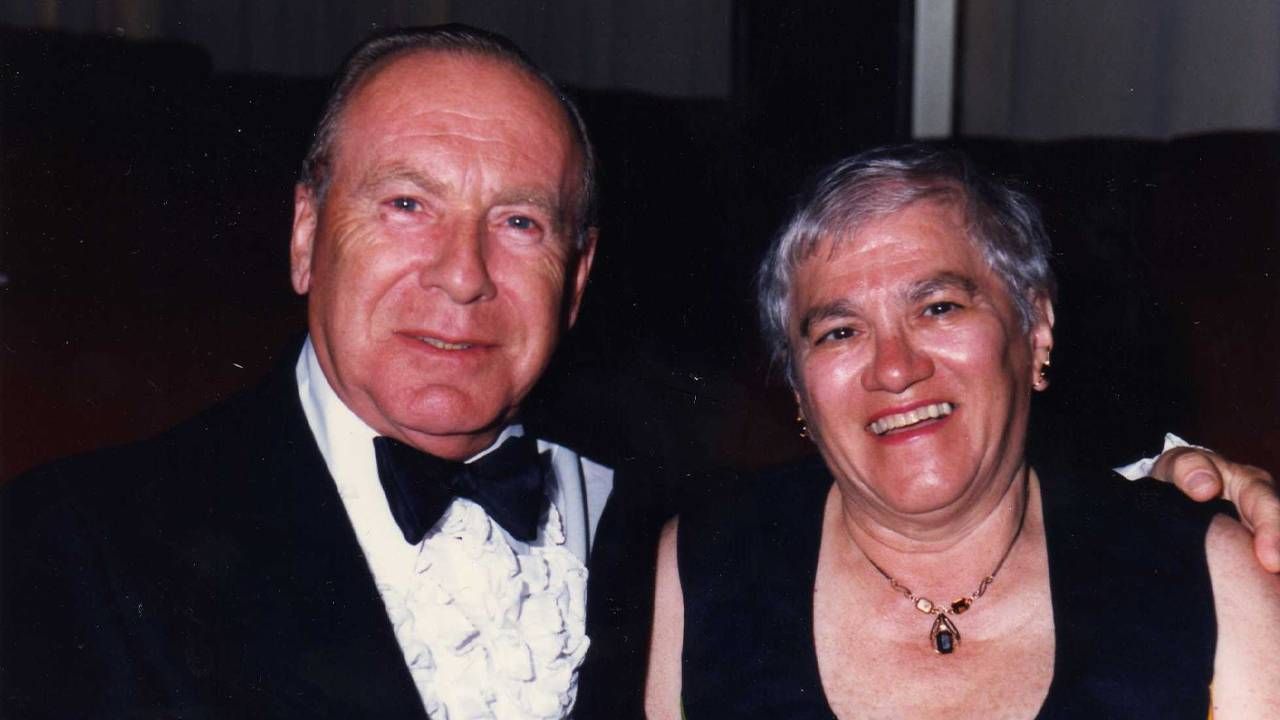 What can you do about manifestations of ageism like these – the devaluing, diminishment or dismissal of older adults based on prejudice against old age?
"I don't confront these people; there's no use doing that. I just dump them and find someone else."
Mostly, people don't know how to respond.
Some stiffen but say nothing. Others speak up but try not to be overly confrontational. And some, like Doris Morgan, 85, a retired scientist who lives in Shepherdstown, W.Va., simply walk away from doctors and nurses who don't treat them as they'd like.
When her long-time physician retired a while back, Morgan began looking for a replacement. It didn't go well. "One doctor never even got around to listening to my heart and lungs. She was in trouble with me from the beginning," Morgan said.
Confront or Cower?
Morgan was also dissatisfied with an eye doctor who told her she didn't have glaucoma — a judgment that contradicted an earlier diagnosis and that another physician reversed. And she didn't care for a dentist who sent a hygienist in to discuss findings from an examination rather than coming in himself.
"I don't confront these people; there's no use doing that. I just dump them and find someone else," she said.
Jeanette Leardi, 69, a social gerontologist and community educator in Portland, Ore., takes a different approach. Her work is deeply informed by her experience caring for her mother and father who died in 1995 and 2003 respectively.
"There's a way of politely calling people out on ageism," she told me. "Let's say I'm an older adult at a medical appointment with my daughter and the doctor is talking to her, not me. You can say 'Doctor, I'm the patient, and my daughter is here to support me. I want to talk to you; let's leave some time at the end when you can talk to my daughter."
Leardi added: "You are paying for medical professionals' services; you are entitled to ask all the questions you want and make sure they communicate with you in ways you understand."
Responding to 'Elderspeak' With Humor
Should a medical professional engage in what's known as "elderspeak" — using overly simple language and sometimes endearments, often spoken in a high-pitched lilting tone — humor can come in handy.
Imagine an aide at a rehabilitation facility asking: "Have we had our bath today?" Leardi said she might respond this way: "I've had mine, have you had yours?" Or "Not yet, do you want to get in the tub with me?" 
Sometimes, matter-of-fact directness to ageism by doctors and nurses may be the best response.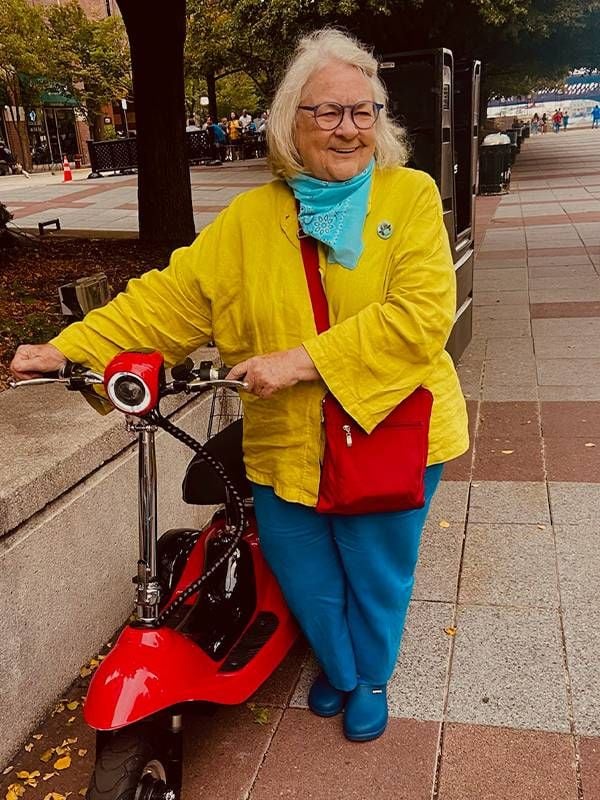 For instance, if a nurse comes into your hospital saying "How are we today young lady?" you might respond "I'm really not a young lady and I'm okay with that," Leardi advised. 
Tracey Gendron, chair of the department of gerontology at Virginia Commonwealth University and author of the forthcoming "Ageism Unmasked," offers another possible response: "You can tell the nurse 'I acknowledge you're trying to be kind to me but it makes me feel small and unimportant.  Please call me this [insert a name] instead."
Dr. Louise Aronson, author of the much-acclaimed book "Elderhood" and a Next Avenue Influencer in Aging, suggested appealing to physicians' or nurses' professional pride at an October 2021 panel on ageism I moderated, sponsored by Kaiser Health News and the John A. Hartford Foundation.
Said Aronson: "As with so many difficult conversations, probably the best approach is to make 'I' statements like 'I feel that I'm not getting the attention my symptoms warrant' or 'I know you're a good clinician and that's why I'm here. So, will you work with me on this issue? Because I'm really not getting what I need and I have faith that you could provide it.'"
That can be hard, though, if someone isn't feeling well.
Regan Burke, 75, of Chicago described seeing an orthopedic surgeon at the beginning of July because she could barely walk due to pain. After having X-rays taken, she told me, "he said it's tendinitis, you need to go to physical therapy. And he walked out of the room."
What She Wishes She Told Her Doctor
Burke didn't get better and has since consulted with a physiatrist (a doctor specializing in rehabilitation) who diagnosed arthritis and recommended she have her right hip replaced.
"I wish I had said to that first doctor, the surgeon, ''Hang on. Hold it. I can't go to PT. It hurts too much. Take another look, please," Burke said.
She explained why so many older patients don't speak up when they're treated poorly.
Older adults need to challenge "their assumptions about what they're allowed to ask" doctors and nurses.
"We older people are afraid to say anything to our doctors because they have to take care of us and we are afraid if we speak up they won't do that," Burke said. 
Her advice? "I think you have to practice with a friend or a relative before you see a doctor. Tell them 'This is what I want to say' and rehearse it a couple of times," Burke suggested.
Older adults need to challenge "their assumptions about what they're allowed to ask" doctors and nurses — a form of internalized ageism — and make sure they "communicate what's important to them," said Dr. Christopher Callahan, a geriatrician and investigator at Indiana University's Center for Aging Research at the Regenstreif Institute.
Ashton Applewhite, author of "This Chair Rocks: A Manifesto Against Ageism," and Next Avenue's 2015 Influencer in Aging of the Year, encourages older adults to trust their instincts if they feel they're being dismissed or discounted by a health care provider.
"It's hard even for a person with privilege to speak up to a doctor, who is an authority figure, and the difficulties and risks are even greater for women and people of color," she said. "But it's necessary in order to get the care we need and deserve."
A Few Things You Might Say
Applewhite offered several suggestions.
If a physician or nurse tells you you're having a medical problem because of your age, "It's okay to say 'What do you mean by that?'" Applewhite said.
If someone in a medical setting calls you "dear" and raises your hackles, Applewhite advised, "you can say I hope you care about me as a professional, not an intimate. So let's keep it professional."
And, she noted, if you feel rushed by a physician, consider saying: "I realize there are enormous demands on your time, but I need more.  What can we do about that?"
The bottom line: There are multiple strategies you can employ when you encounter ageism by medical professionals. Taking your business elsewhere. Directness. Humor. Asking for what you want. Appealing to medical professionals' professionalism. And, above all, making it clear you will stand up for yourself and aren't ashamed of being older.