Study Finds Ageism Interventions Do Change Attitudes
Even small-scale projects to combat prejudice can make a difference
The World Health Organization says ageism is the most socially acceptable prejudice in the world and deems it such a serious public health threat that it commissioned studies on five aspects of it. One of these studies set out to determine whether intervention programs can actually change people's attitudes and reduce ageism.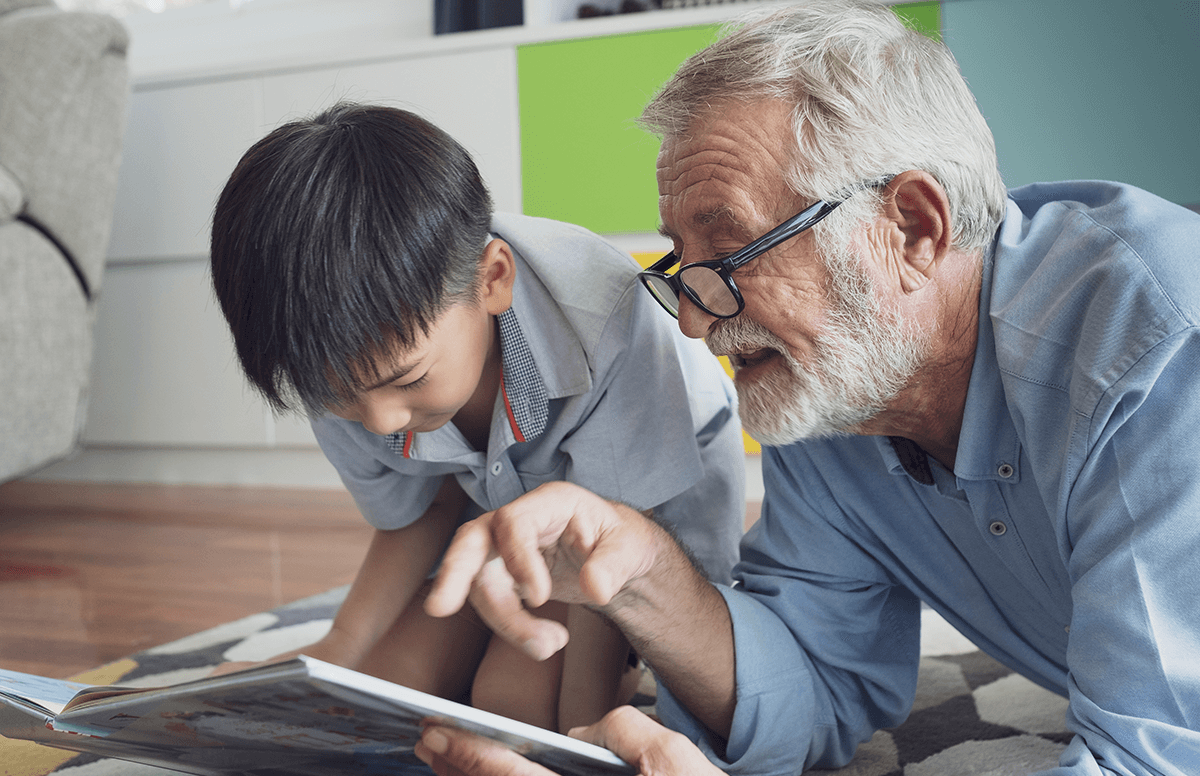 Researchers at Cornell University and the University of Toronto performed an exhaustive meta-analysis entitled "Interventions to Reduce Ageism against Older Adults: A Systematic Review and Meta-Analysis" to see if anti-ageism methods work.
Meta-analyses combine data from many independent studies of the same subject to determine overall trends. These provide powerful insights that single studies alone cannot prove and give researchers more confidence in the results because they are based on many studies, not just a standalone.
The WHO notes that ageism is usually unchallenged due to its largely implicit and subconscious nature. Because of this, it's entirely possible for people to be ageist without knowing it. (The WHO has a nine-question quiz so you can rate your own ageism.)
"The finding of the study is that a wide variety of (educational, intergenerational or mixed) programs work, so people can adapt them to their own needs."
This bias can wreak havoc with older adults' health. For example, if physicians harbor ageist attitudes, they may dismiss, undertreat or overtreat patients with unnecessary screening or medication.
If ageism is internalized among older people, they may die earlier. According to a study by Yale University psychologist Becca R. Levy, who was also one of Next Avenue's 2016 Influencers in Aging, people with positive self-perceptions of aging lived 7.5 years longer than people who had negative attitudes.
How the Study Was Conducted
Ageism was first defined by gerontologist Dr. Robert Butler in the late 1960s, so the meta-analysis included studies conducted between 1976 and 2018. To be included in the meta-analysis, a study had to evaluate a specific program designed to reduce ageism and had to include a control group (so one group received some form of intervention and the other didn't).
After combing through 29,702 published studies on ageism, and excluding methodologically weak studies, the scholars were left with 63 studies that met the criteria for rigorous research. They were simply searching for studies on ageism, not choosing the strategies that were employed.
The scientists found three types of interventions that successfully reduced ageism:
Educating people about the normal aging process and challenging inaccurate stereotypes, such as that most older adults have dementia and live in nursing homes. One educational intervention was designed to promote respect toward older adults and included group discussions, games, role-playing and case studies. Educational approaches could also include lectures, videos and information sheets about aging.
Inter-generational programs that counter ageism resulting from young people lacking regular contact with older people. These programs connect older and younger people, with the goal to reduce perceived differences and challenge prejudice or stereotypes. For example, medical students and older adults might visit a museum together and discuss the art. Or college students might be paired with older adults as email pen pals to ponder careers or other important topics. They can also include recreational activities like gardening, drawing, painting and singing or reflective activities such as reminiscing or looking at personal photos.
A combination of those two approaches. For instance, there could be a course on aging, combined with interviews or other activities including older adults. One study tasked graduate students to develop a program for older adults, such as a balance program for clients in a retirement community.
The interventions took many different formats. Some were one-day workshops; others lasted six to eight weeks. Because the meta-analysis grouped broadly similar interventions, such as education and contact with older adults, no single study could be pointed out as more effective than another.
"We can't tell you if having kindergartner and older adults taking care of pets together is better than having kindergartners and older adults playing games together," says study co-author Karl Pillemer, professor of gerontology at Weill Cornell Medicine and senior associate dean for research and outreach in Cornell's College of Human Ecology. "The finding of the study is that a wide variety of (educational, inter-generational or mixed) programs work, so people can adapt them to their own needs."
The authors noted that further research examining the effects of ageism on older adults is crucial, given the evidence of internalized ageism among older adults.
The Surprising Results
Ageism is a big problem, and the researchers wondered if small-scale programs could really make an impact. Pillemer notes that the results of the study were unexpectedly promising.
"Our biggest surprise was how effective these programs are. The usual hypothesis in starting a study like this is that the programs won't have an effect," he says. However, "The takeaway message is that well-designed programs to improve attitudes toward older adults and reduce negative attitudes really work," Pillemer adds.
As an extra benefit, the interventions were not highly expensive, large-scale, multi-year projects. They were relatively small and easy to implement.
"We ought to be using these programs, and they ought to be disseminated as widely as they can be," Pillemer says. "They are that rare program that actually does what it says it will do. By offering education or contact with older adults — and especially both in the same program — you can move attitudes in a more positive direction and reduce stereotypes and prejudice."
Added co-author David Burnes, associated professor and associate dean in the Factor-Inwentash Faculty of Social Work at the University of Toronto: "These interventions were particularly effective with adolescents and younger adults, so if you teach them at a younger age, that will presumably have longer-term impact."
Deborah Quilter
is an ergonomics expert, a certified Feldenkrais practitioner, a yoga therapist and the founder of the Balance Project at the Martha Stewart Center for Living at Mount Sinai Hospital in New York. She is also the author of Repetitive Strain Injury: A Computer User's Guide and The Repetitive Strain Injury Recovery Book.
Read More