Aging and Your Immune System
What is Age-Related Immune Decline and Why You Should Know About It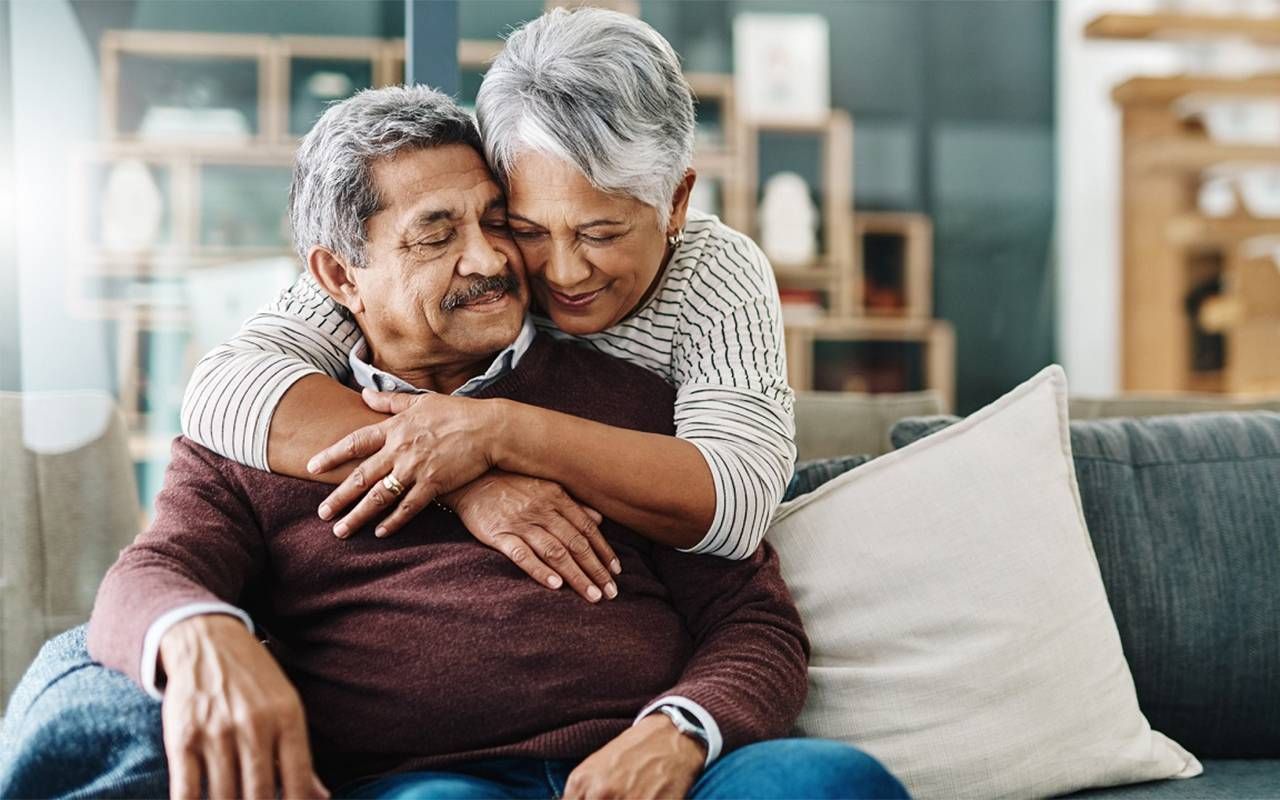 Growing older brings many life changes to look forward to: the relaxation of retirement, the time to spend with family and friends, and the wisdom brought on by life experiences. But for older adults, defined by the Centers for Disease Control and Prevention (CDC) as those 65 years and over, aging also comes with physical changes.(1) Some are noticeable — like wrinkles and grey hairs — and even more are hidden beneath the surface.  
As we age, so does our immune system, changing in ways that contribute to a decreased ability of the immune system to respond to infections or vaccines. This process of age-related immune system decline is known as immunosenescence. 
What is age-related immune decline?  
Immunosenescence, or age-related immune decline, is a process that occurs over time as we age, leading to changes in our immune cells, which is closely related to the development of infections and autoimmune diseases.(2) Immune cells that are impacted by age include T cells, a key part of the immune system that help protect the body from infection and can help fight illnesses from influenza to cancer.(3) Natural killer (NK) cells are also an important part of immune response that are altered by aging, which can impair the ways our bodies respond to infection and vaccination.(4) 
Ultimately, this decline can result in health issues, impacting the way our bodies fight infection, respond to vaccination, and develop age-related diseases that can impact everything from our brains to our hearts. As a result, older adults face an increased risk of complications from infectious diseases such as influenza or COVID-19. 
When will immunosenescence impact me?  
The rise in recognition of immunosenescence across the science and healthcare communities is both important and timely. The aging of the "Baby Boom" generation, coupled with people living longer lives, is leading to an unprecedented wave of people entering the 65+ age category. By 2040, the number of adults 65 years and older in the U.S. is expected to reach around 80 million. By 2060, it will reach more than 94 million, making up nearly 25% of the U.S. population.(5) Similar trends can be expected in other countries around the world.  
Over the past century, medical advancements have helped to support a dramatic increase in life expectancy. However, our increased lifespans are not matched with increased health spans — the period of life free from serious chronic diseases and disability — which have remained constant.(6) As people live longer lives, immune systems designed to function for approximately 40 years must support us through several more decades.(7)   
With this, it is not surprising that as we age, our health becomes increasingly vulnerable. While the medical community often focuses on the vulnerability of older adults who are 65+, immune system decline can begin as young as 50 years old.(8) 
How can I prevent immunosenescence?  
Immunosenescence is a natural process that all of us will face. Maintaining healthy behaviors, such as eating a balanced diet, engaging in regular physical activity and refraining from tobacco use, can help reduce the risk of chronic disease, improve physical and mental capacity and delay care dependency.(9) 
As you continue to protect your health and wellbeing in your later years, speak to your physician about how age-related immune decline can impact you and the steps you can take to live a fuller and healthier life. 
(1) Centers for Disease Control and Prevention. Promoting Health of Older Adults. (2019)
(2) Lian, J., Yue, Y., Yu, W. et al. Immunosenescence: a key player in cancer development. J Hematol Oncol 13, 151 (2020).
(3) Mittelbrunn, M., Kroemer, G. Hallmarks of T cell aging. Nat Immunol 22, 687–698 (2021).
(4) Przemska-Kosicka, A., Childs, C., Maidens, C., et al. Age-Related Changes in the Natural Killer Cell Response to Seasonal Influenza Vaccination Are Not Influenced by a Synbiotic: a Randomised Controlled Trial. Frontiers in Immunology 9 (2018).
(5) Centers for Disease Control and Prevention. Promoting Health of Older Adults. (2019)
(6) Aiello, A., Farzaneh, F., Candore, G., et al. Immunosenescence and Its Hallmarks: How to Oppose Aging Strategically? A Review of Potential Options for Therapeutic Intervention. Frontiers in Immunology 10, (2019)
(7) World Health Organization. GHE: Life expectancy and healthy life expectancy. (2019)
(8) Goronzy, J., Weyand, C. Understanding immunosenescence to improve responses to vaccines. Nat Immunol 14, 428–436 (2013).
(9) World Health Organization. Aging and Health. (2022).

CSL Seqirus is part of CSL (ASX:CSL). As one of the largest influenza vaccine providers in the world, CSL Seqirus is a major contributor to the prevention of influenza globally and a transcontinental partner in pandemic preparedness. With state-of-the-art production facilities in the U.S., the U.K. and Australia, and leading R&D capabilities, CSL Seqirus utilizes egg, cell and adjuvant technologies to offer a broad portfolio of differentiated influenza vaccines in more than 20 countries around the world. For more information about CSL Seqirus, visit CSLSeqirus.com