Aging in America: News and Trends From 2 Summits
An on-the-ground report on topics from elder fraud to encore careers
Last week, I spent four days at the American Society on Aging's 2019 Aging in America Conference and the What's Next Boomer Business Summit, both in New Orleans. My goal: to learn and report on the latest news and trends concerning money, work and volunteering for boomers and Gen Xers. I attended numerous sessions and represented Next Avenue by moderating or presenting at seven. Here are highlights: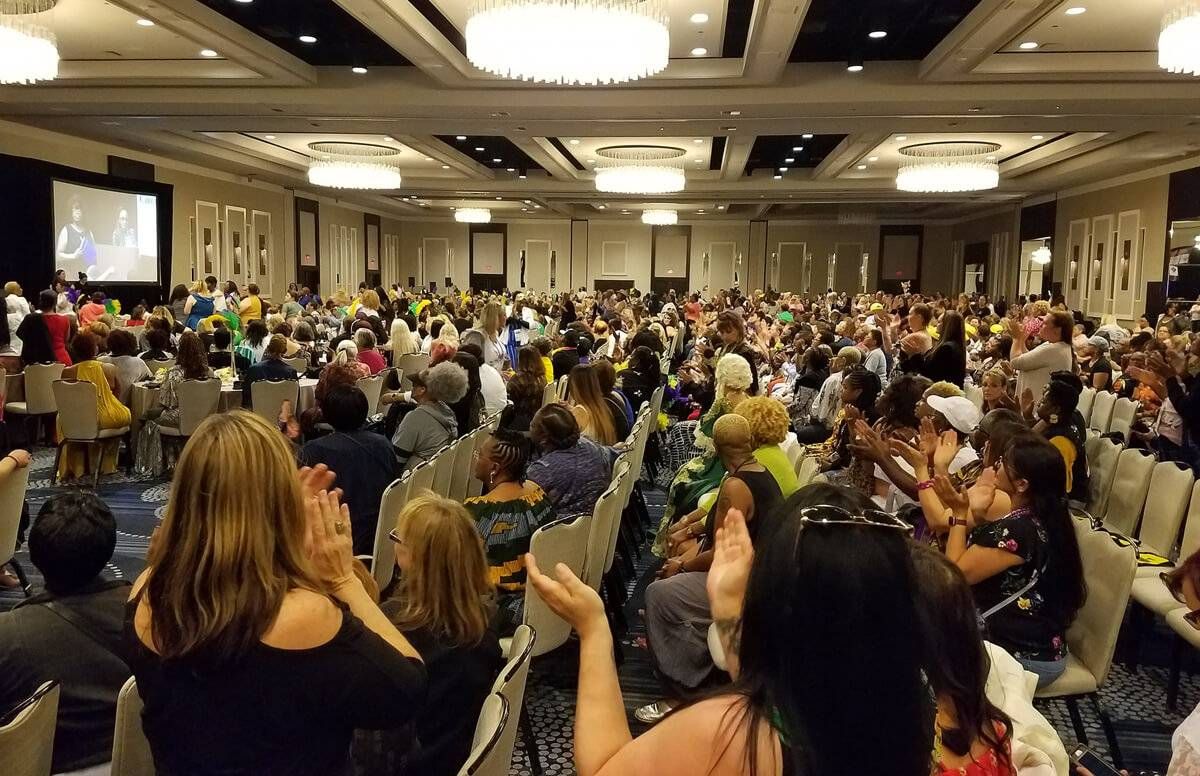 The Future of Aging in America
I moderated a panel on The Future of Aging in America, featuring three of Next Avenue's 2018 Influencers in Aging: Thomas Kamber, executive director of Older Adults Technology Services; Anne Tumlinson, founder of Daughterhood.org and Sara Zeff Geber, president and owner of LifeEncore and author of Essential Retirement Planning for Solo Agers (solo agers are people aging alone). Each spoke about what most concerned them about the future of aging in America, what they were most optimistic about and where the future of aging in America is heading.
Kamber was the most ebullient, though he was concerned that programming for older adults was not fully engaging them and offering opportunities. They're looking for "a sense of meaning" in their lives, Kamber said.
Tumlinson was especially concerned about Americans' ability to pay for long-term-care, a topic she's been working on for more than two decades. "I'm frustrated more aging professionals aren't talking about this," she said. Tumlinson didn't expect the federal government to do much to help, but thought states might. And she was particularly optimistic about young Americans' interest in solving the nation's caregiving issues. "Gen Z takes the future very seriously," she noted.
Geber, a solo ager, said she thought financial services companies should pay more attention, and offer more guidance, to older people without family members. These people often need to find someone to speak for them if they become unable to make decisions about their finances or their health. Many solo agers, however, resort to what Geber calls "magical thinking," assuming that they'll "live healthfully until they suddenly die peacefully in their sleep after a fabulous day at the beach and an amazing dinner." But, she added, "you know that's not reality for so many people."
Elder Fraud and Financial Exploitation
A panel of experts on elder fraud and financial exploitation were adamant that these scourges remain huge problems for older Americans and their loved ones. The data backs them up: A recent Comparitech.com study estimated there are 5 million cases of elder fraud in the United States annually, resulting in $27.4 billion in losses. And most victims don't report it, due to embarrassment, said Leita King, fraud, scams and ID theft protection coordinator at Lifespan of Greater Rochester.
These days, Social Security scams and "romance" scams are especially prevalent. Hazel Heckers, victim assistance coordinator at the Colorado Bureau of Investigation, told the sad story of a Colorado man, now 97, who sent women he didn't know over $3 million, despite warnings from law enforcement.
"The only way we got him to stop sending money was that one of my agents went out to his house and said he was going to arrest the man if he gave away any more money," Heckers said. "He said: 'Go ahead and arrest me, I don't care. I'm going to keep sending the money.'" When Heckers' team asked him why, he said, "She makes me feel like a man again."
Isolation and loneliness are a key reason so many older adults get scammed, Heckers said. "They actually answer the phone," she added. "I can't tell you the last time I answered a phone without Caller ID."
Liz Keith of probono.net and Molly White of the Center for Elder Law & Justice described a new app they've introduced in upstate New York, called the Legal Risk Detector. It helps law enforcement and caregivers identify potential fraud issues of homebound, vulnerable older adults and then connect the potential victims with local legal services providers.
Family Caregiving and Work
One hot topic about working: handling, and affording, responsibilities of family caregiving for a parent, spouse or partner. Most of the nation's 24 million family caregivers are workers age 50 and older, said Lynn Friss Feinberg, senior strategic policy advisor for the AARP Public Policy Institute. And 63% of them care for someone 65+.
But family caregiving "comes at a substantial cost" for many, Friss Feinberg said — "emotional strain, financial burdens, lost career opportunities and retirement security."
One reason: "Paid family leave is not available to most workers," said Friss Feinberg. The 1993 federal Family and Medical Leave Act requires some employers to provide employees with up to 12 weeks of job-protected leave. But the leave is unpaid and the law excludes employers with fewer than 50 employees, making it available to only 60% of the workforce.
It also doesn't cover loved ones such as an in-law, an uncle or aunt, a grandparent or a niece or nephew. "That's a real wake-up call for workers who think they have [family and medical leave] rights but may not," said Friss Feinberg.
While some employers do offer paid family leave, only 13% of private-sector workers had access to that benefit in 2017, she noted. And often, this leave is limited to new parents taking time to care for a new child.
Some states, however, are "leading the way to enact paid family leave programs," said Friss Feinberg.
So far, six states and Washington, D.C., have passed laws. Paid leave policies are due to take effect in Washington state and Massachusetts in the next few years. "Twenty one states have paid family leave legislation moving forward," said Friss Feinberg. "Hopefully, we'll have paid family leave in them in the next five years."
One novel idea I heard that would assist family caregivers: Universal Family Care. It's a policy proposal from a National Academy of Social Insurance study panel and will be unveiled in detail June 24.
The idea is to create state-run social insurance programs protecting families against the financial risks of three (often interrelated) caregiving risks: long-term services and supports (in plain English: long-term care costs); paid family and medical leave and early child care and education.
Under this proposal, state residents would pay into the Universal Family Care program, likely through a payroll tax. "Everyone would contribute and everyone could benefit," said Benjamin Veghte, research director of Caring Across Generations nonprofit.
Starting and Running a Boomer Business
Speakers at several panels offered advice on launching, and running, a boomer business.
Next Avenue blogger Kerry Hannon suggested doing it by "riding the age wave" — finding a way to profit from the aging of America. Three possibilities she noted: senior-fitness trainer; a home modification pro to help people age in place and a patient advocate to help people deal with medical bills and avoid being overcharged.
At the What's Next Boomer Business Summit, Sharon Emek described how she created the successful WAHVE business by tapping into the need of older knowledge workers to supplement their income and stay engaged. WAHVE (which stands for Work at Home Vintage Experts) matches people over 50 who want to work at home part-time or full-time with companies looking for experts in insurance, accounting and human resources.
"These workers feel they have to have purpose and meaning in their lives," said Emek, who's based in New York City. That's something San Francisco entrepreneur Justin Lin said about the older workers at his elder-concierge service, Envoy; 80% of his workers are women and 34% are 50+.
"WAHVE dispels two myths," said Emek. "One is that people who are retired or pre-tired are not tech savvy. And the other is that they'll be slower and less productive than other employees." Today, Emek has 400 clients and the surveys she's conducted with them regularly say her WAHVE workers are highly productive and have computer skills as good or better than the firms' other employees.
Pat Campbell, now in the process of starting her third business — selling high-quality CBD products — talked about avoiding repeating earlier mistakes and about launching a company "to support women."
For her new company, Olina Life, based in Nashville, Campbell decided to avoid looking for financing. Instead, "I gave up most of the equity of my company" to a strategic partner, she said. "In my last two startups I spent 80% of my time chasing money. I will never do that again."
Encore Careers and Volunteering in Retirement
I also heard some fascinating new research about why older adults volunteer and embark on encore careers for the greater good.
Jim Emerman, executive vice president of Encore.org, described his group's Encore Fellows program. The Fellows are people over 50 matched up by Encore to volunteer at nonprofits for about 1,000 hours each, earning a stipend of $20,000 to $25,000. They're brought in to deploy their high-quality skills to help the nonprofits grow. Typically, Emerman said, they bring program or project management experiences as well as team leadership and organizational management backgrounds.
When Encore.org asked the nonprofits about their experience with the program, they were told things that directly contradict employers' stereotypes of older workers.
The nonprofit execs said the Fellows had the greatest impact on their organizations by bringing "new and useful tools" and "new and useful approaches to work."
Helen Spence, the Ottawa-based CEO of Top 60 After 60, described her research interviewing people 55+ about their views on work and age. The participants also attended ReSet, a program to support the transition of people 55 and older.
Roughly a quarter of the people said they wanted to "engage in an activity that had real meaning for them" or to "finally do what they liked after having worked for many years with financial security as their main objective." Many felt a need to "redefine themselves" and most felt their age negatively impacted job opportunities.
And Jeanne Nakamura and Maria Axner, of Claremont Graduate University, discussed their new research studying what older highly-committed volunteers (those volunteering five or more hours a week) and nominees for the Purpose Prize felt were the costs and benefits of doing work for the greater good. (The Purpose Prize is an award given by AARP — formerly from Encore.org — to older social entrepreneurs.)
The participants were tracked for a week and required to report at regular intervals about how they felt about what they were doing. "We took 5,000 snapshots into the moments of their lives to see what they were doing and what they were thinking about," said Nakamura.
Among the findings: they found participants were excited about the work they were doing but also stressed. The Purpose Prize nominees were particularly stressed. Overall, the researchers found many benefits were greater for the volunteers and the costs were higher for the Purpose Prize nominees.
My conclusion: serious volunteering in the second half of life or starting a nonprofit to serve others can be extremely rewarding. But launching a nonprofit can be much more stressful.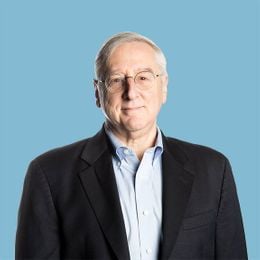 Richard Eisenberg
is the former Senior Web Editor of the Money & Security and Work & Purpose channels of Next Avenue and former Managing Editor for the site. He is the author of "How to Avoid a Mid-Life Financial Crisis" and has been a personal finance editor at Money, Yahoo, Good Housekeeping, and CBS MoneyWatch.
Read More