Aging With Purpose in America Is Highly Underestimated
This 2017 Influencer in Aging says it's time to get the word out
(Next Avenue invited our 2017 Influencers in Aging to blog about the one thing they would like to change about aging in America. One of the posts is below; we will be publishing others regularly.)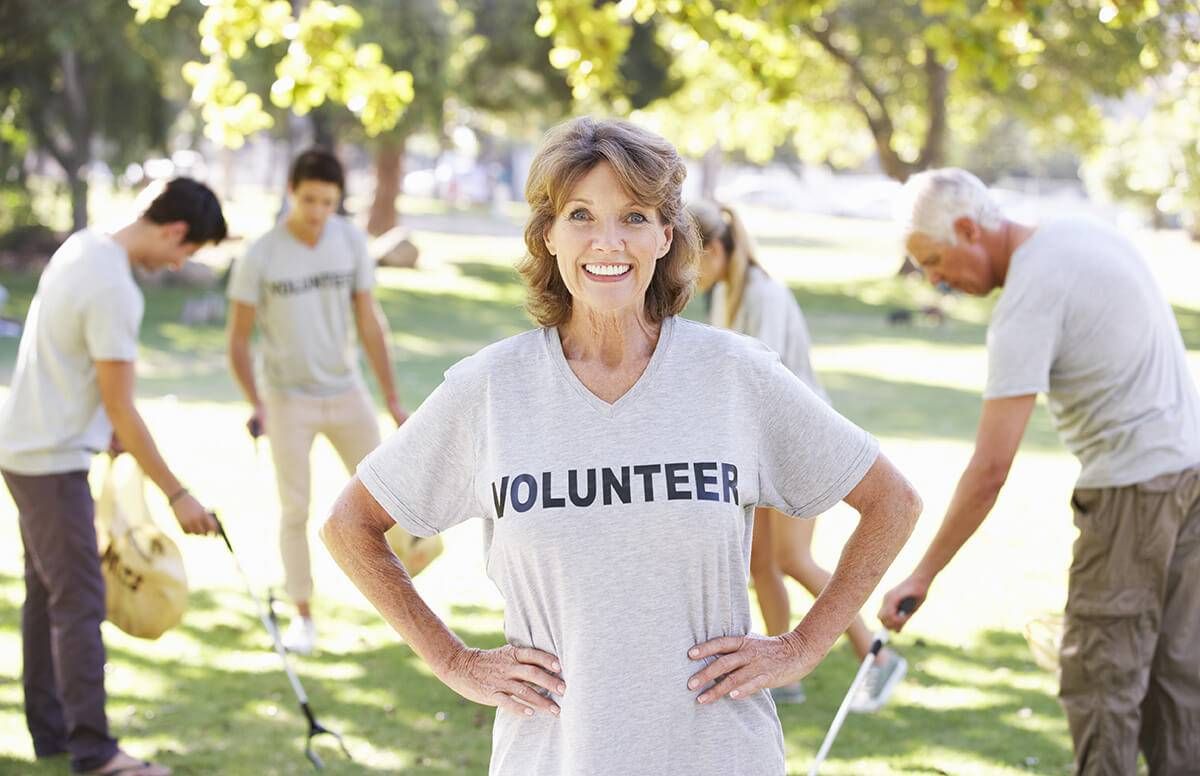 At the heart of ageism is the assumption that, because of incapacity or low motivation, older adults contribute little to the world. A view of aging that highlights decline offset by the dubious rewards of self-indulgence and freedom from responsibility reinforces that ageist assumption.
This uninspiring vision underestimates most older adults, who find many small ways to engage with their communities; care for their families, friends, neighbors and pets; contribute elements of compassion and civility to everyday life and volunteer at least sporadically.
The View of Older Adults That's Wildly Off Base
And for a significant minority of older adults, a self-focused image of later life is beyond inaccurate — it's wildly off base.
In a nationally representative U.S. sample of men and women age 50 to 92, my colleagues and I found that almost a third (31 percent) exhibit a strong, stable, active commitment to goals that are deeply meaningful to them and that contribute a great deal to the world. In line with research examining purpose at younger ages, we describe these highly committed people as having purpose beyond the self.
We have been pleased and a little surprised to see that the percentage of respondents who exhibit this high level commitment and engagement does not drop off with age, is not affected by health or financial status and shows only a modest relationship with educational background.
The Rewards of Aging With Purpose
Clearly, a purposeful life is accessible to people of all ages and from all backgrounds — even those facing serious life challenges.
The rewards of living this larger vision are both individual and societal.
In our study, people with purpose beyond the self reported higher life satisfaction and experienced more gratitude, sense of perspective and empathy. In interviews we conducted with over 100 of our respondents, we heard expressions of great joy and well-being from those who exhibit purpose. Other studies have found that purpose contributes to resilience, health and longevity.
Our survey and interviews confirmed that contributing beyond the self doesn't require people to sacrifice their personal goals. In fact, purposeful respondents expressed stronger engagement with both personal and beyond-the-self goals than did their non-purposeful peers.
These purposeful people not only enjoy high personal well-being, their work has impressive impact in areas as diverse as youth mentorship, animal rescue, the environment, poverty, the arts and culture, religious and other social institutions, community development, politics and health care. Many are leaders, playing ambitious roles in existing organizations or even starting new ones.
What Purposeful Individuals Said
Like their less engaged peers, the purposeful individuals we talked to said they value the increased freedom that comes with later adulthood. But they stressed the ways that freedom feels like an opportunity for greater contribution and self-determination.
One woman told us: "You have so much more freedom than you have any other time in your life. It's a gift and I try to use that gift the best I can every day."
Another said: "We have more freedom, that's for sure. But we try to use that freedom to everybody's benefit."
What Needs to Change About Aging With Purpose
The breadth and depth of purpose that we're seeing in the older adult population has been largely underestimated; it certainly hasn't been the dominant cultural paradigm. If the satisfaction and excitement of this way of life could be made visible, salient and widely accessible as a norm of later life, it could help catalyze a profound shift in the way people of all ages think about the life course and the potential for vitality and social contribution at every stage.
There is a special role for academics to provide the research base for such a cultural shift. But new research can help shift the culture only if academics work together with practitioners and the public. It's time to think together about how to make that happen.
Anne Colby
2017 Influencer in Aging Anne Colby is a consulting professor at the Stanford Graduate School on Education at Stanford University. She is the lead author of a collaborative study with Encore.org on how older adults find purpose in later life, Pathways to Purpose in the Encore Years.
Read More