The Veterans Benefit for Long-Term Care
As Veterans Day nears, you and your parents may want to know about this
(This article previously appeared on APlaceforMom.com.)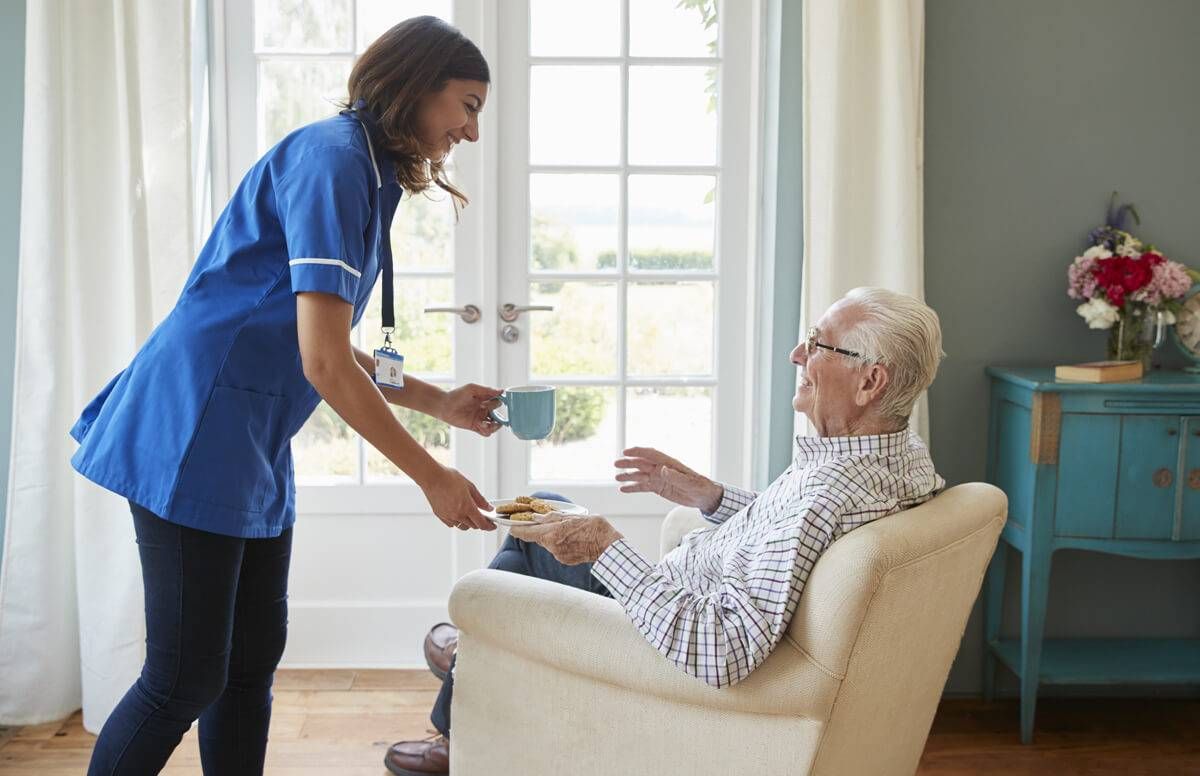 Millions of veterans who need long-term care are missing out on the benefits they've earned because they don't know about them. The United States Department of Veterans Affairs (VA) Aid & Attendance pension benefit pays some vets for long-term care, but even children of career military parents don't always know it exists.
A qualified veteran or surviving spouse who is 65 or older can get Aid & Attendance to help pay for care in an assisted living community, a nursing home, or at home. Recipients can use their benefit to pay an adult child who's acting as their caregiver, but not a caregiving spouse.
Aid & Attendance: A Benefit for Older Veterans
Two years ago, Louis Dodson —who served in the Air Force for 21 years — needed assisted living care after breaking his hip. His daughter, Lisa Paganetti, moved her dad from Texas to her home state of Colorado, but needed a way to pay for his long-term care expenses, which aren't covered by Medicare. She heard about the VA's Aid & Attendance pension benefit and signed up her dad for it.
Melinda Mayo, the daughter of World War II veteran Alton Butler, learned about the program from the VA website and was able to get benefits for her dad, too. Both women say the Aid & Attendance application process was complex and time-consuming, but worth it.
"That money made the difference to get my father the care he needed," Mayo says.
How the Application Process Became Clearer
Now, though, the process is clearer for new applicants than it was for Paganetti and Mayo. New VA guidelines clarify the maximum qualifying net worth an Aid & Attendance applicant can have. Before October, the VA only said that, to qualify, an applicant's net worth couldn't be "excessive." Now, $123,600 is the upper limit of net worth, excluding appliances, a home and vehicles.
The amount of money recipients receive each month depends on several factors, but the current maximum for a single veteran with no dependents is $1,831; the maximum for a married veteran is $2,170.
As many as 25 percent of all older Americans — veterans and their surviving spouses — might qualify for Aid & Attendance. But fewer than 550,000 veterans were receiving Aid & Attendance payments at the end of 2017.
Navigating the Application Process
If you or your parent qualifies for Aid & Attendance, the next step is deciding whether it's worth it to apply; the process takes an average of nine months. In addition to forms to fill out, there's a long list of documents to submit, including:
A certified copy of a veteran's marriage certificate
A letter from a veteran's doctor explaining the type of daily care he or she needs
A veteran's original discharge papers
Proof of all of a veteran's assets and income
You can find a complete list of required documents and forms here: Guide to VA Benefits & Long-Term Care.
"I went to the VA site and wasn't sure Dad met the requirements," says Mayo, whose father served in the Navy during World War II and needed care after a near-fatal bout of pneumonia.
Getting Help and Resources
Mayo, who lives in Virginia, decided to apply with help from a VA-accredited claims agent she hired. "I gathered everything I needed under their guidance and submitted it to the VA. They followed up with the VA and called on my behalf when there were delays getting things back on track."
In all, Mayo says it took her about three months to gather the required documents and another six months for the application to be approved.
She was able to move her parents into assisted living to give her dad round-the-clock care and to relieve her mother, Nelle, of most of her caregiving workload. After her father passed away, Mayo had to re-apply with the VA to get surviving-spouse Aid & Attendance benefits for her mom.
"That time it took about three months because Dad was already in the system," she says.
Paganetti found free help with her dad's application from the Colorado Division of Veterans Affairs. "They made an appointment with me to go over everything and make sure it was all there and filled out correctly" before she sent the package to the VA.
Eligibility for the Aid & Attendance Benefit
Eligibility factors include:
A medically documented need for daily help
A monthly income and assets below the limits set by the VA
An honorable discharge
Service during wartime
There's also a new three-year lookback period, similar to the Medicaid lookback period, to ensure that applicants haven't given away assets that would have put their net worth over the limit. Gifts and transfers that don't meet the requirements may result in delays of the benefit for veterans, but they're not necessarily disqualifying.
Retroactive Payments
Both Mayo and Paganetti made a point of mentioning that the VA pays retroactive benefits on approval. When the VA approves your parent's application, the agency sends a lump sum covering the time from the day you filed the application until the day it was approved. Then your parent receives monthly payments going forward.
Paying for her dad's assisted living "was a struggle until we got the approval," Paganetti said, "and that retroactive payment was a huge relief. I can't imagine not having this for Dad."
Resources to Apply for Aid & Attendance
A variety of resources can help you learn more about the Aid & Attendance benefit for veterans and help you apply.
A Place for Mom's Guide to VA Benefits & Long-Term Care includes information about eligibility and a complete list of the documents you'll need to apply.
Other helpful resources include:
The American Legion
VA-accredited claims specialists and attorneys (be sure to check the Better Business Bureau, references, and reviews before you sign any financial agreement)
This Veterans Day, take a few minutes to see if your parents may be eligible for Aid & Attendance and how you can help them claim a benefit they've earned.
Casey Kelly-Barton
is an Austin-based freelance writer whose childhood was made awesome by her grandmothers, great-grandmothers, great-aunts and great-uncles and their friends.
Read More