Electronic Assistants Like Alexa Might Let You Live at Home Longer
Why that might happen in the not-too-distant future
Every morning, my kids ask Alexa about the weather for the day. It amazes me that this rather charming part of our get-ready-for-the-day routine is so new. We just put the Amazon Echo in our kitchen several months ago. Already it feels as natural and normal as putting on a pot of coffee and getting the morning paper from the front step.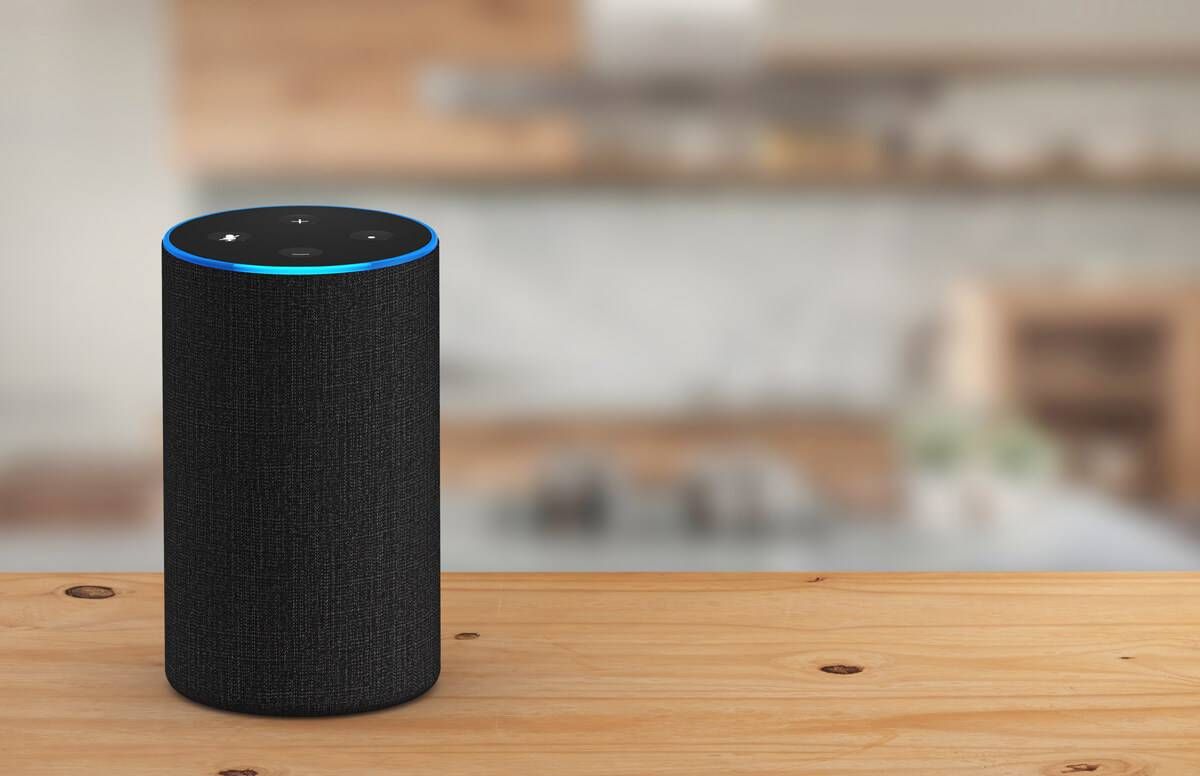 Next Avenue has reported extensively about how new personal assistant technologies can help people who are getting older and beginning to worry about being able to take care of themselves. Popular digital voice activated assistants like Amazon's "Alexa" (part of its Echo smart speakers) and Apple's "Siri" (part of the iPhone) bring hope to a lot of people for the potential to let us age in our own homes. They offer help from everything from turning on light switches to ordering groceries for delivery to playing our favorite songs.
Alexa, Other Electronic Assistants and Older Adults
But how well do these assistants truly work for older adults? Not all that well.
They sometimes have difficulty in recognizing softer, more muffled voices, and often, you simply can't get the answer or help that you want. Then, you get the dreaded, "Sorry, I am not familiar with that."
They can be frustrating conversational companions, too.
A recent New York Times article, "Alexa vs. Siri vs. Google: Which Can Carry on a Conversation Best?" tested the Amazon Echo, Google Home and Apple Homepod) and said they might understand basic words and commands, but they certainly cannot carry on a conversation. (If you haven't seen the 2017 Saturday Night Live spoof on "Amazon Echo Silver," please Google it now and prepare to laugh despite some ageist overtones.)
Moreover, these assistants are not necessarily tailored for an older adult consumer who has specific needs.
Additionally, voice activated tech is not all that easy to connect to the other devices in your home without professional help. That's not an ageist comment: Challenges connecting home devices plague younger tech-savvy consumers, too.
How the Tech Market Is Responding
Fortunately, the market is responding.
Some newer assistants — LifePod and AskMyBuddy, for example  — are being developed to use Amazon Echo and Google Home voice recognition technology and make the experiences more tailored for older adults.
AskMyBuddy can send alerts to family members or individuals. LifePod will prompt people to follow their daily routines — remind them to stay hydrated, exercise or take medication, for example.
New companies and technologies are also developing to provide easier integration across devices, systems and applications.
Activating Doors and Blood Pressure Monitors
One such tech company, K4Connect, has geared its connected home solutions software to older adults as a single system that can be managed as one form of application. For example, you could use a smartphone or tablet to activate door locks and blood pressure monitors. CEO Scott Moody notes the company is investing heavily in voice as part of its integrated platform.
Moody predicts voice will become a "more ubiquitous part of our everyday lives, and in many applications, our primary interface model for various other technologies." And voice activation will go beyond the home and into most other aspects of our lives in the future.
"Voice technologies, when combined with other technologies in a cohesive and considered manner, can truly make a difference in the lives of those we serve. That is why an integrated platform is so critical to seeing voice technologies reach  real potential in senior living communities," says Moody. "In the end, I think voice will be big, but it is not an end unto itself. It is when integrated with other technologies in a thoughtful way, tailored specifically for those we serve, that we will really see its true benefit. It will not just be this idea of a connected home, but a connected life."
We might not quite be at the point of Alexa assuring that we can live at home longer and take care of our many needs at the cue of our voice. But that seems to be coming in the not-too-distant future.