'The Henna Artist' Author on Her Mother's Influence in Her Life
Bestselling novelist Alka Joshi says her work honors her mom's legacy
Alka Joshi was born in India to Sudha Latika Joshi and Ramesh Chandra Joshi, loving parents who abided by the country's conventional roles for women and men. The family moved to the U.S. in 1967, and as Joshi's mother noted American women were afforded a much bigger voice in their lives than Indian women, she encouraged her daughter to reject her native cultural limitations.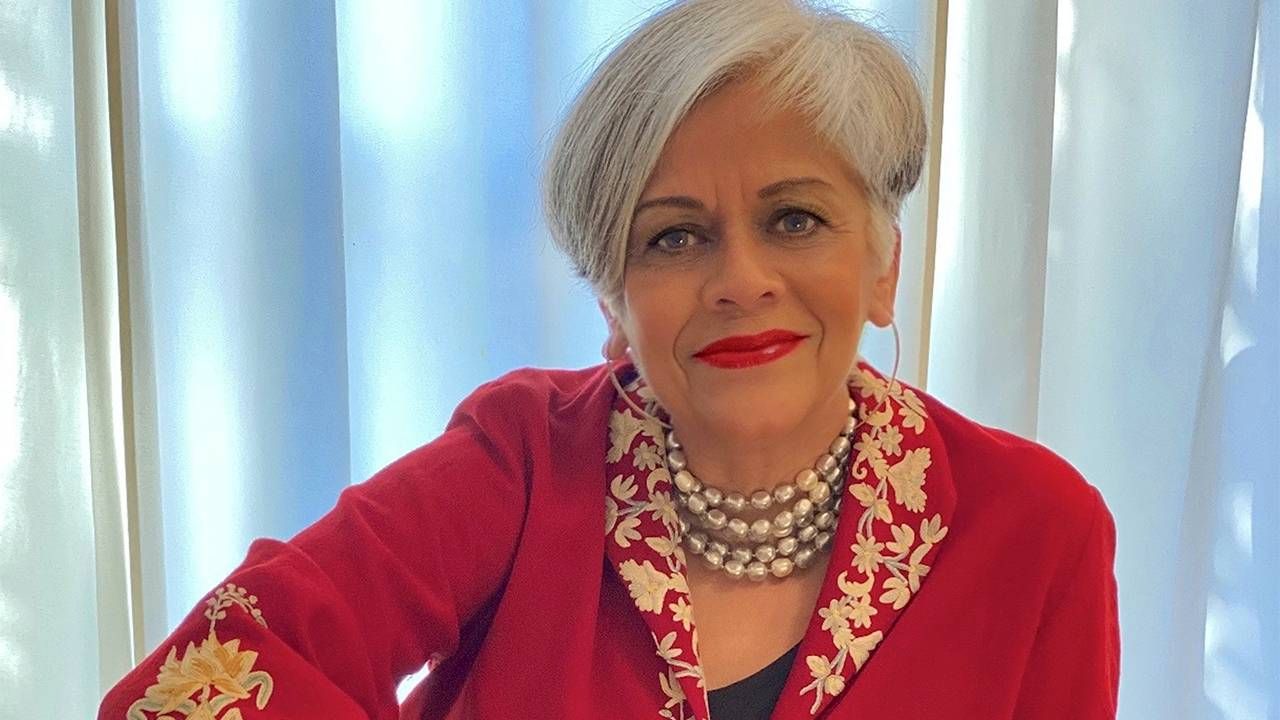 "My mother also said to be sure I was able to support myself financially before I married," said Joshi, 63. "The underlying message was that I needed to keep all my options open, because sometimes, marriages don't work out. That was brave of her, because she was raised as an Indian woman who was expected to stay married the rest of her life."
(Spoiler alert: She didn't — and after her mother's divorce, Joshi watched her blossom, right up until her death in 2012.)
"I am so lucky I had a mother who could see the difference between her life and that of a woman who grows up with choices."
Joshi heeded her mother's advice. She waited until she was 37 to marry, and worked in advertising and marketing for 30 years, eventually owning her own agency. Then, Joshi earned a master's degree in creative writing.
Her debut novel, "The Henna Artist," is the story of a young woman, Lakshmi Sastri, who runs away from an abusive marriage and boldly reinvents herself as a creative henna artist in Jaipur, India, in the 1950s. (Henna "tattoos" are an ancient form of body art associated with a distinctive deep orange-red color and intricate patterns.)
Published in March 2020, "The Henna Artist" was named a Reese Witherspoon Book Club pick and has been translated into more than two dozen languages. Miramax is developing it for a TV series. The sequel, "The Secret Keeper of Jaipur," will be published in June. Joshi is writing a third book that continues the stories of her popular characters.
From the home she shares with her husband, Bradley Owens, in Pacific Grove, Calif., Joshi spoke with Next Avenue about how her mother's journey has inspired her work. The interview has been edited for clarity and length.
Next Avenue: Lakshmi's story in 'The Henna Artist' is not your mother's story, but you've said the larger lesson from the character's experiences reflects your mother's beliefs. What is that lesson?
Alka Joshi: Through all the cobwebs of the different iterations — this book took ten years to write — I was trying to say that women all over the world deserve agency, deserve to know the options that will shape their destiny. If my mother had had that, could she have led a different life, one that made her more fulfilled? I am so lucky that I had a mother who could see the difference between her life and that of a woman who grows up with choices.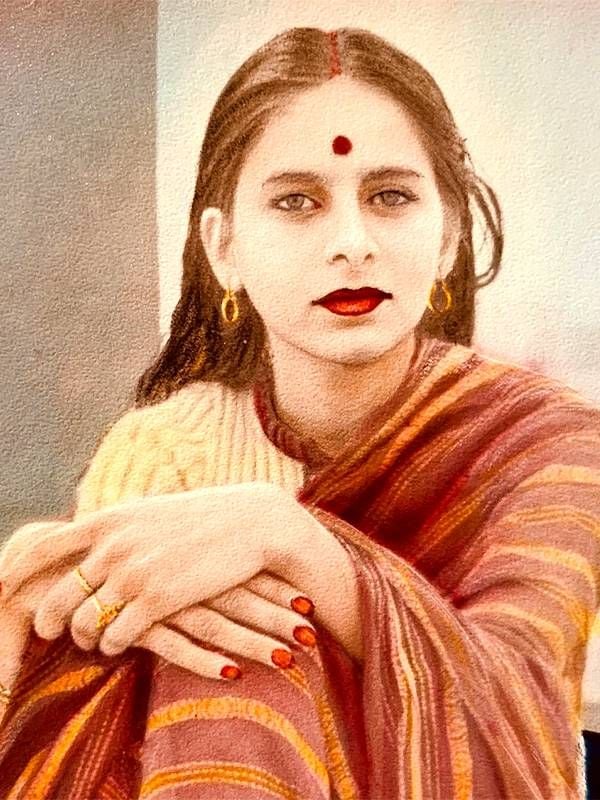 Your mother questioned one of your choices in early drafts of 'The Henna Artist.' What was it?
Mom asked why I had Lakshmi designing such elaborate henna on women's bodies when she'd told me that in 1955, the year she was married to my father, her henna had been very primitive, simplistic. I told her that I have creative license to imbue Lakshmi's character with skills no other henna artist in 1955 India has. Mom laughed and said, 'It's your novel. Of course, you get to write it how you want.'
She was present at my formal thesis reading in the MFA program, where I introduced her as my inspiration for the novel.
Talk a bit about your early life.
My parents, my two brothers and I lived in Bikaner, a city in Rajasthan. We had a swing in the front yard, a creek in the back yard and a mongoose living by the creek. We also had a cow. My father was from a village, and he believed in fresh milk, fresh air and fresh food — he wouldn't eat leftovers.
What led to the decision to move to the U.S.?
Dad was interested in environmental research and he wanted to pursue a doctorate in civil engineering. He looked at programs at universities in Iowa and Germany.
When we moved to Iowa, people assumed we were Spanish. Another rude awakening was that my father's master's degree from India was not recognized, but within three years he had a new master's and got his doctorate. He faced a lot of discrimination at engineering sites, and eventually he decided to teach and do research.
What was your mother's life like?
My mother didn't have a lot of power in our family. My father made all the big decisions about where to live, what vacations to take, what kind of car we'd have. She was in a foreign place, away from family and friends, and her kids were growing up in an unfamiliar environment.
Mom had health issues, too, likely linked to her emotional well-being. At times, she was not happy.
Did your mother work outside the home?
Because she'd had no education beyond age eighteen, she couldn't get a white-collar job, and even when we were going off to college, my father didn't want her to work. Eventually, she took a job in a factory where she soldered motherboards. How ironic was that?
She was so good that she quickly became a supervisor and was given more and more responsibility. Still, her life was not ideal.
How did this affect you?
I saw her suffering. I saw her low self-esteem. I knew she could have a better life, but there was nothing I could do as a child.
As I grew older, I encouraged her to try new things, and she did, like quilting and embroidery. Finally, I told her I could see that she would like a different kind of life, one where she could explore things on her own. She got a divorce, and she blossomed into a happy person.
How so?
Free of being in the mode of wife and caretaker, she was finally free to take care of herself.
She bought a little condo, started playing bridge and joined an Indian social club where she could speak Hindi again. She went on her first plane ride by herself when she was sixty-five. Then my mother and I started traveling to India together, and there I could see the younger girl she'd once been, full of so much life. I didn't grow up knowing that woman, but it was so much fun to see.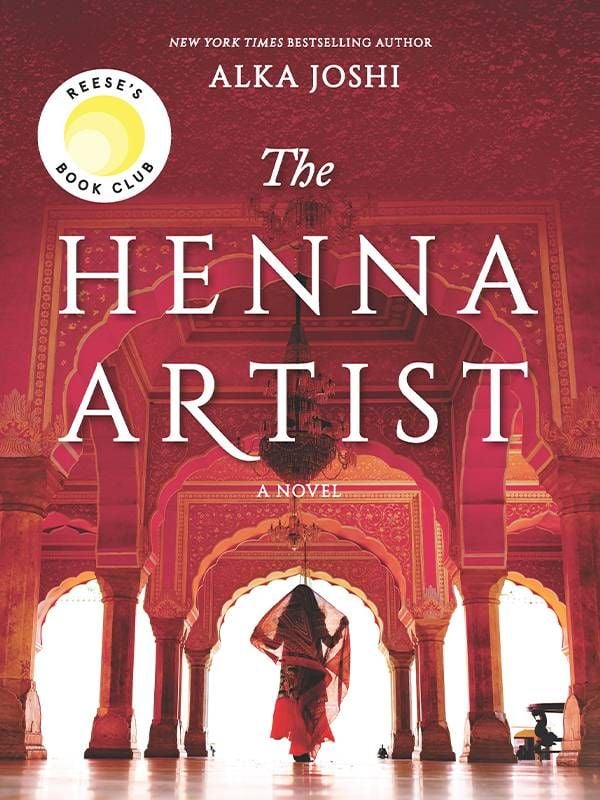 In the book, after a series of disappointments, Lakshmi decides to sell her beloved house, leave Jaipur and reinvent herself yet again. Was your mother's transformation the inspiration for Lakshmi's decision?
After experiencing my mother in a happier time of her life, I realized we all have the capacity to change, to experience something new, no matter how old we are. That absolutely influenced Lakshmi's transformation from a successful henna artist to a healer, which she realizes may be her true calling.
Is Lakshmi in 'The Secret Keeper of Jaipur?'
Yes. In the second book, Malik is 20, a well-turned-out fellow. Because of his posh education, courtesy of architect Samir Singh, he is an apprentice to Jaipur Palace in the building division. On opening night of a new state-of-the-art cinema hall, a balcony collapses, and Malik has to determine why. Caste and classicism will come into play, and to save Manu's job, Malik enlists the aid of Lakshmi, who is in Shimla.
Do you realize how proud your mother would be of all you have accomplished?
Without my mother always championing me, I don't know where I would be today. I wish every girl in the world had the kind of mother I did, one who believed in my intelligence, my ambition and my creativity and pushed that.
So many little girls are told they are cute or pretty or that they have shiny hair, and those things don't matter. What matters is what's inside that girl, what can be nurtured to help her blossom into an amazing human being.
Patricia Corrigan
is a professional journalist, with decades of experience as a reporter and columnist at a metropolitan daily newspaper, and a book author. She now enjoys a lively freelance career, writing for numerous print and on-line publications. Read more from Patricia at latetothehaight.blogspot.com.
Read More