What Are the Alternatives to Knee Replacement Surgery?
Pros and cons of surgery vs. exercise, massage, medicines and acupuncture
Did you know that arthritis is the main cause of knee pain and disability? Depending on the type and severity of the condition, treatment options include "conservative" medical, lifestyle and non-surgical interventions (oral medications, injections, physical therapy, weight loss, exercise); Complementary and Alternative Medicine (CAM) modalities (acupuncture, massage, tai chi); and knee replacement surgery.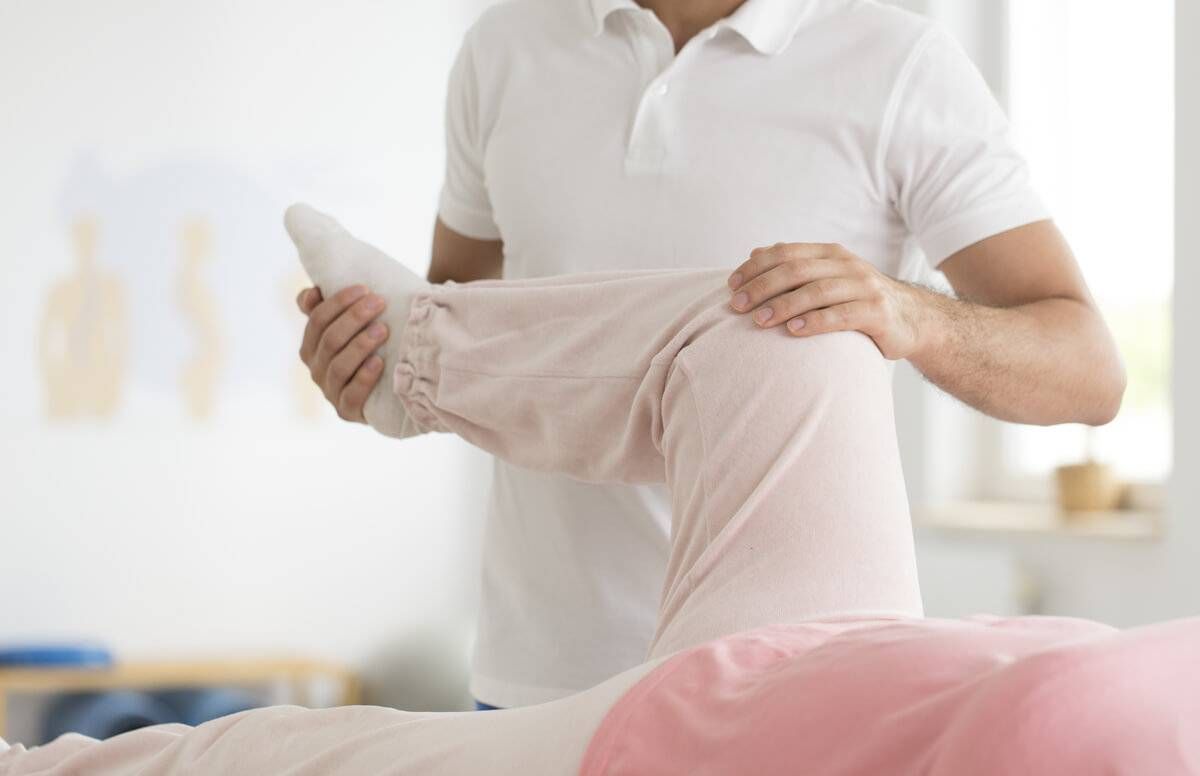 Building Up Muscle Around the Knee
"The best form of non-surgical treatment is exercise with or without formal physical therapy," says Dr. Jeffrey Geller, chief of orthopedic surgery at NewYork-Presbyterian Lawrence Hospital in Bronxville, N.Y. "Among the non-operative modalities evaluated, there is the most scientific evidence to support building up strength in the muscles around the knee to help improve the symptoms associated with knee arthritis."
"Patients with knee arthritis are encouraged to stay fit and keep active," says Dr. Darwin Chen, an orthopedic surgeon at The Mount Sinai Hospital in New York City. "I encourage these patients to engage in any form of exercise they'd like to do, except high-impact or pounding activities. As long as the knee does not hurt during exercise, you can continue to do most activities." He also recommends Tai Chi, yoga, aerobics and spinning (indoor cycling) as safe activities.
Complementary and Alternative Options
Recent research is adding to the evidence that a few CAM methods, like tai chi, acupuncture and massage therapy, show promise in treating knee arthritis.
Several studies funded by the the National Center for Complementary and Integrative Health (NCCIH), which is part of the National Institutes of Health, found that CAM modalities can reduce pain and stiffness while improving function and quality of life for patients with knee arthritis. For example, two studies — one in 2009 and another in 2016 — found that tai chi can benefit older adults with knee osteoarthritis.
In a 2004 study funded by the NCCIH, acupuncture was found to relieve pain and improve knee function. The institute also funded studies on the benefits of massage therapy, finding in 2012 that a 60-minute dose of Swedish massage therapy once per week for osteoarthritis pain was optimal and practical. Another NCCIH study in 2018 found that massage therapy can provide short-term improvement of knee osteoarthritis symptoms.
When Knee Replacement Surgery Is Effective
According to the American Academy of Orthopaedic Surgeons, 600,000 knee replacement surgeries are performed in the U.S. every year. The first knee replacement surgeries were performed in 1968.
"Knee replacement is a highly effective treatment for end-stage knee arthritis that has failed conservative management," Chen says. "All bony surfaces are resurfaced with implants made of a combination of metal and plastic. Partial knee replacement is a good option for those who have arthritis isolated to one of the three compartments of the knee."
Christine Bush Clow, 67, a writer and college instructor in Center Valley, Pa., had osteoarthritis in both knees. "My knees had been going downhill a full 10 years before my knee replacement," she says. She tried tai chi and physical therapy, but neither helped with her knee pain.
Clow tried several things to relieve her pain. "Meditation helped me to deal with the pain, but did not relieve it," she says. She had cortisone and Synvisc injections (hyaluronic acid, to help cushion and lubricate joints). While the shots gave her short-term pain relief, because she had experienced rapid deterioration in her knees and almost ended up in a wheelchair and on oxycodone pain medication, she opted for knee replacement surgery in both knees at 62.
Is Knee Replacement Surgery for You?
How can you determine whether you need knee replacement surgery?
"Most patients who are appropriate candidates for knee replacement surgery will have failed conservative treatment already, such as physical therapy, weight loss and cortisone or viscosupplementation (joint lubricating) injections," Chen says. "Patients often decide to proceed with knee replacement surgery when the pain becomes limiting on a daily basis." He adds that if you have more bad days than good ones due to knee pain, it may be time to consider surgery.
"In general, we try all non-operative treatments as a first line therapy, even if the arthritis, as demonstrated on X-ray or MRI (magnetic resonance imaging scan), is advanced," Geller says, adding that he also considers quality of life. "When one's knee pain is getting in the way of work, life, function, sleep, that is when surgery is typically indicated."
Appropriate candidates for knee replacement are typically 50 and older. In preparation for surgery, "All medical issues — high blood pressure, heart disease, diabetes, obesity, smoking — should be well under control. X-rays should show advanced knee arthritis and conservative treatment — physical therapy, weight loss and other lifestyle changes — should be tried before opting for surgery."
For more information, see the  American Academy of Orthopaedic Surgeons website. Also, see this list of questions to ask your surgeon about knee replacement.
Debbie L. Miller
Brooklyn, New York, writer Debbie L. Miller has been a freelance journalist for over 30 years and has been writing for NextAvenue.org since 2018. She writes mostly about health but has also written articles about aging, business, theater, and safety, as well as personal essays, short stories, and monologues. She's a satire/humor/comedy writer and playwright.
Read More